Making great spaces
Studio 9 Architecture's Nelson Rocha talks about being an architect in the Kootenays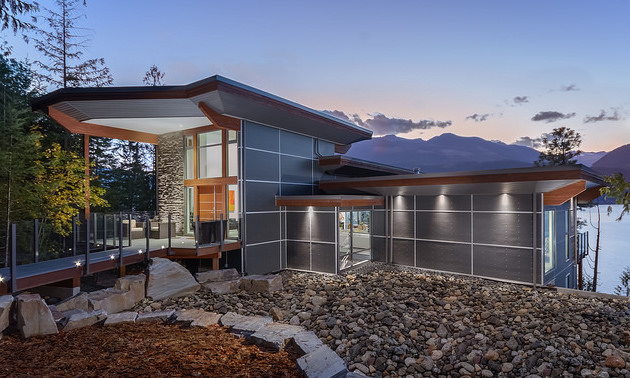 Studio 9 Architecture opened its doors in Nelson, B.C., in 2007. Architect Nelson Rocha joined the company in 2009 and six years later is becoming a partner in the business. Restoration and new construction opportunities keep Rocha and Studio 9 busy year-round, particularly because Nelson has more heritage buildings per capita than any other city in the province, with approximately 350. We asked Rocha a few questions about his work with Studio 9 and his connection to Nelson and Kootenays.
Why Nelson?
I've always enjoyed being in the Kootenays and especially Nelson for the lifestyle. I grew up in a small town and enjoy the day to day connections I make with the local community. I also love being in close proximity to the outdoors.
What does your business provide that others don't?
I would say we offer a unique and fresh perspective. We always try to bring something beyond convention to everything we do, especially when it comes to design. It doesn't always happen, due to a client's comfort level, budget or other constraints, but we always try.
What is your best customer service story?
A lot of people are unclear about what type of services an architect is able to offer. Many people consider us primarily as building designers, which is a large part of our role, but we do much more than this. Much of what we do is helping our clients navigate the regulatory environment that governs the various aspects of building design. We have helped some of our industrial and commercial clients save significant amounts in construction costs by offering them alternative ways to meet regulatory requirements while ensuring safety and quality design.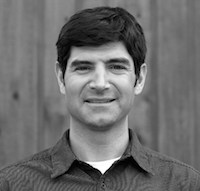 What is your proudest work moment?
There are many and they come in a variety of ways, but I think what gives me the most satisfaction is when I can present an idea or solution to a problem that brings real value to a client. One moment I can recall is small, but remains significant to me. It's a project I worked on a few years ago where I suggested a design detail for the exterior of a commercial building that helped to set it apart from the many other similar stores that exist in the area. Although it was something fairly modest, it did require some commitment from the owner and more effort from the builder to execute. At first the owner was unsure, but in the end they decided to follow through and it became one of the features of the building they most appreciated. It's a great feeling when someone puts their confidence in your abilities as a designer and allows you some freedom of expression to bring out the qualities that make buildings and spaces great. That's what architecture is all about.
What is the best compliment your business has been given?
In 2012 Studio 9 won the Professional Services Excellence Award from the Nelson Chamber of Commerce. This meant a lot to us, as we were a relatively new business at the time, so it was a nice way for the local business community to welcome us to Nelson and the Kootenays. We also recognize the value and importance of compliments and positive recommendations that come directly from our clients. In a small town like Nelson, this type of praise is extremely important to us.
What has been your favourite project to work on to date?
I have just recently completed the design of an elementary school in Creston, which is currently under construction. The design process was fun because it forced me to think like a ten year old and about all the things I would have liked to see in my school when I was that age. It has also been very gratifying working with the owners, consultants and contractors, who I see as important collaborators to the entire design process. We try our best to make the design a team effort and involve our clients when we can.
What do you do in your "less busy" season in terms of your work?
We had a slow fall and winter a couple of years ago. My business partner Steven and I strapped on our tool belts and built an office for Studio 9. We both have past experience in construction, so it was nice to take a break from staring at computer screens and create something physical. It also allowed us to experiment with design and materials and to showcase some of this to our clients.
If you could go back and give your younger self some advice, what would it be?
I would have taken a slightly more direct and quicker path to arrive at where I am now in my career. I followed a very circuitous route to become an architect, and it was a very long and arduous journey. Of course I have no regrets, as I've experienced so many amazing things along the way, but I'm just happy to have finally arrived.