Focus forward: Kimberley 2017
Kimberley faces challenges created by progress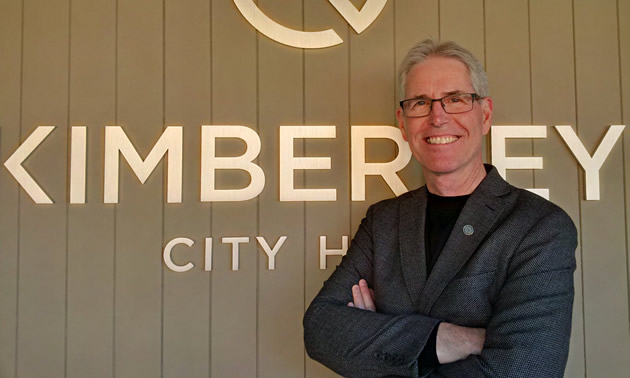 Kimberley's mayor, Don McCormick, said his city is dealing with "issues of opportunity," which means the news is both good and challenging.
For example, a consistently growing population is providing a growing tax base, and a thriving tourism sector is providing increased employment, but both are placing serious demands on a tight housing market. Neither of these situations has a quick, inexpensive fix.
McCormick is philosophical about the work that needs to be done. "Our issues are not things that are broken," he said. "If we didn't have these issues, we'd be in a completely different place, and we feel very positive about moving forward.
"The role of the municipality is to create the right environment (for development) through its bylaws and licensing. We need to ensure that the opportunities that we have in front of us will materialize."
A case in point centres on 4.5 hectares (12 acres) in the area known as the Marysville Bench. On October 23, Kimberley Council confirmed its desire to have that land continue to be zoned industrial. Changes to the City's Official Community Plan are necessary, as is the long-awaited environmental certification on the land in question, before any development can begin.
Ever-present infrastructure costs
Spending deficits for infrastructure have diminished over the past few years, but still exist where Kimberley's roads and facilities are concerned. To generate both lump-sum and ongoing revenue, over the last three years the City of Kimberley has sold nine or 10 serviced, City-owned lots for several hundred thousand dollars. Those properties are now paying annual taxes, which will increase as improvements are made.
The City-owned SunMine and Kimberley Conference & Athlete Training Centre have also been put on the market and are generating interest from potential partners. To satisfy the requirements of Kimberley's community charter, the City is working with the Ministry of Municipal Affairs & Housing to arrive at a fair market value for these properties.
"With the sale of assets, we get money up front that we can invest in our infrastructure, and we also get the ongoing annuity through the taxes," said McCormick. "That annuity is often as much or more than any profits we were making on the asset."
Focus forward
Kimberley's mayor, council, CAO and City staff have been cultivating a mindset of customer service over the past three years, and McCormick is hearing a lot of favourable comments from the public now, particularly about their experiences at City Hall. People who come in to pay their bills or for appointments with City staff find a warm welcome, genuine interest and efficient service.
"We still have work to do," McCormick said. "Communication is an area where we've made some progress but still have a long way to go. The area where we need to improve the most is communication in advance of projects. We want the community to know what we're doing and how they will be affected. We're doing much more communication through our website, our Facebook page and our interface with the media."
In summing up, McCormick said, "I don't spend a lot of time looking at where we've been—I always focus on where we're going, what the next step is and what we need to do to get us to the next level."