An heir to a castle in Scotland bakes the best goods in the Bavarian city
Eric Forbes of Kimberley is truly a Renaissance man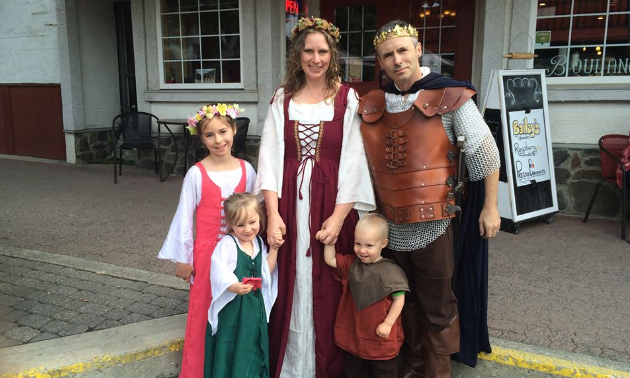 Eric Forbes is an interesting man. It could be because he makes some of the best baked goods that will touch your taste buds, he's third in line to inherit a Scottish castle, he hosts the annual Medieval Festival in Kimberley, the extraordinary hours he logs working every day, or perhaps it's that he genuinely cares about the people around him. In all likelihood, it's a combination of these attributes that make Forbes who he is.
First off, let's start with the most delicious aspect of who Forbes is: the owner of the Kimberley City Bakery. Nestled within the confines of the Platzl in Kimberley stands the 94-year-old German-looking bakery. There have been only a handful of owners since its inception, and Forbes considers himself fortunate to be one of the few who has laid claim to the property.
Fifteen years ago he completed his apprenticeship at the Kimberley City Bakery. After some time away from Kimberley, Forbes moved back to raise his family with his wife, Michelle, while he worked in landscaping. One day, he noticed a for-sale sign in front of the bakery and that ignited the idea to become a business owner.
Forbes has been running the Kimberley City Bakery for three years now and finds the job very rewarding. "I love educating people about eating healthy, even though it's a bakery," Forbes said. "We make everything from scratch—no additives or preservatives—the way grandma used to make it."
Customers have appreciated that approach, and word of mouth has travelled far and wide about the scrumptious snacks, desserts and bread made at the bakery. "We had a tour bus stop in last week from Minnesota," Forbes said. "The driver went way out of his way to drop people off at our store. Everyone came in and bought something, then continued on to their next destination."
Positive feedback for the Kimberley City Bakery has come all the way from Chicago and even New York. "Recently a woman came bursting through the door demanding to speak to the owner, and I thought, 'Uh oh, this can't be good. Go ahead, wreck my week,' " Forbes said. "But then she brightened right up and said she lived in New York and they didn't have any bakeries as good as the Kimberley City Bakery."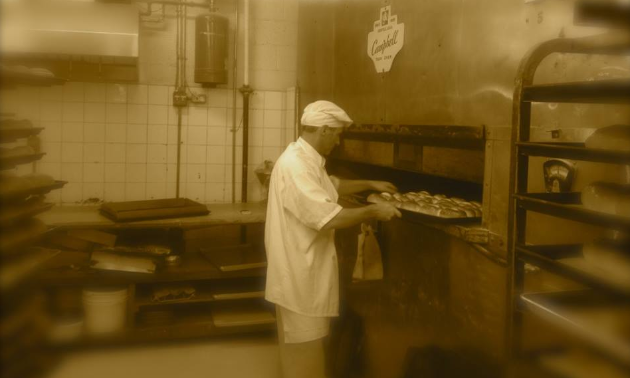 Bakers have notoriously difficult hours and Forbes is no exception. He gets up at 1 a.m. from their home above the bakery, goes downstairs and begins his day. Besides baking, he can be found answering customers' questions and making deliveries. Forbes points out that customers have the right to know what's in their food and how it's made so he likes to take it to them himself so they can ask questions. His day doesn't fully wrap up until 6 or 7 in the evening. One has to wonder how he's able to be a fully functional, positive human being, but he pulls it off.
Although Forbes loves what he does, the Bavarian city may not be the only place he calls home in the future. Should the opportunity arise, he could move to his ancestor's home in Scotland, Druminnor Castle. Eric Forbes is currently third in line to inherit the castle, and if tragedy were to strike the other two people ahead of him, Druminnor would be rightfully his.
Owning a bakery that has a positive impact on the community is a wonderful thing, but could anyone really turn down an opportunity at upgrading to a castle? As Forbes puts it, "I would move to Scotland, but not right now. The bakery is 94 years old; I want to be here for the centennial."
A battle brews beyond the Platzl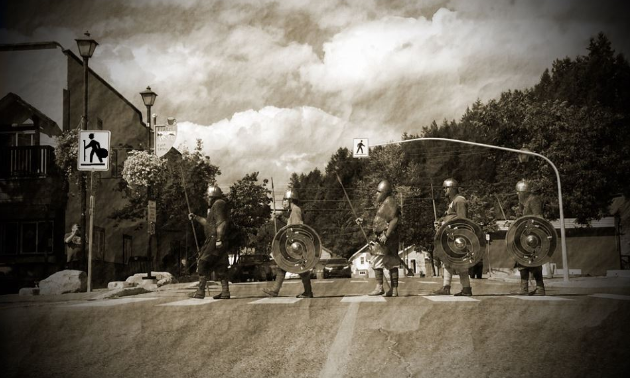 The Kimberley City Bakery just finished hosting its second annual Kimberley Medieval Festival. Medieval groups from Calgary, Kelowna and beyond came together to re-enact fights, tell stories and educate the public about historical moments and battles. Besides fronting the money to host the event, the Forbes—Michelle in particular—spent a tremendous amount of time and energy sewing and creating medieval-style dresses and clothes for themselves, volunteers and participants. With Kimberley's Platzl as the backdrop, it certainly feels like an immersive experience, and you have taken a step back in time. When asked how the Forbes came up with the concept, they answered, "It's our anniversary of taking over the bakery. Simply making a cake was too cliché, so why not help out the community?"