Invermere's intrepid influencers
These Invermere business people—and the businesses they run—are gaining notice, appreciation and awards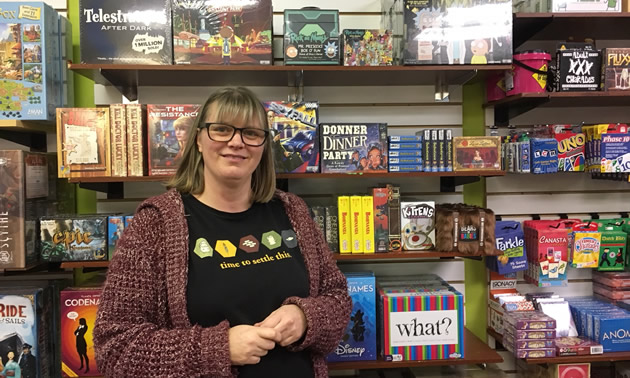 We love the opportunity to showcase business people in the Kootenay region who are winning awards and accolades for their business methods and leadership. Invermere's business community has its share of those, and here we feature just a sampling of them.
Dee Connell
"I love this place!" said Dee Connell. She was speaking about Main Street Fun and Games, the Invermere business she has owned since 2014. "I worked for the previous owner for three years, and when he decided to sell it, I bought it—it was either that or lose my job."
Connell said she and her staff were thrilled and honoured to receive the 2017 Small Business Excellence Award from the Columbia Valley Chamber of Commerce. She was especially pleased that the award was for the business, not just for herself. "My staff are the heart of the business—they're what makes the magic happen," she said.
Main Street Fun & Games carries games and toys in almost equal balance and caters to all ages. Connell and her staff play the games before they offer them for sale, so that they know all the quirks and characteristics and can promote their products with confidence.
Connell and her staff support fun, face-to-face connections among families and friends. "A lot of people who come to Invermere want to get away from their electronics," Connell said. "They want to connect with their families and friends, and our games are great for that. This is a positive place—it's hard to be unhappy in a toy store."
Fred Kinsey
Fred Kinsey has lived in Invermere since 1970, and he and his wife, Wendy, opened their auto repair shop, K5 Mechanical, in 1993. Wendy keeps the business finances on track by doing the accounting, and their son, Richard, has been working with his dad for 18 years.
K5 Mechanical received the 2017 Trades Excellence Award from the Columbia Valley Chamber of Commerce, and Kinsey relies on three policies for his business success. First, remembering the days when he couldn't afford to have his own vehicle fixed, he implements a successful policy of honest, compassionate pricing.
Respect for the customer is the second element. "We talk to the customer like they're a customer and not just nobody," he said. "We treat the women the same way we do the guys—some of them are more knowledgeable about their vehicles than the guys are."
Third on Kinsey's success list is hiring compatible staff. "It's hard to find good tradespeople," he said. "We try to find people who enjoy hunting and fishing so we have something in common and they'll stay with us. There are five of us here now—everyone is a good fit. Word of mouth is huge in this business, so it's important to have both happy staff and happy customers."
Elana Rosenfeld
In May 2017, Italy-based coffee conglomerate Lavazza acquired 80 per cent of Kicking Horse Coffee (KHC), while co-founder Elana Rosenfeld retains 20 per cent and the position of CEO. The company employs a staff of more than 100 locals and has a devoted and loyal following.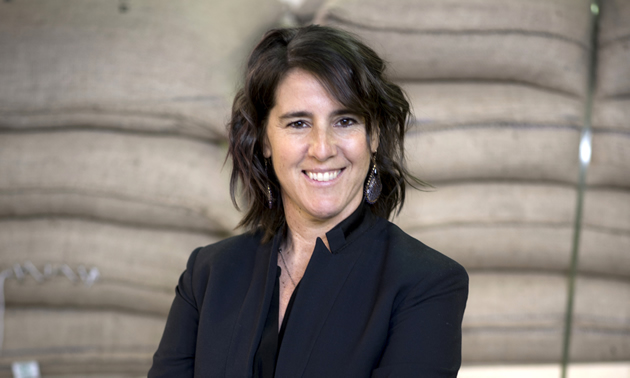 Kicking Horse now has a café that offers fresh baked goods, wraps and sandwiches to go with its increasingly famous, award-winning coffee. It also has a retail outlet that sells practical promotional items.
The company was named to the list of Canada's 10 best places to work in 2016, and earned the 2017 Innovator/Game Changer award from the Columbia Valley Chamber of Commerce. For more than 20 years, KHC has been building its reputation for consistently delicious, organic, fair trade coffee. The Kicking Horse brand is now Canada's top-selling organic, whole bean coffee.