Invermere welcomes Instill Yoga Therapy
This new therapy practice instills its visitors with strength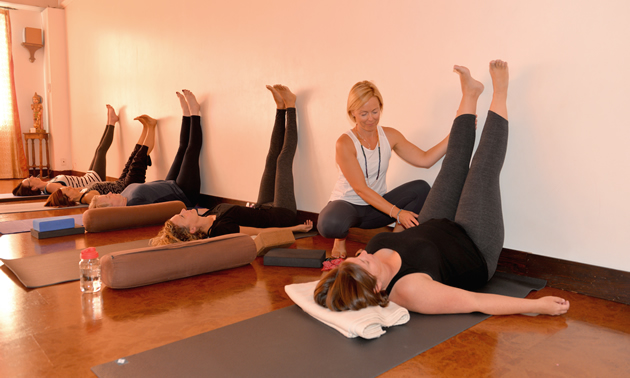 Sharyl Paull, founder of the new Instill Yoga Therapy practice in Invermere, is a long-term yoga practitioner who guides people toward a confident, active life where pain no longer limits them. Her superpower is teaching people to listen to their bodies, find possibility and hone their strength.
"I'm certified by the International Association of Yoga Therapists, and I've gone on to expand my knowledge with trainings specific to women's health. I love working with people privately so I can customize what we do to their unique goals, desires and challenges. So much possibility for healing exists when you don't have the stress of creating a shape that doesn't serve you."
For more information about Sharyl Paull and Instill Yoga Therapy in Invermere, visit the website.