East Kootenay business wins big at the academy awards of the grocery world
Sydney-Anne Porter, owner of AG Valley Foods, dares to be different by utilizing creativity to help her business stand out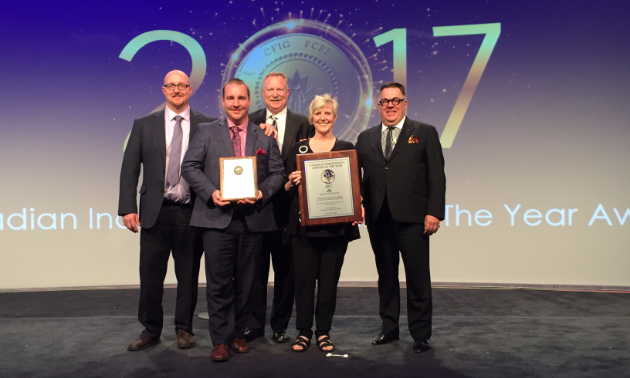 "This is a dream come true for my sons—Eric and Greg Lapointe—and me," said Sydney-Anne Porter, owner/operator of AG Valley Foods.
The family's efforts have been rewarded in a big way by winning the silver award in the prestigious Canadian Federation of Independent Grocers' Independent Grocer of the Year Award for small surface grocery (under 15,000 square feet). The team at Invermere's AG Valley Foods is dedicated to providing a unique shopping experience, offering competitive pricing, gluten-free and organic items in a clean, friendly store.
"We've admired past award winners and their stores for years and to stand amongst their ranks is a great honour," Porter said. "Our staff and management are very proud and excited to receive this prestigious award. They take great pride in our achievements and in being an integral part of a successful business."
All in the Family
Eleven years ago, Porter bought out her former business partner and invited her sons to join her in business. "Working day in and out with family is the best experience ever," she said. "I'm also blessed with great staff and feel as if we have a huge extended family comprised of staff and customers."
One of the ways AG Valley Foods has managed to garner fierce customer loyalty from the community is by supporting and even partnering with businesses within the area such as Quality Bakery and Konig Deli. "Instead of competing against each other, we believe in working together," Porter said. "We support local vendors and suppliers by selling as much local product as possible. We are proud to buy from over 30 local vendors including Windermere and Creston farmers. Handmade soaps, pickles, jams, jellies, locally made cakes and chocolate bars are just a small selection of local fare found in our store."
"Yes" men and women
Porter used to serve with the local chamber of commerce and on several committees but with all the competition in the valley, she decided she needed to focus more energy on her business. Rather than leave a void in the community, Porter's extended family found ways to contribute to the betterment of Invermere. "Eric, Greg and I are very busy with the store these days so their wives often represent our family on local boards," said Porter. "We also contribute to most community events. Our policy is to always say 'yes.' "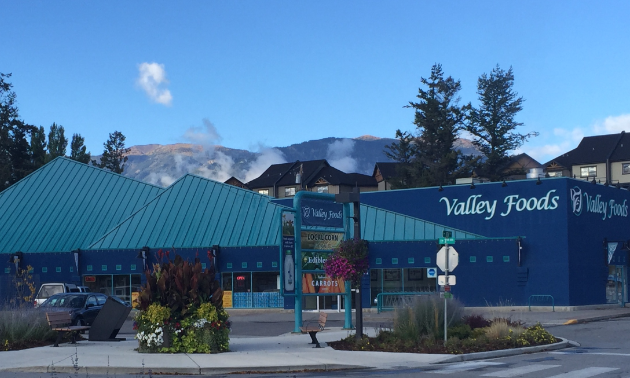 Being open to opportunities initiated an invitation to join a shared group of passionate independent grocers from across North America. The group contains several award-winning stores from Canada and the USA. "Our facilitator calls us the Bantam group because we're small but feisty!" Porter said. Every nine months, they meet at a new location to explore state-of-the-art grocery stores and share ideas with each other. So far, the group has visited Seattle, Tampa Bay, Toronto, Salt Lake City and Atlanta, and this spring they will gather together in Virginia Beach.
Stagnation and sticking to the status quo aren't options at AG Valley Foods. Ingenuity and attention to detail have yielded a prestigious national award and well-deserved recognition for the little-grocery-store-that-could. "Dare to be different," Porter said. "Look at what your competitors are doing and use your creativity to offer a different experience."