How to succeed at a career fair
It is becoming increasingly important to stand out in the job market—luckily this is simpler than it sounds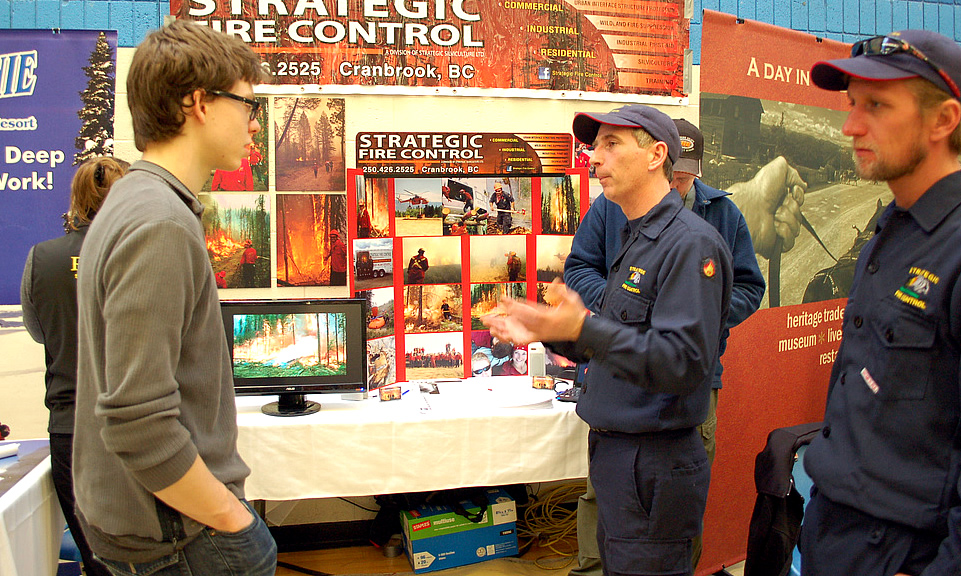 The upcoming annual job and career fair to be held at College of the Rockies (COTR) on Wednesday, March 6, 2013, offers the perfect chance for anyone to explore current options. There are, however, a number of overlooked steps that can help any candidate be successful as they navigate the busy aisles and talk to friendly recruiters.
Those who attend career fairs tend to come severely underprepared. Fortunately, this means that putting in some effort can allow you to stand out significantly. Instead of viewing the event as merely a chance to discover opportunities, realize that it is best to capitalize on them.
Learn before you go
The single most important factor, and one that is generally overlooked, is to ensure that you have done your research. Find out which companies are participating—Kootenay Business offers a complete list. First, decide which companies fit with your career interests. Once the list is narrowed down, delve deeper into each company to learn about its current initiatives and needs. Follow this by establishing why the company is a good fit with your interests and how the skills you offer can be of benefit.
The information gathered will help you tailor resumés and cover letters, another key component in career fair success. Write yours with the companies you're approaching in mind. The helpful podcasts at Manager Tools point out that letting companies know why you're "great" is standard; informing them as to why you're a good fit for their projects and company will give you an additional edge. Show through your actions and words that you have specific goals—simply browsing will imply that you're not sure what you want. It's best to assume that everyone you interact with has the power to recommend you—or the power to take your resumé out of the running.
Look the part
Even if these steps are followed, showing up at a career fair in worn jeans and a sweatshirt will immediately undermine the impression you have worked so hard to achieve. We suggest you consider the industry you're applying into, and then dress above the standard. If you're interested in trades, clean pressed slacks and a nice shirt are in order. Likewise, if you're applying for accounting, be sure to wear a suit and tie for men or conservative business attire for women. Carry a folder for your resumés, as well as a pen. Also, be absolutely sure to switch your phone to silent.
Approach the booth you're interested in with confidence. Smile, make eye contact and offer a handshake. The key is to be engaging and carry on a conversation that utilizes the pertinent information you have collected. Inquiring about the next step in the hiring process can send the right impression, but now is not the time to ask about job benefits and salary. Instead, show the recruiter that you will offer an advantage to the company. Each recruiter could potentially be speaking to several hundred people throughout the afternoon. Your goal is to make yourself memorable in the best possible way.
End on a good note
Once you have made an impression, ask the recruiter for his or her card. Very few people follow through with a thank you email, but this can make the difference. What you want is to leave the recruiter thinking, "She (or he) was intelligent, interested, engaging and skilled." In short, you will be everything that they are looking for.
At the end of the day, look back on the experience. Yes, you want a callback—open doors will help you meet your career goals. Regardless, a job fair is only one step. Allow yourself to learn from the process. From the research and resumé to the interview, perfecting these skills can effectively score you the job you really want.