Canadian spaceman comes to the Kootenays
Cranbrook welcomed Canadian astronaut Colonel Chris Hadfield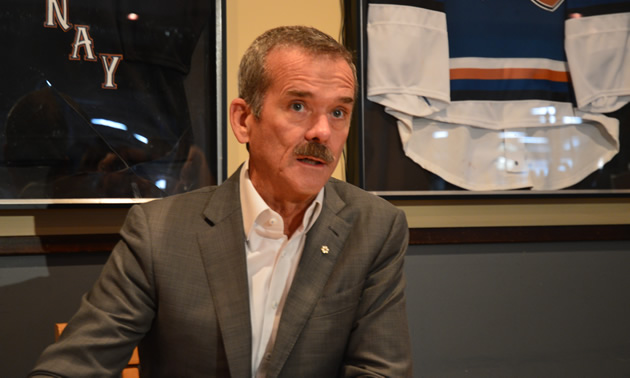 It's relatively rare for the 13th day of the month to fall on a Friday, and far more rare for a Canadian astronaut to come to the East Kootenay. However, thanks to Columbia Basin Trust, on Friday, October 13, Colonel Chris Hadfield, astronaut and former spaceship commander, spoke to local students at a special event at Western Financial Place in Cranbrook.
Following his talk for the students, Hadfield was the keynote speaker at the Columbia Basin Symposium: "Shift! Thriving in Change," which took place in Kimberley on October 13 to 15.
Hadfield's talk was no lecture, but rather an entertaining, fascinating, informative message about a new world that is available and beckoning. His message for today's youth is about expanding their view of the world and their place in it. He made a few straightforward suggestions to help them to achieve their dreams:
Take care of your body.
Be a good communicator.
Be ready for the opportunity. Learn everything you can and become an expert at what's important to you.
Do what you love and you'll end up loving your life.
Prior to addressing the students, Hadfield answered questions from local media. Here is the gist of what he said: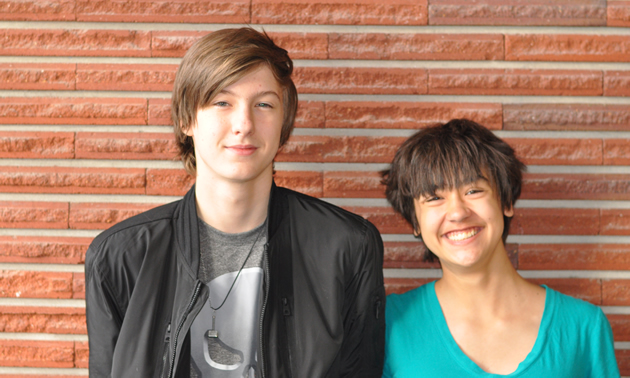 ➧Every single student who is sitting down there is going to turn themself into some sort of adult, and the more influence you can put in front of them so they can make an informed decision, so that they recognize that they are part of that process and that their incremental daily and weekly decisions actually turn them into the adult they are going to be, the healthier we'll all be and the better chance they'll have.
➧The things that we accomplish in life are kind of a reflection of the edges of our expectations, and often our accomplishments are limited by the horizons that we've seen growing up. As one of Canada's astronauts, where I've had tremendous privilege and a pretty amazing perspective, a large part of what I'd like to do today is to let other people see opportunities that they might not have realized existed.
➧It's nice talking about space travel—it's kind of fun and different—but what does it mean? How do you integrate that into regular, day-to-day decision making? What should people be doing here in the Columbia Basin next week, thinking about their role within the province, within Canada and Canada's role within the world?
➧With privilege comes a great level of responsibility. When you get to ride on some of the world's most cutting-edge technology and see the world in a way we've never seen it before, it makes you think of those opportunities and those responsibilities.
Speaking of the unprecedented information and opportunities available because of today's technology and the inspired thinkers who have come before us, Hadfield said it's great to celebrate that we are "on the edge of impossible."