Enjoying enormous success and satisfaction
We spoke to Norm Lepine, owner of Enormous Productions based in B.C.'s West Kootenay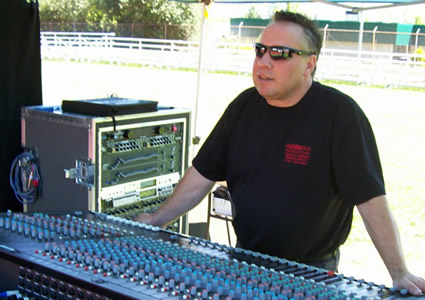 Enormous Productions, based in Castlegar, B.C, was among the Best of Business winners for 2011, being recognized in one of our new categories: DJ Service. We had a chance to speak with owner Norman Lepine and ask him about his background, his inspirations and what he likes to do for fun.
Website: www.enormousproductions.ca
Owner: Norm Lepine
Years in business: 20
Tell us about your community involvement: People phone us for donations all the time. What we like to do is give them a deal. For instance, if someone has a non-profit fundraiser, we will do it at a reduced cost. We like to give these organizations a break as much as we can.
What do you like to do in your downtime? Golf at Castlegar Golf Glub
What is your favourite Kootenay getaway? Any golf course in the area! We do a lot of camping and day trips because of the beautiful scenery in the area. I also love going to Nelson—and the Kootenay Lake ferry ride is always fun.
Can you name a must-read book? My favourite read is Live Sound Reinforcement by Yamaha. It's basically the bible of everything that's ever been involved with sound. Even though it's a bit outdated, it's always a good refresher.
What was your first job? Dixie Lee Chicken in Nelson
What lessons have you learned along the way? Always have patience and keep an open mind. Always be open to things that you are faced with that are different. No two scenarios are ever the same.
Who inspires you? My dad. Everything he taught me throughout the years has culminated in this business happening.
Who is your favourite band? Bryan Adams. When I first heard him live, I knew that's what I wanted to do—what I wanted to be. I got the feeling that he's an honest and true musician. He is no frills, just straight ahead rock and roll. I get a lot of chances to work with musicians and he's exactly the type of guy I love to work with.