The power of partnership
A well-established, comprehensive collaborative drives economic development in Nelson, B.C.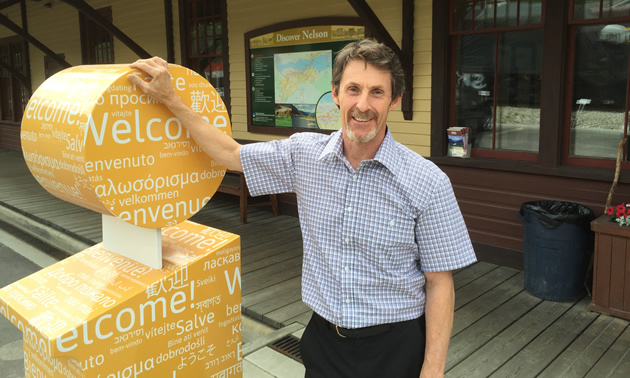 The Nelson and Area Economic Development Partnership (NAEDP) was originally established so that local economic development opportunities could be pursued jointly, efficiently and effectively. The NAEDP is an innovative collaboration involving the City of Nelson, Electoral Areas E and F, Community Futures and the Nelson & District Chamber of Commerce.
"When this model was being developed in 2006, we brought together the people who were already working on economic development in some capacity," said Tom Thomson, executive director of the Nelson & District Chamber of Commerce. "The partnership expanded to include Areas E and F in 2010. We're all responsible for certain aspects and we try to act as a cohesive, comprehensive unit."
Thomson explained that the City and the regional district provide some core funding, and Community Futures and the chamber are active in rolling out the strategic goals of the group and leveraging other key funding. An advisory committee and a co-ordinating committee provide direction and support.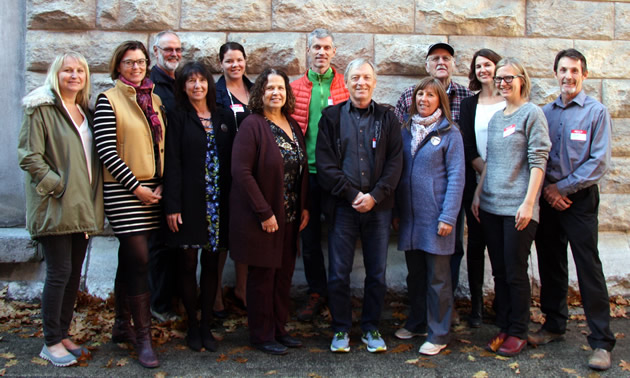 This collaboration ensures that diverse sector needs are addressed and supported, and that efforts are not duplicated. There are other positive aspects of the collaboration.
"We think this is a cost-effective way of delivering economic development," Thomson said. "Because we have no dedicated economic development staff, almost all of the funding that's received goes to projects rather than administration. There's no loss of momentum when the administrations or personnel change at any of the partner organizations."
The NAEDP's current strategic goals include business retention and expansion, building Nelson's digital economy, and workforce development and housing.
Advocating for improvements
Thomson commented that a vibrant, thriving downtown is important to the city and that the NAEDP wants to be involved in urban design implementation and redevelopment to ensure that it's cost-effective and has a minimal negative effect on downtown businesses during construction.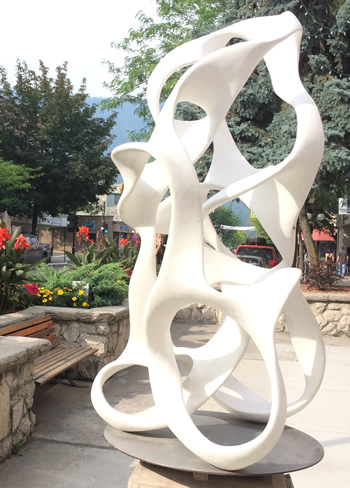 Sometimes, as input comes in from various sectors, priorities can change. For instance, Thomson said, "We have ongoing discussions with the school district and Selkirk College to make sure that there's an alignment of education with workforce needs—that there's training that will be beneficial to our community."
In the last two years, the NAEDP focused on the transition of cannabis to the legal market.
"Many people are aware that Nelson has been propped up by that sector for the last 30 or 40 years," Thomson said, "and we want to make sure that doesn't go away now that cannabis has been legalized. It's an issue that could be a huge economic problem if the local guys are crowded out by big corporations."
Nelson's transportation corridors—roads, airports and ferries—are vital to the area's economy. The NAEDP aims to make sure that people who might not be able to find housing right in Nelson are still able to access jobs, services and recreational amenities.
Now for the issue of housing
"We're at a zero vacancy rate," Thomson said. "As a chamber, we work with developers and businesses to determine what's needed. Lack of workforce housing can be a real barrier to attracting and growing businesses."
Part of the strategic community action plan for Nelson's Railtown encourages the incorporation of housing into any commercial construction projects. In fact, Thomson said that every development in Nelson is now examined for the potential of finding a housing component in it.
"Developing property is expensive," he said, "and if you can densify it by going up two or three storeys, that generates other income to pay for the project over the long term."
The big picture
"We try to align our efforts with the city's OCP and the Path to 2040 whenever it's appropriate," Thomson continued. "We look at sustainability and other factors of the OCP, like business retention and expansion, shop local, buy local, think local—those initiatives keep our economy sustainable. And outside the immediate area, we support businesses and communities that support us.
"We want to make sure that Nelson presents as a positive option for investors."