Taghum Shell has been spaciously souped-up
A nearly 20-year-old vision has become a reality at Taghum Shell
Taghum Shell had already built a name on exceptional customer service; now the store has set the bar for what a service station should look like. The business has undergone a major facelift that was nearly two decades in the making.
The Robertson brothers, owners Cam, Scott and Shawn, have been wanting to upgrade the site's image since the late '90s. The 1,200-square-foot store was built in the '50s—it was congested, old and in need of an overhaul. In 2012, the trio of brothers started the process of a complete site rebuild with help from Columbia Basin Trust.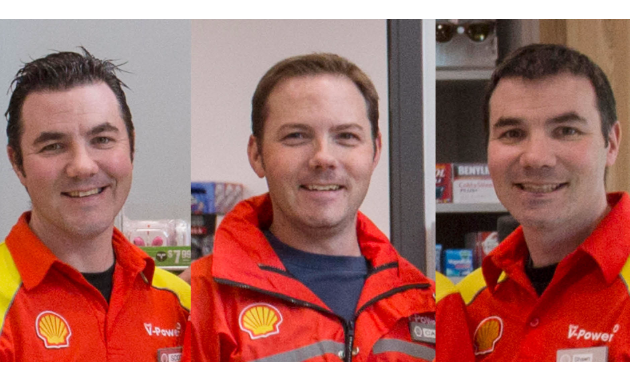 The Robertsons enlisted local architect Lukas Armstrong, owner of Cover Architectural Collaborative of Nelson, to put their vision to paper. Taghum Shell's design was complete in early 2016, shut down in September, demolished in October and reopened this past May. The rebirth took seven months, during one of the worst winters B.C. has ever seen, but the challenging transition has been worth it.
"We have gone through quite the transformation," Cam Robertson said. "Our station isn't the typical design. We have incorporated stone, cedar and glulam beams into the structure. We wanted a design that set us apart from other service stations."
The building is aesthetically pleasing, and there's a lot more of it to admire. Taghum Shell has nearly tripled in size to a 3,100-square-foot building with approximately 2,400 square feet of retail space, 12 parking stalls and two fuel islands with five fuel dispensers.
"Space was the driving force behind the project," Robertson said. "We offer our customers the speed and convenience they're looking for in their daily lives and more products and services than before. We can adapt to the changing needs of the customers without having space as an issue."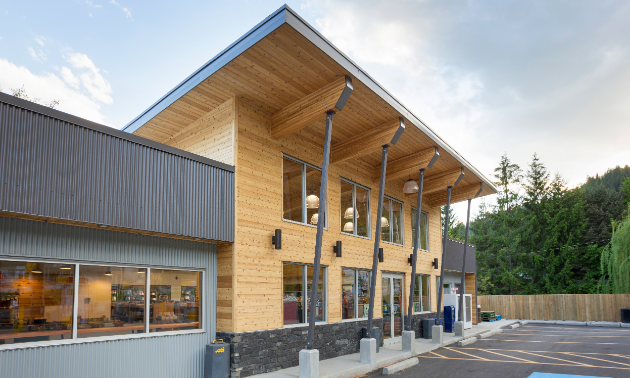 An undertaking of this magnitude requires a whole community of workers to see it through to fruition. "Without the support of Columbia Basin Trust, we would not have been able to finance this project," Robertson said. "We worked diligently with Lukas (Armstrong) and Cormode and Dickson, our general contractor, to source as much work locally as possible. We're happy with the response and support we received from the local contractors."
The feelings of gratitude were reciprocated by those working on Taghum Shell. "Cover Architecture really appreciates being able to work on projects that have a positive impact on the community," said Armstrong. "We'd like to thank the Robertson brothers for having such a clear vision and the commitment to follow through on it."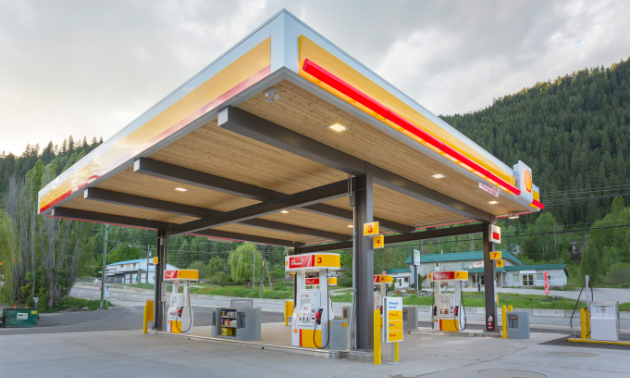 Taghum Shell has been open since May and held its grand opening on June 10. "It was fabulous," Robertson said. "The response from the customers has been awesome. Since we opened, everyday seems like a grand opening."
Say "hi" to the Robertson brothers while you familiarize yourself in the spacious new Taghum Shell.