Nakusp to get connected
High-speed Internet and improved cell phone service will create powerful new connections for the Slocan Valley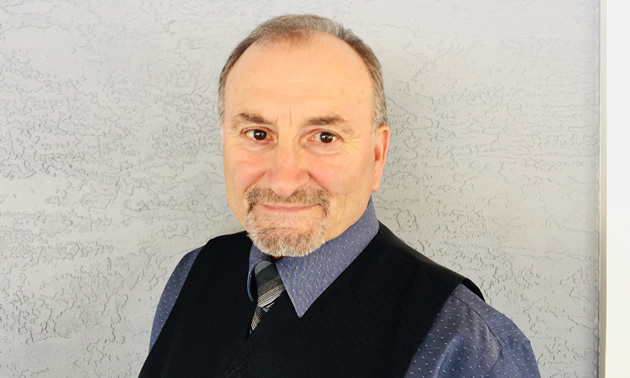 The residents of Nakusp are thrilled to learn that they will be getting high-speed Internet service soon—likely within a year. On March 22, B.C.'s minister of citizens' services, Jinny Sims, announced that the Slocan Valley, including Nakusp, and the area that includes Jaffray and Roosville in the East Kootenay have been granted funding for fibre-optic infrastructure.
Funding is being provided by the Province of B.C., Columbia Basin Trust, regional districts within the East and West Kootenay, and the Columbia Basin Broadband Corporation, a wholly owned subsidiary of Columbia Basin Trust.
"Residents have told us that increasing high-speed Internet connectivity throughout the region is important to them," said Johnny Strilaeff, president and CEO of Columbia Basin Trust. "Our partnership with the Province and local governments will expand affordable broadband availability in the Slocan Valley and South Country area."

"A recent study said 13 per cent of our workforce in Nakusp work out of their homes," said Tom Zeleznik, the mayor of Nakusp. "That's nearly double the national average, so this is a great opportunity to make our community a more attractive place for people to come and earn a living.

"Fibre-optic line will bring fast, reliable Internet service into our Valley and will likely attract cellular service providers to address the lack of cellphone service in much of the area."
Development in many hands
"We don't have an economic development officer," said Zeleznik, "but we have the Nakusp & Area Development Board and the chamber of commerce. Representatives from the Village council sit on those boards. We're planning to update our OCP (official community plan) and develop a stronger focus on economic development by looking for funds to hire an EDO."
Zeleznik had high praise for the active volunteer groups that willingly carry much of the burden of creating and maintaining some of Nakusp's important tourist amenities. Among those groups are the Nakusp and Area Bike Society, the ATV society, the Nakusp Slo Pitch Society, the Arrow Lakes Ridge Riders snowmobile club and the Society for Nakusp Community.
The mayor also spoke highly of Canadian Mountain Holidays, Halcyon Hot Springs, Nakusp Hot Springs, Imagine Kootenay and the Nakusp Chamber of Commerce for their promotion of tourism in the area.
Columbia Basin Trust has provided vital support for various initiatives through the years, Zeleznik said.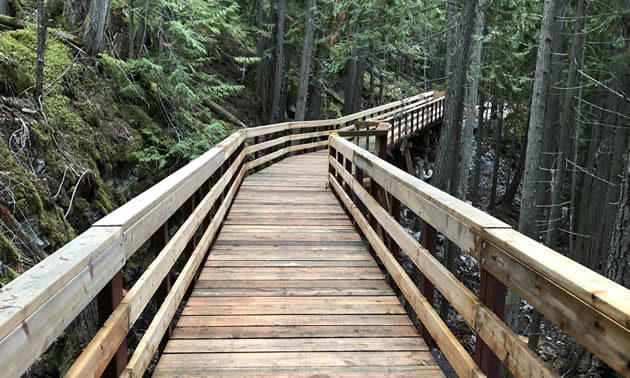 Next on the list
"We must begin working on our signage to attract more non-commercial traffic into our downtown core to enjoy our amenities," Zeleznik said."We would also like to begin work with all stakeholders to complete our Trails Master Plan."
Zeleznik added that Nakusp has a brand new wharf on Arrow Lake, but the breakwater that protects its popular marina has reached the end of its life and is sinking. Replacement of this important and expensive piece of infrastructure needs to be addressed as soon as possible.
The first phase of Nakusp's downtown revitalization work will be finished by May 24, in time for the 2019 summer tourist season. New sidewalks, landscaping, street lamps and benches are in place thanks to funding from Columbia Basin Trust, the Gas Tax Fund and Nakusp's community forests. Funding will soon be sought for the next phase.
Zeleznik noted that the farmers market in Nakusp gets bigger and better every year.
"With climate change," he said, "I see greater urgency to promote agriculture around the village. It's very expensive to bring our produce in, as most of it comes from California where growing conditions are worsening. We need to adapt to changing climate conditions and produce more food locally for our own food security."