Between a Lake and a High Place is the place to be in Kaslo, B.C.
Visit this new interactive, experiential tourism company in the West Kootenay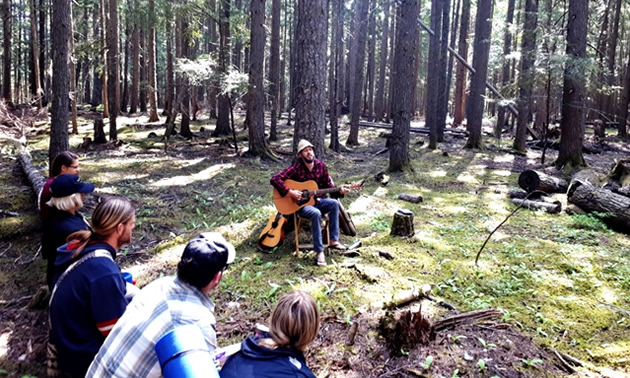 François and Dana Blouin are travellers and life explorers and have brought their love of travel to the West Kootenays. In 2017, this husband and wife duo (of 18 years) opened a new and exciting experiential tourism company, Between a Lake and a High Place, which is open year-round and offers season-specific adventures.
Both professional wildlife biologists/ecologists, François and Dana have over 40 years of combined experience in conservation biology. In 2015, they decided to make a life change. They quit their well-paying jobs in the prairies and travelled the world for a year with their family.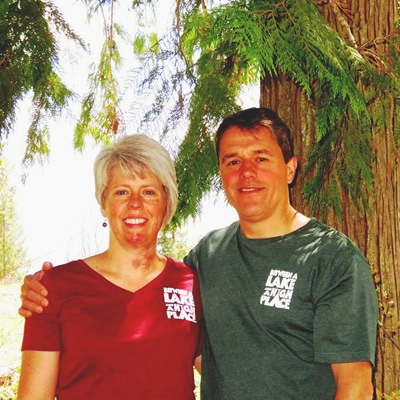 "We just started to think, 'Life is just too darn short,'" said Dana. "'We need to do the things now that we want to do with our lives, instead of waiting until retirement or waiting for the perfect time. There's never the perfect time, and life is for living.'"
Through their travels, they learned a lot about what makes a memorable travel experience.
"What we were looking for when we were travelling, and generally in life, was true experiences . . . and finding those tucked-away places that only the locals know about," said Dana. "We wanted to go out of our way as we were travelling to find those places and connect with those people."
The family travelled for 11 months through South America and southern Europe and participated in nine volunteer experiences. They helped families on farms and properties, soaked up the local culture, visited unique places, met remarkable people and learned by doing—about history, cultures and themselves.
It was during this trip that the seed was planted for an experiential tourism company that would provide other travellers with the same type of experience they sought when visiting new places.
"By the time we got home from our trip, our concept of what we wanted to do was a little more solidified in our head," said Dana. "But we didn't really know anything about it. We didn't even know it had a name. We didn't know it was called 'experiential tourism.' So, we definitely started from the beginning."
Hands-on tourism of a different kind
Experiential tourism is a form of tourism in which people focus on experiencing a country, city or particular place by actively and meaningfully engaging with its history, people, culture, food and environment. Therefore, the traveller usually gets in touch with locals who give guidance on how to experience a place.
The couple returned to Canada and started taking the steps needed to start their business.
"We solidified the idea, created our business plan with the help of a few different people and a few different groups, and decided to make the move from Lethbridge, Alberta, to the Kootenays," Dana said.
François and Dana purposefully chose Kaslo, B.C., as their home in 2017 for its beauty, its nature and its people.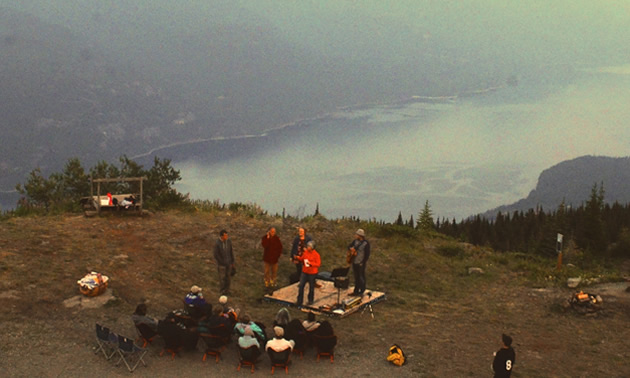 "One of the motivations originally was that we had been coming to the West Kootenays to vacation and we totally fell in love with the area," said François.
Between a Lake and a High Place promotes the things that make the region special: the nature, the environment and the community.
"We're also about promoting the West Kootenays community," said François. "And that's what we are trying to do in our collaborations with individuals who develop products or food or have some stories to tell in the community. It's the community that really makes this area what it is."
"For most of our careers in non-for-profit conservation work, You don't get anything done unless you work with others in a collaborative fashion," said Dana. "I think it's ingrained in us . . . I'm a really big fan of working together and being collaborative. I think in a small community like Kaslo, it's so important that we all support each other in terms of all the other businesses. The more we can create together, the more we can make Kaslo even better."
François and Dana's experiential tours seek to offer a local perspective on daily life in this unique area all year long through all seasons. They integrate behind-the-scenes access to places and venues.
Two wintery tours
"From Snowtrails to Ales" is an upcoming winter tour where participants are provided with a gourmet trail snack and are guided via snowshoe through the snowy forest. Afterwards, participants are toured through Angry Hen Brewery's "back room" with brewery co-owner Andy LeCouffe and, lastly, are welcomed to sit down in the cozy pub to taste the ales for themselves. After all, what's better than snowshoeing? Aprés snowshoeing with beer!
This tour lasts three hours, covers two to three kilometres of trail and has a physical challenge rating of low to medium. Families with kids over 10 years of age are welcome to join (alcohol is only served to guests 19 and over).
In a second upcoming winter tour titled, "Snowfire," participants snowshoe to a quiet spot in the snowy forest and relax around a glowing bonfire. Locally made desserts and hot chocolate will be served. Dana or François will share fun facts about the forest, its inhabitants and the night sky. These tours are available on winter weekend evenings beginning December 15, 2018. This tour lasts 2.5 hours, covers two to three kilometres of trail and its physical challenge rating is low to medium. Families with kids over 10 years of age are welcome to join.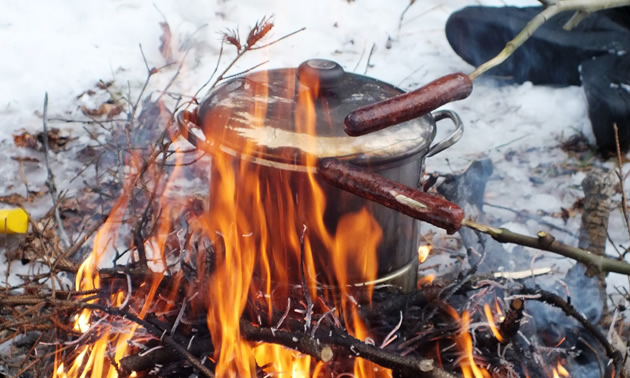 If you have never snowshoed, don't worry, as it's a very accessible winter activity.
"It's not difficult," said Dana. "If you can walk, you can snowshoe. The Adventure Centre in Kaslo rents snowshoes as well, so they are readily available and easy to come by."
Customized packages are also available.
"If people have groups and they want to do some kind of retreat, such as a corporate retreat, we can always custom design something for people," said François.
If you are someone who is interested in the culture, people and beautiful nature in the West Kootenay region, give experiential tourism a try. Join François and Dana for a unique, personal, interactive and memorable time in all four seasons.
For more tour information or to book a tour, check out www.betweenlakeandhighplace.ca.