Trail, B.C., booms
New construction, reconstruction and overall improvements are pretty much the norm in Trail these days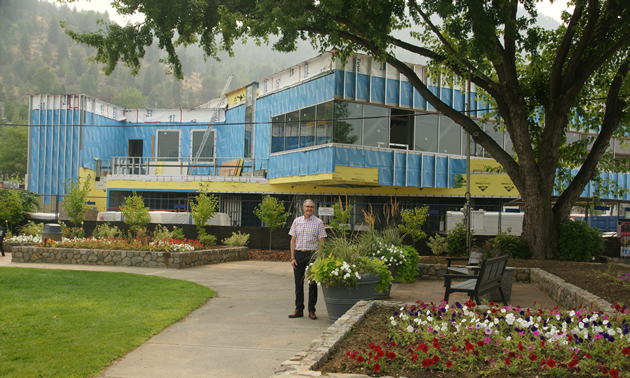 Trail, B.C., could be the province's poster community for progressive small cities. New construction, demolition, reconstruction and overall improvements are pretty much the norm there these days. Visit Trail and you can almost hear the boom.
The Columbia River Skywalk—a graceful suspension bridge for pedestrians and cyclists—was completed in late 2016. The Skywalk has been designated a part of the Trans Canada Trail, and is becoming an important attraction for visitors in general and cyclists in particular. This elegant addition to Trail's optional amenities has a couple of essential functions as well. Beneath its silvery deck, pipes discreetly carry district waste to Trail's treatment facility, and in the event the Victoria Bridge is unavailable, the Skywalk can carry emergency response vehicles.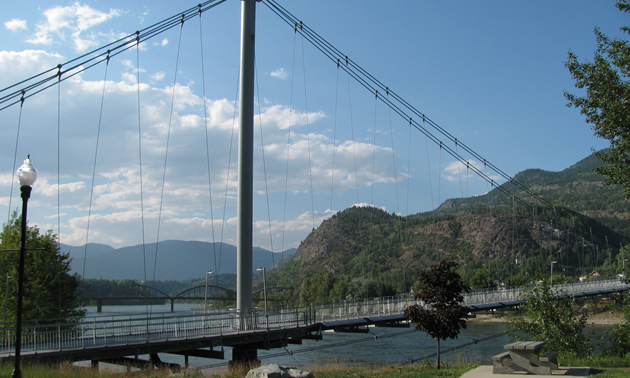 A few other capital projects are underway, with significant benefits anticipated for Trail:
Construction of the $8-million Riverfront Centre project is well advanced, and should be completed this year. This eye-catching facility will accommodate the integrated library and museum and the Visitor Information Centre. Its meeting rooms will be available to the building occupants and other groups.
A new, prefabricated steel building is being built at the Trail airport to serve as a terminal, and repaving of the airport runway is now scheduled to begin in September. Both projects should be completed in late October.
The City purchased the derelict Union Hotel on Victoria Street, with plans to demolish the building. The City owns three lots adjacent to the Union, and is looking for expressions of interest from private enterprise to put in some commercial buildings. This high-visibility location is uniquely suited to businesses that would benefit from that kind of exposure.
The Riverfront Centre is situated on a corner lot at the end of Bay Avenue, overlooking the Columbia River. Mike Martin, mayor of Trail, toured the in-progress project in mid-July.
"The architectural firm had this idea about turning the top floor 45 degrees from the bottom floor to allow for better viewing of the Columbia River," Martin said. "There's no doubt that they've accomplished that. From the library you'll be able to look down-river and up-river at the same time, and it's gorgeous. The architect nailed it."
Martin said there's a lot of community interest in having more condominium-style housing in Trail's downtown. As there is retail space currently available, commercial development is being encouraged. Boaz Enterprises has purchased the former Crown Point Hotel, with plans to redevelop it into a contemporary boutique hotel. It is hoped that this additional asset in Trail will be a stimulus for further commercial development.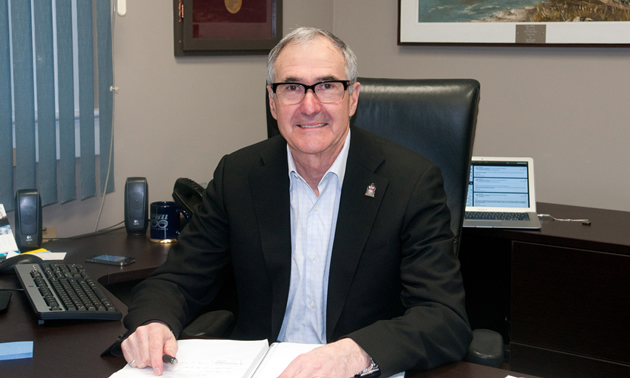 Hockey, industry and beer
Visit the Kootenay Business website in the near future for postings about more exciting developments in Trail:
As of November 2016, the Trail Smoke Eaters Hockey Club has new owners. Rich and Annie Murphy of Minneapolis have invested heavily in the club and in Trail, and they do this out of their passion for hockey, for supporting young athletes and for the community of Trail.
Trail now has its first craft brewery. Trail Beer Refinery opened on March 25 to great excitement and positive reviews from patrons. Martin, who is a partner in the venture, was obviously excited about this development, but deferred to the company CEO for detailed information. He did comment that it's a fully operational brewery with a taproom and a good menu.
Metal Tech Alley is gaining momentum, strength and influence, and Trail is reaping spinoff benefits. Housing, the retail sector, the airport and the hospitality industry will all benefit.
"When we took office," Martin said, "we went through a pretty rigorous strategic planning process, and we set our direction. We wanted to be a catalyst for the revitalization of Trail, and we're seeing that happen. There is renewed energy in our community and increased confidence and pride. As a council, we're absolutely delighted."