The Trail to Italy starts at Pino's
Mamma mia! Pino's Authentic Italian Cuisine is like having Sicily in the West Kootenay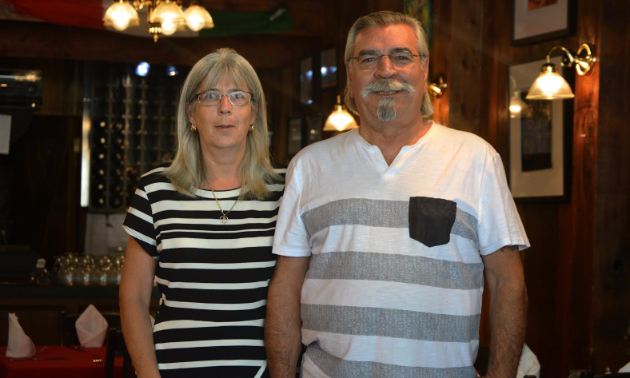 Pino's Authentic Italian Cuisine isn't just the real deal in terms of food; Italian hospitality extends to their customer service as well. Owner Giuseppe Leone (Pino) welcomes customers, chats with patrons and ensures that every visit is a positive one.
Sherry Davis, manager of Pino's Authentic Italian Cuisine, shared information about Trail's little piece of Italy and its charismatic owner.
What's a recent trend in your business that has you excited?
We offer gluten-free pasta, which we get asked for more and more due to health issues. We also have a wide variety of vegetarian dishes.
What's new in your restaurant and how is it selling?
Our latest best seller is our spaghetti and clams cooked in a white wine sauce. With its popularity, our supplier has trouble keeping clams in stock. Our gorgonzola ravioli was an unexpected hit with our customers. They associate gorgonzola with blue cheese, but once they try this dish with the combination of cheeses, they just love it. We added a Caprese appetizer for the summer: bocconcini, mozzarella, cherry tomatoes and fresh basil drizzled with extra virgin olive oil, salt and pepper. We try and add a few specials each month.
What is your restaurant's signature dish?
Tortellini gigi. It is tortellini pasta stuffed with ricotta cheese and spinach cooked with bacon and fresh mushrooms in a pink sauce. It has become a real favorite with our customers.
Where did your restaurant's name come from?
The name Pino's comes from the owner, Giuseppe Leone. When you are a child in Italy, instead of Giuseppe, they call you Giuseppino. They shorten (the name) to Pino, hence, Pino's Authentic Italian Cuisine. With all his recipes from Sicily, this made perfect sense.