Sharing the pulse of Trail
The annual financial report prepared by the City of Trail staff effectively reflected Trail's vitality, and won a national award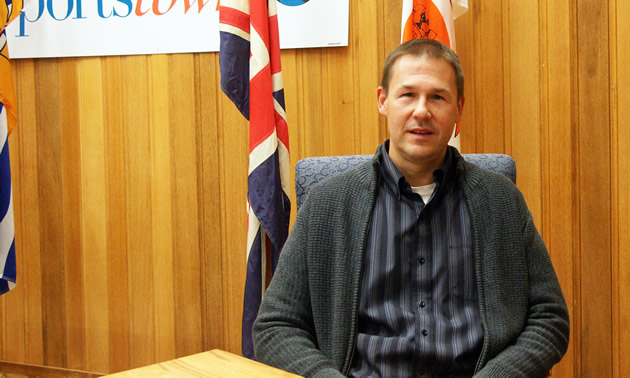 The current buzz of positive energy in the city of Trail is based on an impressive list of solid accomplishments. Significant improvements to the city's amenities have been completed in the past few years, and more are in the works. This is resulting in a surge of growth in tourism, industry, technology and business in general.
Cyclists on the Trans Canada Trail are making the new Columbia River Skywalk part of their summertime tours, bringing more visitors to Trail.
The new terminal building at the Trail airport is a sleek and efficient upgrade, replacing its former quaint and makeshift facility.
The Riverfront Centre is nearing completion and will provide an attractive, spacious new home for the public library and the Trail Historical Society.
The MIDAS Fab Lab and Metal Tech Alley are generating exciting momentum in innovation and the development of industry-related technology.
Thanks in large part to Rich and Annie Murphy, the new owners of the Trail Smoke Eaters Hockey Club, the well-loved team had an excellent year with record fan attendance, resulting in increased business in Trail's restaurants and pubs.
In the works
The City of Trail recently issued a building permit to BOAZ Enterprises Ltd. for redevelopment of the former Crown Point Hotel, a downtown facility which closed several years ago. The conversion of the old building to a smart boutique hotel is a multi-million-dollar project, and is a major initiative in terms of revitalization in the city's core. The City has facilitated that venture by selling adjacent property and closing part of Spokane Street for construction of a parking lot for the new hotel.
"We're in an election year," said David Perehudoff, CAO for the City of Trail. "This administration wants to close off the mandate that they had for this term and set the community up to go forward. The skateboard park is the last major project in the works, and we're also hoping to do significant improvements at the arena this year if our grant application is successful."
Reporting award
Each year, before June 30, every municipality in Canada is required to prepare and submit a financial report—interesting reading for some, but dry as dust for most people. The work had to be done anyway, and Trail's administrative personnel decided to put extra effort into making the document demonstrate the vitality of Trail and its residents, rather than just the bottom line.
Their completed document reflected the events, strategic initiatives, population information and many other elements, giving life and consequence to the statistics. The City was notified in November 2017 that its 2016 report received the Canadian Award for Financial Reporting.
"It involved a considerable amount of effort internally, but we viewed that as a critical goal in making sure that the public could see what was happening," Perehudoff said. "We're happy to have achieved the award. This was certainly a team effort, and we're working on this year's report, hoping that we can keep up that quality and even improve on it."
Preparing for the vote
In preparation for the November municipal elections, Perehudoff and City staff are compiling information they think will be critical to any incoming councillors in terms of protocol, regulations and ongoing projects.
"A lot of people who come in have a vision of what they'd like to have happen, but they have to understand that they have to operate within the confines of legislation," Perehudoff said.
"You may come in with a vision, but unless you have three people supporting you—a majority vote—you're not going to go very far. We have to operate as a team, and early in 2019, with the next mayor and council, we'll be doing our strategic plan to set the objectives and priorities for the next four years.
"The current council was very explicit with their goals and their action plan, and that made it easier for staff to support them. We hope that can continue."