Lisa Pasin, Trail's new mayor
Being on city council for the past four years has prepared Lisa Pasin for the lead position at city hall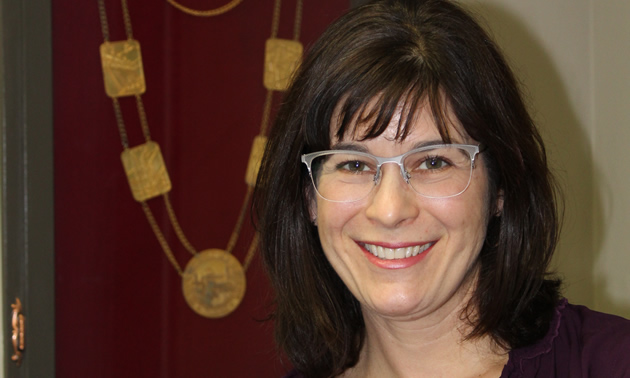 Trail-B.C.-born Lisa Pasin attained her B.Sc. at UBC and her MBA in executive management from Royal Roads University. She is now the director of development for the Kootenay Boundary Regional Hospital & Health Foundation, and she was elected mayor of Trail in October 2018.
"When you look at the surrounding municipalities, you'll see that Trail is not unique in having a female in a leadership position," Pasin said.
To recharge her energy, Pasin enjoys attending Trail Smoke Eaters hockey games, spending time with family and friends, watching movies and dining out. She likes road-riding her bike in the summer and cross-country skiing in the winter.
Here is a summary of the conversation we had with Pasin in mid-December.
What prompted you to run for mayor?
While I was on council, we made many critical strategic decisions that furthered our vision and the work of previous councils. With Mayor Martin as a mentor, that process was a fabulous learning experience, and when Mike declined to stand for re-election, I felt that I was ready to take the next step. I believe I was elected because of my skills and experience.
I have a clear understanding of my role and clear expectations of myself and others in achieving our shared purpose. I hold myself and others accountable for our actions to foster and ensure transparency. I am results driven, motivated to achieve common goals by focusing on our City's strategic plan.
What's the primary focus of this council?
We'll be engaging in strategic planning in early January. That will allow council and staff to collaborate on a collective vision for the city for the next four years and beyond. Our decisions going forward will support that vision. We followed that process in the last term, and it served us very well.
Infrastructure is a major project for us. In the last four years we focused on big capital projects, so we now have to concentrate on our core structures—our roads, sidewalks and sewers need to be maintained. A community needs well-planned, well-maintained infrastructure in order to function effectively and attract tourists and investors.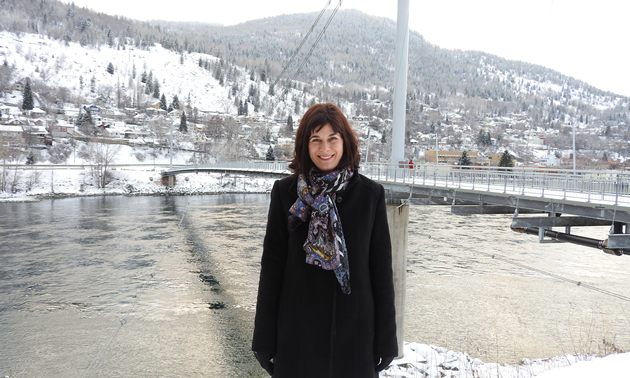 People want to live in areas where services are provided, and we're so lucky to have the facilities that we do in Trail: our new, $8-million library-museum that people love, an amazing recreation facility in the Trail Memorial Centre, our aquatic centre and the Columbia River Skywalk. We also have an array of fields and parks, including our new skatepark, for outdoor recreation.
Economic development is a major focus throughout the Kootenay Boundary. When a new business opens or more people arrive to live in the area, everyone benefits.
Did you have mentors in your career?
In every role that I've had, there's been someone who's taken me under their wing and provided guidance and leadership.
I didn't know Mayor Martin well until I came into my role as a councillor, and he was such a pillar of integrity, work ethic and sound judgement—I learned a lot from him. I'm very thankful to have had four years of working under his leadership.
It's important to have staff who know the legislation and the rules, and we're very lucky to have the guidance of an experienced team at the City. (As council) we're learning as we go and leaning on those who have experience.
How would you describe Trail's "personality"?
Trail has a strong work ethic and community mindedness that's demonstrated through volunteerism, investment in the community and working in the community. There's been a resurgence of investment in Trail businesses by residents of Trail. The Trail Beer Refinery is a good example of that, and so is Threads, the clothing store.
People from outside the area are investing here, too. The Murphy family invested in the Trail Smoke Eaters, and when you're getting 2,000 people attending the games, you have a social hub for the community, grounding people in Trail like back in the old days.
Many people who leave Trail come back because of the lifestyle, the roots and the sense of community they have here.
Wrapping up
"I'm blessed and grateful to have this opportunity," Pasin said, "and I look forward to working with council and leaders in the surrounding municipal areas to bring the best out of the Kootenay-Boundary, to elevate us to the status that we deserve. This is an amazing place to call home."