Follow the Trail of imagination to The Crockett Book Co.
This West Kootenay bookstore is a Best of Business award-winner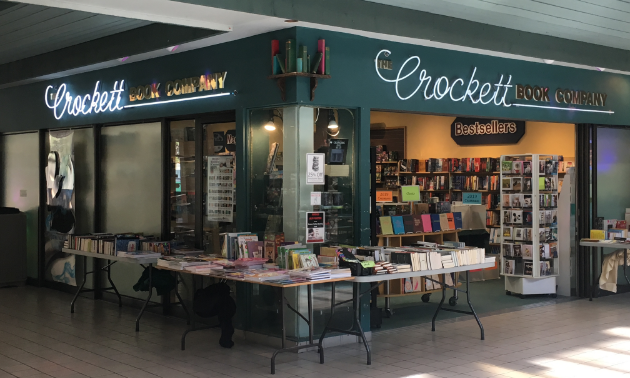 The Crockett Book Co. is more than a bookstore. The Trail, B.C., shop sells books, games, puzzles, calendars, cards and kids activity/learning toys and games. The business hosts local author book signings and has game nights every Thursday. The book and hobby store is also an official WPN (Wizards Play Network) Magic Card store.
The Crockett Book Co. is celebrating its 25th anniversary in September. That distinction coincides with its 2018 win in Kootenay Business magazine's Best of Business Awards.
Crockett opens up on how the bookstore has survived and thrived in the digital age.
What makes your business special?
It's locally owned and operated. I'm a community supporter. We have a great selection of local and general books.
What's a recent trend in your business that you're excited about?
The bookstore is back! After years of bookstores disappearing, we are seeing a rebirth. The superstores could not adapt to Amazon and e-readers but the little guy was nimble and adjusted where necessary.
What is your favourite product in your inventory and why?
Any book that is geared to improvement—whether personal, career or motivational. I love biographies and the classics.
What is your superpower?
My people. Without great staff, the success of this store would not be possible—shout-out to managers Shane, Erik and Laurie.