Crafting award-winning wines in Trail, B.C.: Trevor Miller shares the story of Mountain Soul Winery
A family's passion transforms a rugged piece of property into a bustling winery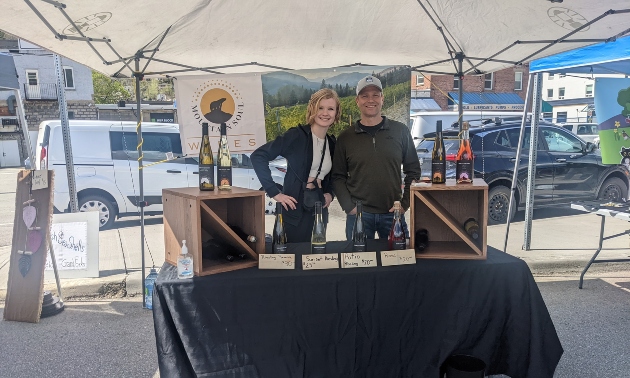 In a picturesque corner of the Columbia Valley, Mountain Soul Winery has emerged as a local gem. Trevor and Lora Miller embarked on an incredible journey after leaving their Alberta roots behind to embrace a new venture in Trail, B.C. What began with the purchase of a 21-acre piece of land has blossomed into a family labour of love, and Mountain Soul Winery is now a valued part of the West Kootenay business community.
We interviewed Trevor Miller about the challenges, triumphs, and the transformation of his agricultural expertise into the art of viticulture and winemaking, culminating in the remarkable success of this company.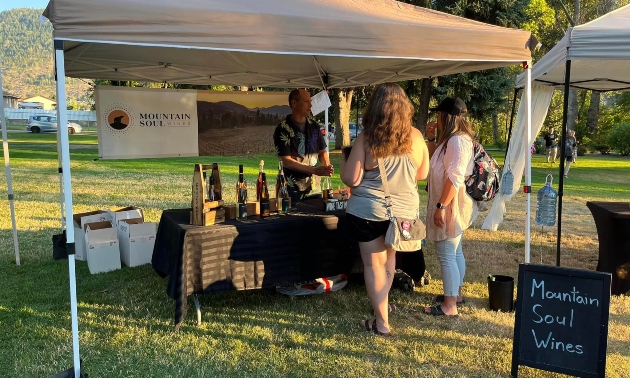 What inspired you to start Mountain Soul Winery, and how did you get started in the winemaking industry?
Agriculture is in my DNA. I come from a strong farming background having grown up and operated a farm with my family in Alberta. When I attended university, I took some courses in viticulture, so I've always had an interest in the agricultural side of the industry. We started Mountain Soul in an opportune way as this place really needed some agricultural help—it was not run as a vineyard for several years prior. As for the winemaking side, I was able to find a good winemaker to help teach me the art of enology (the study of wines) before we bought the place. He still helps me to refine my techniques and produce high-quality wines.
Can you tell us about the types of wines that Mountain Soul Winery produces, and what makes them unique?
We make mostly Riesling and also we grow thin-skinned red grapes like Pinot Noir and Gamay. With the cooler nights, these varieties do quite well in this valley. What makes our wines unique is the slopes of the Columbia Valley that have high mineralization coming through that contribute to the terroir. It showcases a specific Kootenay flavour that makes a unique wine in the end.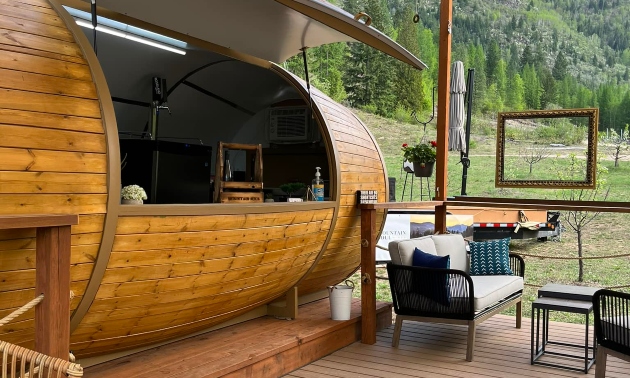 What has been the biggest challenge you've faced in running Mountain Soul Winery, and how did you overcome it?
Did you know that bears love grapes—I mean really love grapes? We found that out when we had over 20 bears wanting to help us harvest the first year. After the first year of being surprised by this and having some sleepless nights, I worked with conservation officers to help me put up proper fencing to discourage the bears. It has worked wonderfully. They are now more like tourists than harvest help now.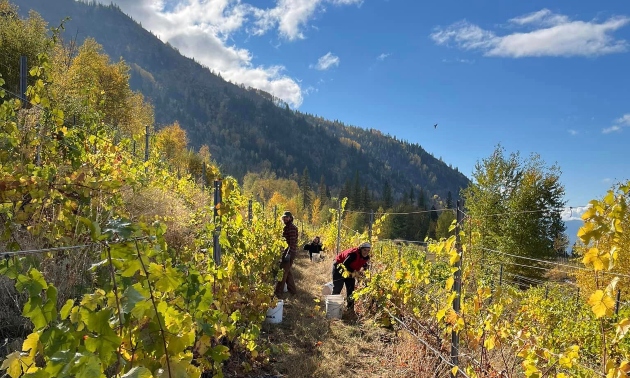 How does Mountain Soul Winery engage with the local community and support other businesses in the area?
I try to locally source many of my materials. For example, I have a Sparkling Piquette that I put just a slight bit of local honey into as well. The label on that bottle is a rendition of a bear drawn by local artist Lars Baggenstos that he made up for us. We have also been approached by other local tourism stakeholders in our area. They are interested in partnering and cross-promoting to help draw more points of interest into this part of the Kootenays. From bus tours to wedding venues or bed-and-breakfasts, all of these partners are interested in how we can cross-promote each other's businesses.
How do you see the winemaking industry evolving in the coming years, and how is Mountain Soul Winery adapting to those changes?
Since the pandemic, there's been a real push to support local, and this has been no different with the wine industry. For example, I think you'll see more local vineyards in the Kootenay area as people are starting to realize this valley has great potential for growing some excellent grapes for wine.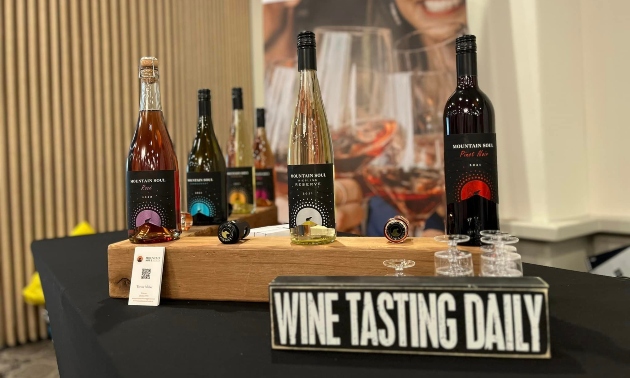 What advice would you give to someone who is interested in starting their own winery or pursuing a career in winemaking?
My advice would be to work with people who have been growing grapes successfully in the area. I truly think the Columbia Valley in the Kootenays is an untapped resource for future vineyards and wineries. It would be wonderful to have a local winery circuit in this valley for all tourism to enjoy.
Is there anything else you would like our readers to know about Mountain Soul Winery?
We want to create a true wine tasting experience for all of our guests who visit us at our winery. A place to come enjoy great local wine against the backdrop of vines and mountains. It is very satisfying to see customers drive up, walk up to our tasting deck and sigh. We know we've hit the mark for them, and have given our customers an experience that enhances the enjoyment of wine.