Craft beer comes to Trail
Trail Beer Refinery is the first craft brewery to open in Trail, B.C.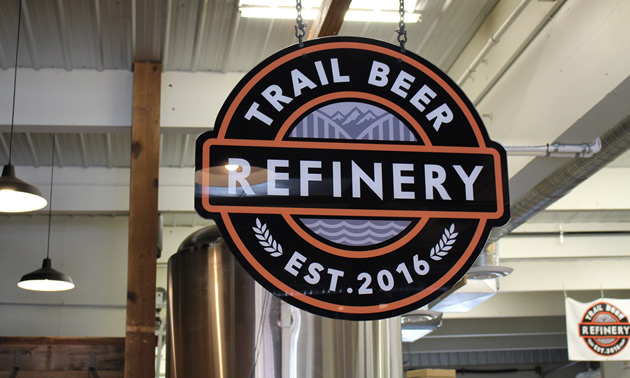 An accountant walks into a bar—no, a brewery—called Trail Beer Refinery, and if that accountant is Mike Konkin of Trail, B.C., he's a very happy man. Excited, exhilarated, exhausted and ecstatic.
Konkin and his 12 partners opened Trail's first craft brewery on March 25 of this year. That unusual partnership says something important about this venture and the city where it's located. It's a cash-backed testimonial to local confidence in the economic stability of the community.
The partners bring a variety of useful skills to the venture along with their investment capital. Skills in business, human resources, construction, social media marketing and an assortment of other fields are on tap from the pool of partners. Expertise with brewing was a lower priority.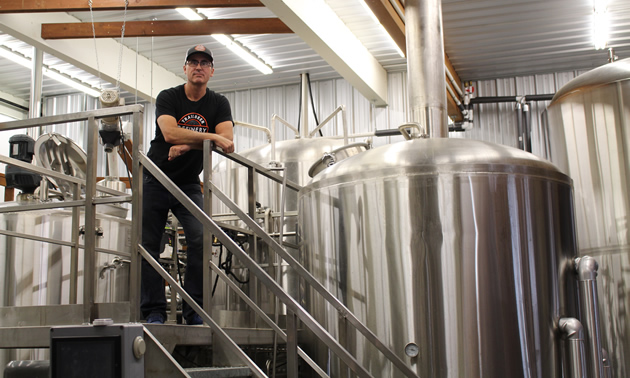 "Most people who open a craft brewery love beer, they're home brewers and they know nothing about business," said Konkin, who teaches business at Selkirk College. "We're the opposite—we have lots of experience in business, but we didn't know much about beer. I knew that we needed a good team, partly because we wanted to go fairly large, which meant a large capital investment."
Since the moment it opened, business has boomed at Trail Beer Refinery. The taproom can comfortably accommodate 75 customers—with more, the service inevitably slows. Chef Julie Eyres produces a selection of excellent, shareable appetizers, sophisticated salads, huge and hearty sandwiches and burgers, pizzas you'll want to savour again and again, and desserts that include Death by Chocolate. It's no wonder the taproom is so busy.
And then there's the beer. Silver City Lager and Trail Ale are the Refinery's flagship beers. Konkin described Silver City Lager as an upscale Budweiser not geared for the craft beer drinker. He said that Trail Ale is a little darker with a bit more of a malty flavour, but still pretty easy drinking.
"We're experimenting with other kinds, too," he said. "Our Hefeweizen was a huge hit, we're working on an IPA, and we've done a Trail Genuine Draft. When our brewmaster has an idea, we try it. Over time, we'll do more experimenting according to what people seem to want."
As a non-beer person who doesn't really "get" the craft beer trend, I asked Konkin if there are enough beer drinkers out there to support the emergence of more craft breweries.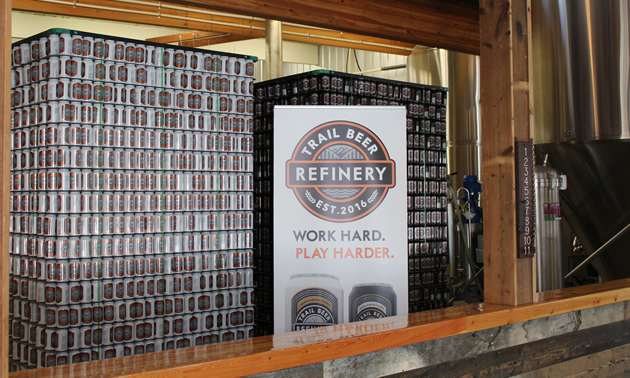 "The number of beer drinkers as a whole is not growing by much, but there's definitely a shift towards craft beer," Konkin said. "I think the big multinational companies are feeling the hit. A hundred years ago, every town had a brewery, then it went to the big multinational breweries, and now it's swinging back. In my mind, Trail Beer Refinery is competing with the big guys, not the small craft breweries. I think there's enough market share for all of the craft breweries to expand and do well.
"When you can sit and have a hamburger or pizza and a glass of beer 10 feet away from where it's been made, and you can see it (happening), the experience is just amazing. We had pretty aggressive visions of where we wanted to go, and we're just blowing those away. It's fast and furious, and we're dead tired, but it's so much fun!"
For people who are not beer drinkers, the Refinery has a few wines available from Columbia Gardens Vineyard & Winery and Soahc Estate Wines, both based in Trail, and a couple of Okanagan wines.
Trail Beer Refinery employs almost 20 people now, and once it hits full production it will be a significant local employer, offering good, full-time day jobs.
"Our primary function is to be a brewery," Konkin said. "The taproom is super important for promoting the brand, but we're a brewery first. We're starting to get into other restaurants and pubs and the local liquor store, and hopefully we'll be available all over the Kootenays soon—we have visions of being all over B.C.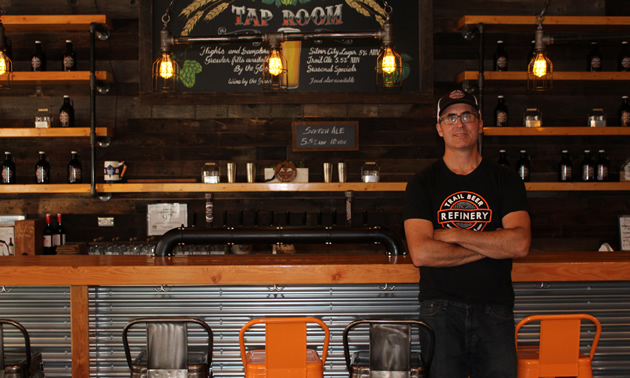 "We want to create a culture around the beer. We want this to be a place that people from the area call their own. When their family and friends come from out of town, we want to be one of the top five places they check out. We're creating a really special place."