Artistic animal lovers open a pet centre in Trail that does it all
The owners of Barks and Recreation pooled their talents to forge a comprehensive pet service and supply company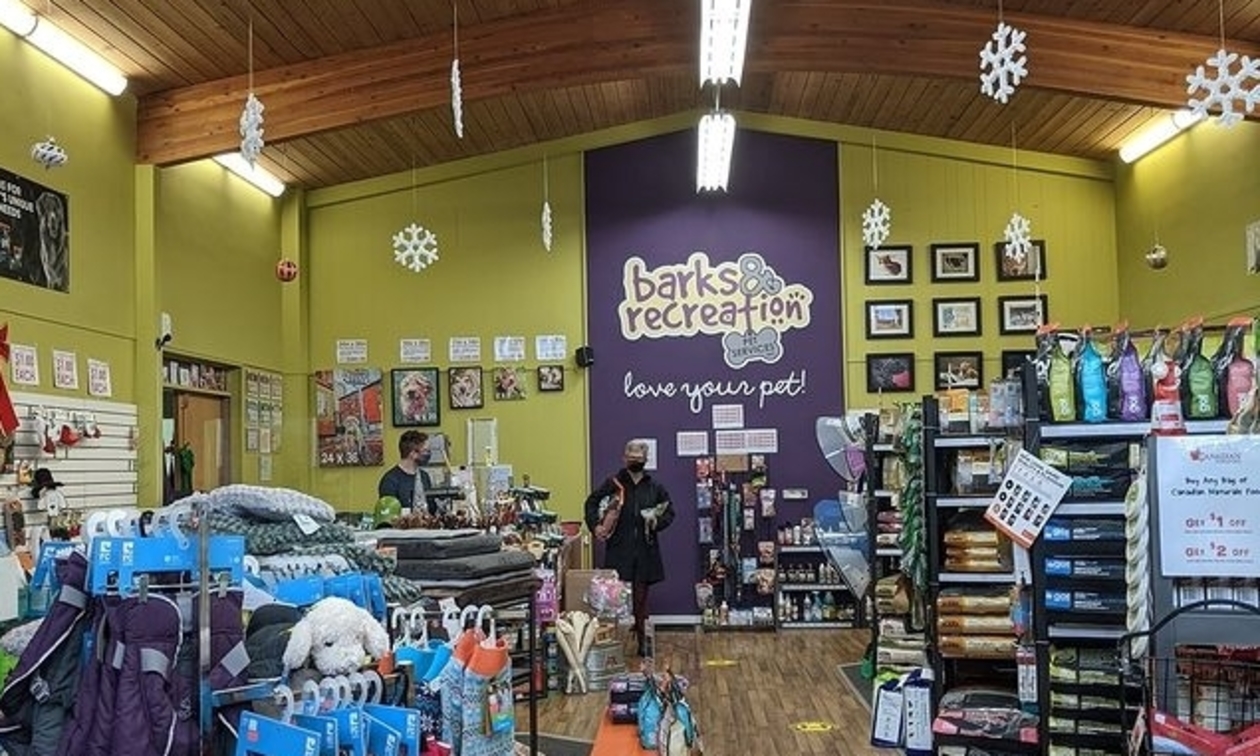 When they opened Barks and Recreation, Sarah and Cameron Dixon found their niche in the community of Trail. The business is more than just a pet supply store. Customers come here for pet grooming, dog training, dog daycare services and even pet portraits created by Cameron.
Sarah is a certified dog behaviour consultant and trainer with more than 20 years of experience in her field. She spent several years training dogs full time in Manhattan, becoming an expert on behaviour issues such as leash reactivity, anxiety and aggression. Sarah has had articles published in books and industry journals, and has taught courses and workshops throughout North America (as well as online). She also has a creative spark, with a degree in fine arts.
Cameron comes to the table with decades of retail experience, a passion for animals and artistic talents to match Sarah's. He assists with the financial aspects of the business and teams up with his partner to work on the company's social media accounts, website development and graphic design.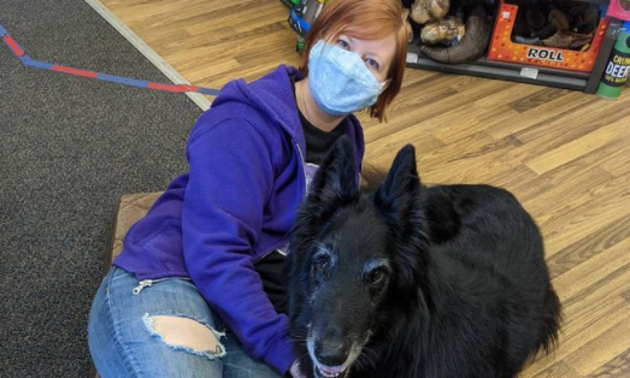 Sarah Dixon has enjoyed working with animals her entire life.
- Photo courtesy Barks and Recreation
Sarah Dixon took the time to chat with us and share a little more about their journey:
How did you meet?
We actually met via an online dating site when we were both in Lethbridge, Alberta, for fine arts post secondary.
When did you develop a passion for working with animals?
We have both always loved animals and grew up with them. I trained my pets growing up (small animals such as birds, dogs and cats) to do tricks and fun things since as long as I can remember. Once I moved out and started living on my own, I began volunteering for animal rescues as a foster home and really enjoyed working with dogs. I also worked at a pet store and really liked it. I had a few cats when we met and got my first personal dog shortly after. I really got into training with that dog and the rest is history.
When we moved back to the Kootenays, I started dog training and we also entered into pet sitting—the business developed from there. I've kind of taken Cam along for the trip, haha.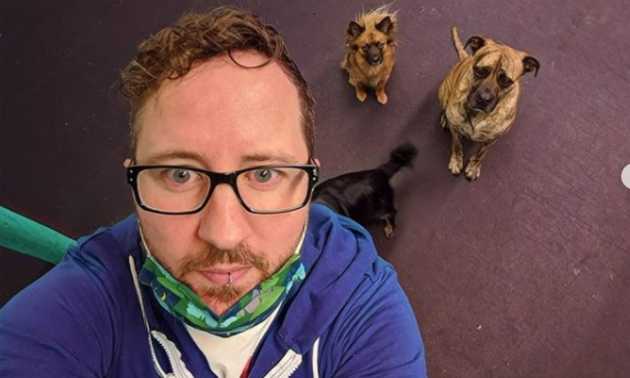 Cameron Dixon combines his love of art and animals by offering pet portraits.
- Photo courtesy Barks and Recreation
Can you tell us a bit about the strengths and skills you each bring to the business?
We are both very creative with fine arts backgrounds, which is really useful when it comes to graphic and web design. We do our own website and all our own graphics for advertising. It also comes in handy for merchandising the items in the shop.
Cam is very organized and good with the financial side of things, having 27-plus years of retail experience. Also, he does amazing pet portraits.
I am a dog behaviour specialist, which means we can offer high-level training and behaviour-modification services and our staff get better training in dog behaviour than a lot of pet service businesses. I've also been working in the pet industry for a long time and have excellent product knowledge. Our business is well known for our dog food knowledge.
What inspired you to live and work in the community of Trail?
I grew up in the Trail area and we always loved visiting here when we lived in Alberta. When we finished university and wanted to move from Alberta, we decided to move back to the West Kootenay. We had wanted to be self employed for a while and saw a gap in the market for Trail in pet service and supplies.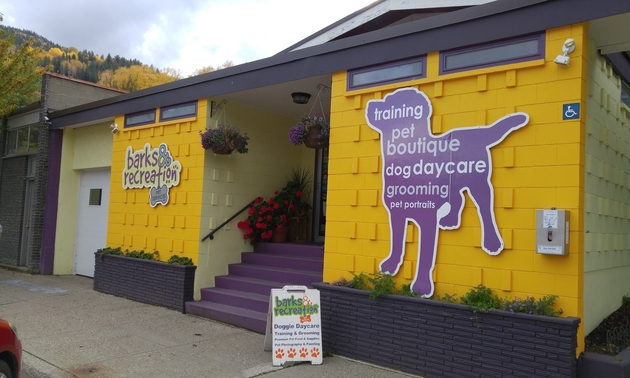 Barks and Recreation has a range of products and services for your four-legged companions.
- Photo courtesy Barks and Recreation
What are your plans for the future of Barks and Recreation?
We are currently working on expanding our space for daycare and training services and adding more dog trainers to our team. We hope to be able to expand our grooming team as well, as our groomer is very in demand. We are always looking to bring in more unique, high-quality products for pet owners in the community. Long-term plans? We would like to purchase some property, offer some dog boarding and expand our daycare and remedial socialization program.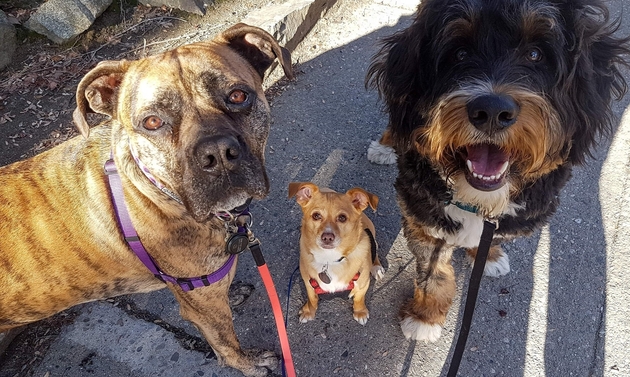 Training your pet can be fun with the help of confident professionals.
- Photo courtesy Barks and Recreation
Is there anything else you'd like people to know about Barks and Recreation?
A lot of people don't realize we have a pet store in addition to the services part of our business. We actually do have a large retail shop with a wide selection of over 2,000 items including high-quality, Canadian-made pet foods and a variety of pet supplies for dogs, cats, small animals and fish. We can also special order most anything by request. All our products are available to view and purchase online via our website as well as within Instagram and Facebook.