All Kootenay Equine Veterinary Service expands its reach
A small veterinary business in Fruitvale aims to treat all creatures, great and small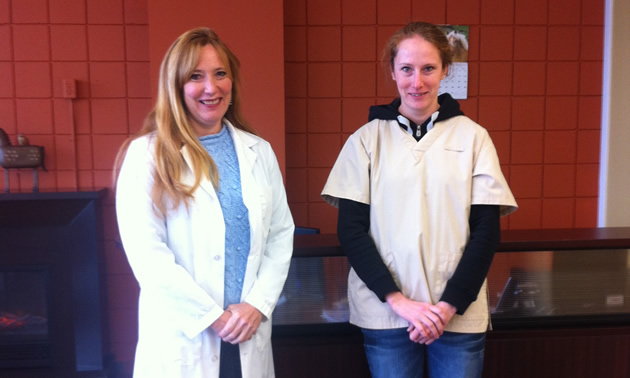 Veterinarian Dr. Colleen Kramer established a small private business several years ago, but a recent surge in the local animal kingdom has encouraged company growth.
All Kootenay Equine Veterinary Service is currently operating through an office in Fruitvale and a mobile unit, and Kramer expects to open a clinic at the beginning of May. The new location will be used to treat animals throughout the entire West Kootenay, but most of her clients come from Fruitvale.
"In this area, most of the practices are primarily small animal practices and there's not a lot of coverage for some of the other species," said Kramer. "Before, when we were just servicing larger animals with a mobile unit, there would be other animals that we would have to take somewhere else. So we're just trying to provide more complete care. The doctors that we have working are experienced with both (large and small animals), and that's not that common either—so I guess we're unique."
All Kootenay Equine Veterinary Service has been in business for 24 years, offering day surgeries and digital X-rays, along with routine animal care.
"We hope to provide some more unique services—we have some alternative therapies that we provide," said Kramer. "In the future, we're hoping to provide some other things that are currently not being offered (here), so we won't be overlapping what (others) do."
For more information call, 250-367-0121 or email the office.