A chat with Trail's mayor
Mike Martin, the new mayor of Trail, B.C., talks about anticipated challenges and goals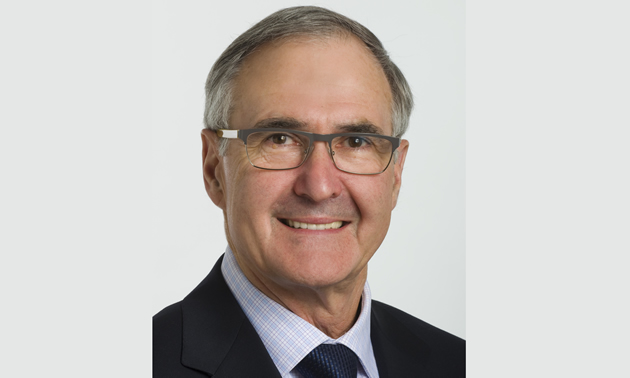 Trail, B.C.'s previous mayor, Dieter Bogs, had held office for longer than any mayor in its history but had decided not to run for re-election in November of 2014. Retired from a 40-year career working at Teck's Trail operations, Mike Martin entered the race along with three other candidates. Voters liked his focus on economic development and his vision for the community. Here, he talks with Kootenay Business about his plans to serve Trail as its new mayor.
What was your motivation for running for the office of mayor?
I really had no intention of running for civic office after I retired from Teck, but I got very deeply involved in two committees in particular, both of which I chaired. One of them was a Downtown Opportunities and Action committee, which was a select committee of Trail council, and the second one was a volunteer organization working on economic development across the whole region—the Lower Columbia Community Development Team Society. With these two groups, I was spending considerable time every week working to advance initiatives. It made me realize that if I was in a role with possibly greater influence, I may be able to have more impact on the community and see what I could do to help advance what I see as the No. 1 issue facing our community, which is economic development. So that's really the background as to why I decided to run. I can say that I have no political aspirations. My wife and I chose to stay in Trail after we both retired and the reason for staying was to see what we could do to help to return some of the great lifestyle that we've enjoyed here.
What do you think will be your biggest personal challenge in the first six months?
I think the biggest challenge we face is really coming together as a region and resolving some of the regional matters—the key one being recreation. This has become very divisive across our region, and I really believe there is a solution. It's just a matter of sitting down with my respective counterparts to work through it. I've already had some very constructive dialogue with the mayors from Fruitvale through to Rossland, so I'm encouraged that we are all looking for the same solution—it's just a matter of finding how we can get there.
What is your character trait that you think will be most valuable to you as mayor?
In my career, and when I held more senior roles with Teck, it was the fact that I listen well and I treat people with respect. I have been able to bring multiple stakeholders to the table and resolve matters. I think that's part of the strength that I bring, besides my very strong business background and the fact that I've operated in an area where there are always expectations and accountability.
What goal are you most looking forward to working on?
As I mentioned earlier, the No. 1 challenge for our community is economic development, and I believe that is our No.1 goal. A wonderful foundation has been created for us in that we are demonstrating to the outside world that we have faith in ourselves and we're prepared to invest in ourselves. What I mean by that is we have just seen two referendums pass the construction of a pipe pedestrian bridge and also got the approval to advance the Riverfront Centre, which will house the library and museum. These are all wonderful additions to the community but, again, they will demonstrate that we are prepared to invest in ourselves. I think this will really help us as we engage local stakeholders and outside investors.
The key area that we want to work on is the Esplanade along the river. I see this as a huge opportunity for Trail in the development of some housing, some retail shops, a restaurant right on the river and possibly even a boutique hotel. So there's a lot of work to do, but I think we're starting to create the foundation, and I really look forward to seeing that advanced as part of the economic initiative.
What's your go-to leisure activity?
It's a combination of things, but in the wintertime my wife and I have actively taken up cross-country skiing. We're also heavily involved in biking. My wife has both a road bike and a mountain bike, and I've got a mountain bike. We also really do enjoy all the water activities that we have here. We're very much into boating.