Three outdoor tourism businesses leads to adventure for this Columbia Valley entrepreneur
Patrick Tolchard has built a meaningful life alongside his outdoor tourism businesses in the Columbia Valley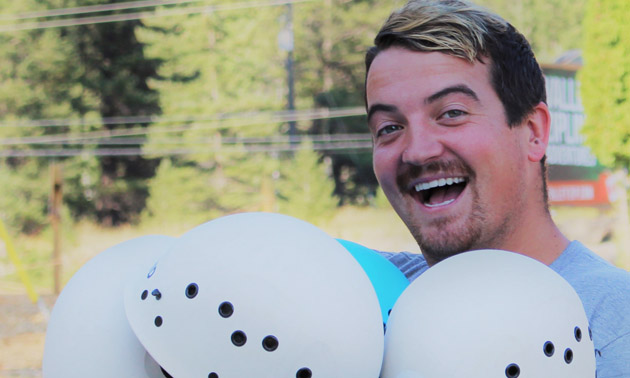 For Patrick Tolchard, the Columbia Valley is home. It's a place he's chosen intentionally—somewhere that he came to that brought together his interests and aspirations.
Originally from the Vancouver area, Tolchard has an innate appreciation for the mountains and the water. He grew up skiing every winter and hiking every summer with his dad. As he grew into adulthood his passion for the outdoors only grew.
"I was working at ski resorts when I was younger. I wanted to continue to work in the outdoor industry, but maybe make a little bit more than fifteen dollars an hour," he said with a laugh.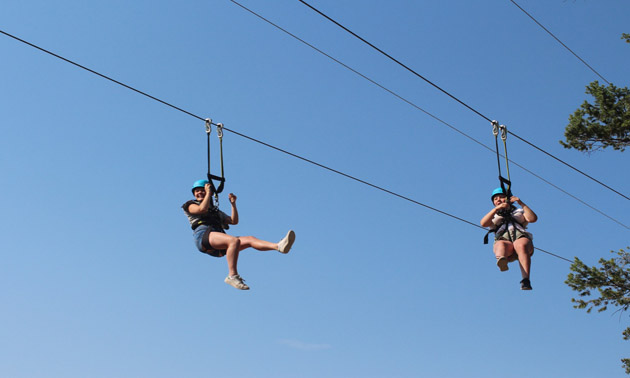 Turning goals into reality
Realizing that pursuing education was his next step, Tolchard enrolled in a bachelor of science degree in ecotourism and outdoor leadership in Calgary, which introduced him to other adventure experiences such as rock climbing and white water rafting. It was during the program that he first explored the Columbia Valley on field trips to the Bugaboos and avalanche safety training at Panorama.
He fell in love with the smaller feel of the communities and the majesty of the location.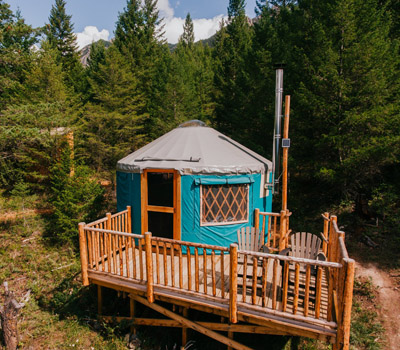 "I like the destination because it's not like Banff or Jasper where it's so heavy with tourism," said Tolchard. "We're a little bit more secluded, but we still have all of the same offerings. I've got over 27 tourism activities that I resell out of my store. There's something for everyone whether you're looking for extreme adventure or you're just looking for a nice relaxing afternoon sitting in a canoe."
Making the move
After completing his degree, Tolchard was living in Calgary and driving to the mountains every day for work. When they had the opportunity to relocate, Tolchard and his partner made the move to the Kootenays in 2014.
The program that Tolchard graduated from was geared for students to become entrepreneurs. In 2017, Tolchard teamed up with his former classmate, Krista Berg, to open their first business together. In 2017, Valley Zipline Adventures started operation.
It was in business ownership within the outdoor adventure industry that Tolchard really found his stride. Today he still owns the zipline park as well as Scootin' Kootenay Tours, also with Berg. In 2021 he opened his third company, Kootenay Adventure Collective—a place to book all manner of outdoor activities in one stop.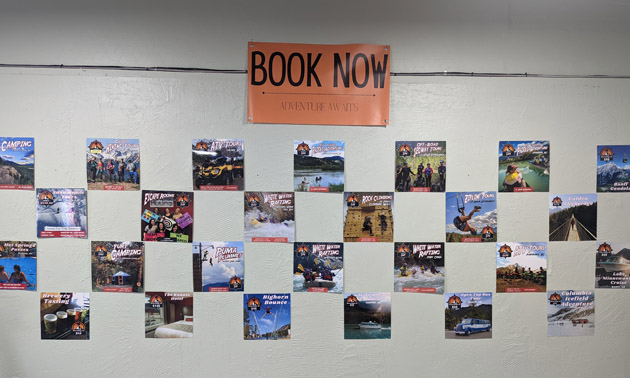 A people forward philosophy
"One of the reasons I went into business was because I was tired of being treated like a number at other businesses," said Tolchard. "I wanted to, yes, do something for me, but I also wanted to create a work environment that was fun and a learning space for our employees—employees that would want to come back year after year, which is why my retention rates are so high."
Tolchard now employs twenty-six people, and would like to hire more—facing the same challenge that many business owners are in this economic environment. But after several years and awards in the outdoor adventure space, Tolchard has learned a few things about running outdoor experience companies. He started the business with a focus on people, and collaborating with others remains an important part of his philosophy.
"My biggest word of advice, I guess, is to ask around, talk to people, learn the area," said Tolchard. "The one thing I really like about this valley is everyone really likes to work together. By doing that you help each other out. You create these win-win situations. I think that's really important in a small community—we need to work together."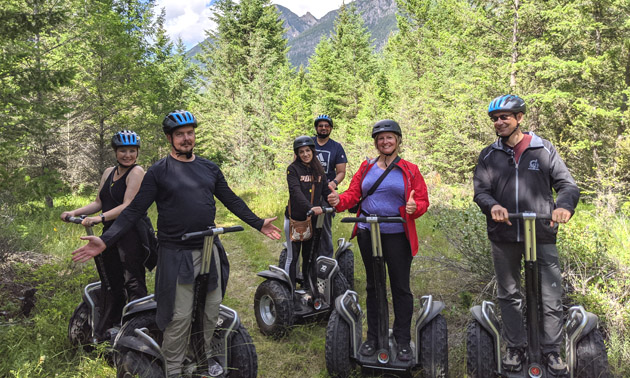 Moving forward, giving back
As he moves into the future, one of Tolchard's biggest goals is to give back through philanthropy. He is grateful for the help he experienced moving into outdoor adventure entrepreneurship—and he's excited to get to a place where he can mentor others.
Recently, Tolchard has become involved in an educational program for elementary age children. Through Junior Achievement of British Columbia (JABC), he volunteers to teach business and financial literacy in local classrooms. Engaging with young students, hearing their ideas, and teaching skills like business planning are a wonderful step towards his long-term goals of giving back to his community.
Growth, drive, and the joy of it
While the rest of us were making Dalgona coffee and solving Wordles these past several years, Tolchard was launching a startup, taking a diploma in digital marketing, volunteering in his community, and running his other businesses. It's a good thing he likes to keep busy and loves the fast pace and changing nature of his day-to-day job.
"When I set my mind on something I want to do it," he said. "I want to do it and I want to do it right. If I'm offered an opportunity and I don't think I can make it happen or give it 110%, then I'm not going to touch it.
"I'm happy to do what I'm doing and I'm excited to keep doing it and looking forward to the future."