New era for Tourism Rossland
His social media expertise made Andras Lukacs a good candidate for the position of executive director of Tourism Rossland.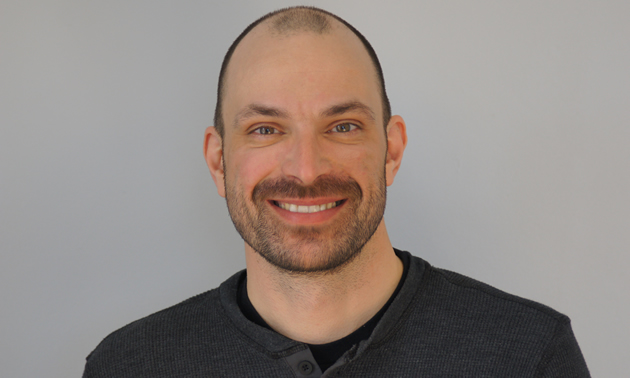 In March 2017, the board of Tourism Rossland, B.C., hired Andras Lukacs (Andrash Loo-katch) to replace its veteran executive director, Deanne Steven. How did this Hungarian-born track runner, educated in the United States on an athletic scholarship, end up as executive director of tourism for Rossland, via nine years in Yellowknife? Simple: along with an impressive education and technical skills, he has a Canadian wife.
Lukacs met his future wife, Kim, while he was attending university in Detroit, before acquiring his PhD in sociology at Loyola University in Chicago. His primary focus was new media, communications and generational networks, and though he was fully immersed in his academic life—writing and publishing articles, editing books and teaching—he was not completely invested in that option as a lifelong choice.
When the couple decided to give Canada a try for a year, they moved to Yellowknife, Northwest Territories. Lukacs found work with the government of the Northwest Territories in the Department of Industry, Tourism and Investment, Division of Tourism and Parks. It was a good opportunity for him to use his research, academic and sociology skills in a more results-oriented and policy-driven environment. And one year became nine.
While continuing his government job and working with a number of provincial and territorial projects and working groups, Lukacs was also a board member with the Canadian Travel Tourism Research Association. Into this busy and interesting mix, the Rossland opportunity presented itself in early 2017, and Lukacs and his wife decided to make a big change.
"We truly love Rossland," Lukacs said. "My wife is a teacher, and she and our kids actually just came down here on July 1, so we're still in the honeymoon phase, discovering the area, pinching ourselves that we actually live here. For us, as true northerners, it's really hot right now, but we'll get used to it."
Picking up the reins
Deanne Steven is a hard act to follow.
"Those have been pretty big shoes to fill, obviously," said Lukacs. "I didn't have to come in and put out fires, because Deanne left everything running smoothly. Coming in, there's a pretty steep learning curve for me. She was able to build relationships over the 10 years she was in this office, and I don't have those yet. So everything takes me longer than it should, and I just really want to be patient.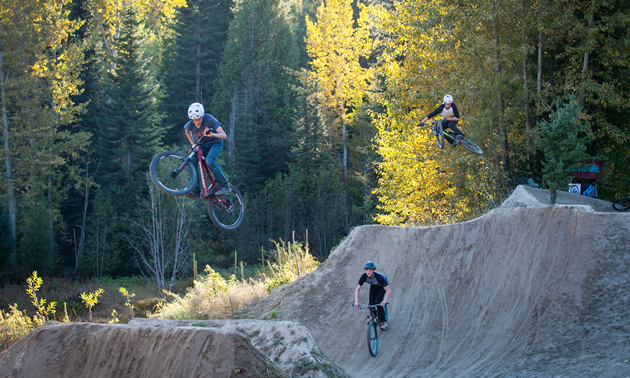 "I'm trying to not make decisions that could have long-lasting impact in the future before I really understand what exactly is happening. While working with academia or the government, you're not necessarily exposed to the day-to-day interactions with small businesses or media or visitors or local stakeholders, so having constant feedback and interaction is an interesting challenge for me. It's great, but it's new for me."
Everything for the visitors
At the moment, Lukacs is focused on more fully understanding the visitor experience: trip planning, which services and amenities visitors most want in Rossland and all aspects of the economic impact of tourism. He is also looking to leverage existing data about past visitors to improve the experience for future visitors.
His skillful use of social media was one of the reasons the board of Tourism Rossland wanted Lukacs for its executive director. Social media is an important tool for attracting visitors, and Tourism Rossland intends to form strategic partnerships with key social media influencers.
"I don't take any credit for this—it's the general progression and trajectory of the organization," Lukacs said. "With the budgets we have, I think that working with social media will give us the best return on investment. We have to balance that with other forms of marketing, but social media will be key to our strategy in the future."
Marketing the region
Through the Lower Columbia Tourism Marketing Project, funded by Community Directed Funds from Columbia Basin Trust, Tourism Rossland works collaboratively with the communities of Fruitvale, Montrose, Trail and Warfield to promote the Lower Columbia region. The project will officially end in December, and the stakeholders are currently exploring ways to continue the collaboration.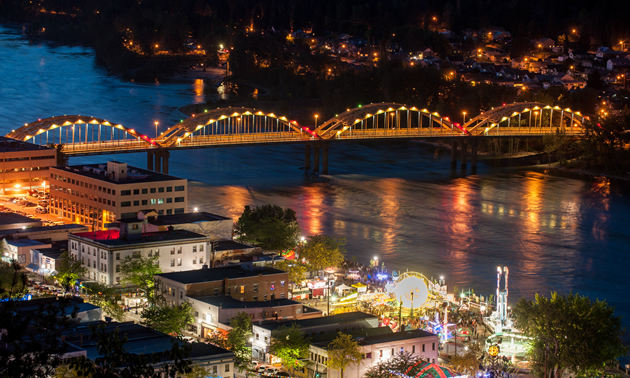 "Tourists and visitors don't much care about municipal or organizational boundaries," said Lukacs. "Wherever there's an interesting experience, they go there. Our strategic goal is to develop into a true four-season destination, and to do that, we need to look beyond Rossland to a more regional approach."
He added that Deanne Steven, the board of directors, other stakeholders, tourism businesses and the City have all been extremely supportive of him during his transition period. "I'm really grateful for that. I'll still be learning for a long time."