Kootenay Park Lodge has been persevering through adversity for nearly a century
"Entrepreneurship isn't easy. We learned to be resilient." — Greg Chatelain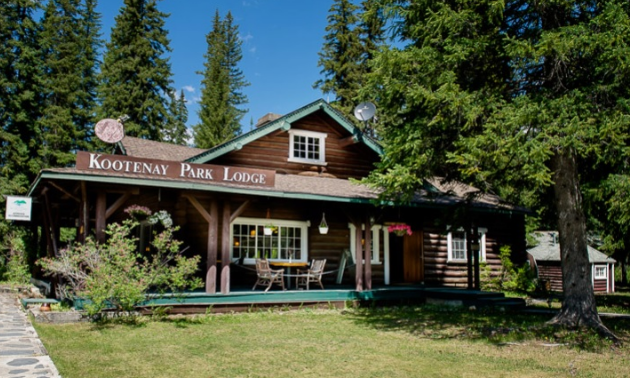 At some point, every small business owner faces adversity. With all the uncertainty going around these days due to COVID-19, business owners in the Kootenays are feeling the effects in one shape or another. In an effort to bolster your resolve and give some encouragement, KootenayBiz caught up with Greg Chatelain, co-owner of Kootenay Park Lodge in Vermilion Crossing.
For the past six years, Greg and his wife Meredith have managed the 97-year-old business. During the last century, Kootenay Park Lodge has survived two world wars and the spanish flu. In more recent memory—since Greg and Meredith took over—the park has been evacuated twice due to wildfires. If searching for inspiration to pull through the uncertain summer of 2020, take heart from a business as resilient as Kootenay Park Lodge.
Why did you purchase Kootenay Park Lodge six years ago?
KPL checked all the boxes for us. The lodge is located in Kootenay National Park and being the only private business was appealing. The lodge is only 45 minutes to attractions such as Banff, Lake Louise and Radium Hot Springs. This was very important when making our decision to purchase. We both come from a renovation background and also saw the potential with the lodge. The customer base is from both the Columbia and Bow Valleys. Some have been stopping at the lodge for over 25 years.
What drew you to the area?
This area has a uniqueness to it that's like no other. It's remote, but at the same time on a busy stretch of Highway 93S. The wildlife, mountains and history of the lodge and area make it a special place.
How did the wildfire evacuations impact your business and what did you learn during those experiences?
We learned to be resilient. Entrepreneurship isn't easy.
The wildfires of 2017 and 2018 made for tough summers. Most people don't realize the amount of organization and management needed under those circumstances. We had to evacuate guests and staff safely, secure the property, collect all of our belongings and move our own family to safety. In 2018, we were given 24 hours to be off the property.
Once we were settled, we re-organized ourselves. We made contact with all of our guests and our future reservations. We explained the situation and "most" people were understanding. Luckily, we were fortunate and extended our season to recapture the time we lost during the evacuations.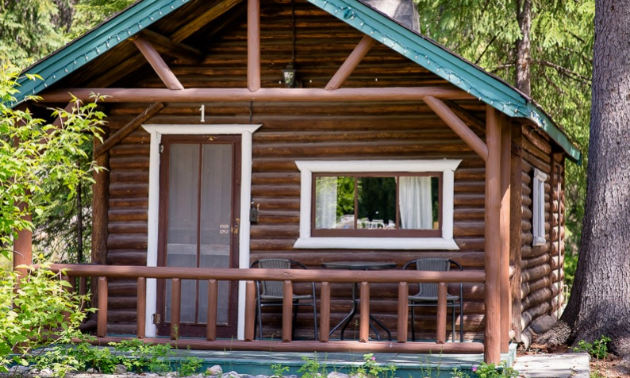 How does Kootenay Park Lodge's 97 years of overcoming adversity—surviving two world wars and the Spanish flu—lend itself to getting through COVID-19?
Kootenay Park Lodge has seen it all—we think and hope. It's been through some very challenging years and is still standing and welcoming guests. The lodge is a symbol of strength and adversity. It needs that same strength and adversity in its owners.
We are confident this resilient business will continue to thrive but need support from local tourism in order for that to happen.
How are you encouraging tourists to stay at Kootenay Park Lodge?
Kootenay Park Lodge is a step back in time. The main lodge, restaurant and cabins are original and still in operation today. We encourage those who are looking to disconnect for a few days and get out into nature to book a stay with us. We have loads of wildlife, amazing mountain views, great food, hiking and cozy cabins.
How do guests adapt to no cell service and no TV? Since you have Wi-Fi, is that mostly what people are interested in having anyway?
Most guests know what they are getting into before they arrive and are pretty excited to disconnect. We really encourage our guests to unplug, go for a hike, read a book, have a campfire, sit outside and enjoy the mountains.
We did put in Wi-Fi a few years ago. Many guests asked for it and just want to send a quick text or check the weather or emails.
What does Kootenay Park Lodge do exceptionally well?
We offer a unique experience. Staying at a historic property like Kootenay Park Lodge is an entirely different experience than a hotel room. We have kept the original charm in many of the cabins and main lodge. Some of our cabins still have river-stone fireplaces.
What is the best part of your job?
Meeting new people every day and showing them around the property. We've had some really nice guests that come back year after year.
Is there anything else you'd like to mention?
Kootenay National Park is 100 years old this year! Experience the Kootenays and stop in for a visit.