An untapped wilderness awaits
See Fernie in a way you never thought possible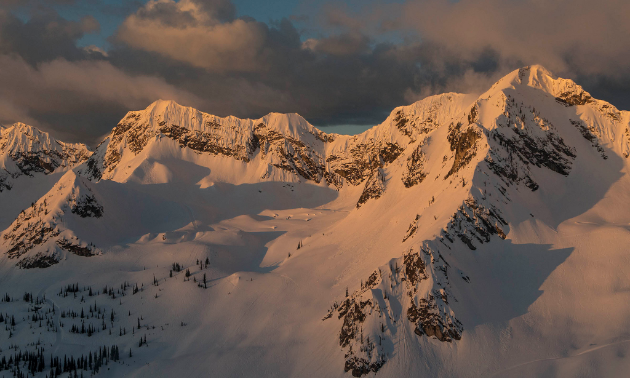 The great unknown. People can't see it because it's out of reach—unless you strap a souped-up video camera on a helicopter and thrust the footage in their faces. That's exactly what Island Lake Resort and Tourism Fernie have teamed up to do.
For the past two years Mike McPhee, director of sales and marketing for Island Lake Resort, has been spearheading two video productions—one for Tourism Fernie and one for Island Lake Resort. McPhee has had success in the past with TV syndication and wanted to create something special and unique with these videos. "When producing something for TV, it can't just be skiing with music," McPhee said, "so we tried to come up with engaging stories."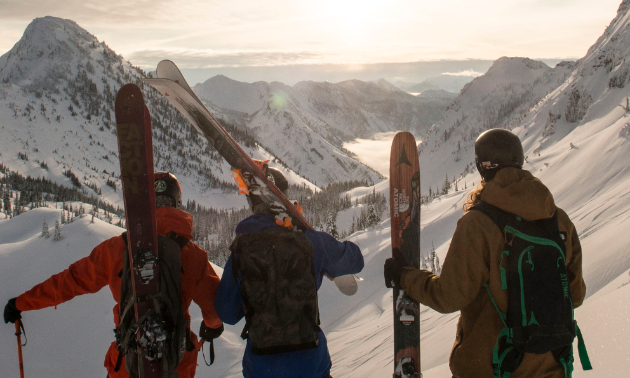 Winter of our Content is a story about weather—where it comes from—and explains the sensation of powder skiing. "It delves into inspiration—being inspired by the mountains and athletes that push their limits," said McPhee. "We hosted some of the top athletes in the world and are lucky to have filmed great shots of them."
For Ascent to Powder, the crew focused on showcasing the unique character—and characters—of Fernie. "Fernie is an extraordinary little mountain town," he said. "We tried to capture that."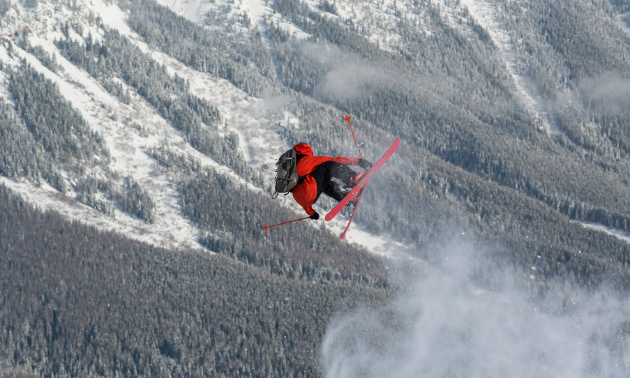 Filming some of the spectacular shots was possible thanks to a Gyro-Stylized Systems heli-mounted camera. "This Hollywood-style piece of equipment captured a lot of the big aerial shots, which added a high level of production value," McPhee said. The footage throughout is remarkable—blending the beauty of the wilderness with the amped-up exploits of skilled skiers.
"Creating compelling, entertaining and inspiring content is now a prime method to getting connected to and resonating with consumers," said McPhee. "Storytelling and high- quality production values are now two of the most important aspects of marketing."
Click the links to watch Winter of our Content and Ascent to Powder.