What's new with KAST? Round one winner of the Kootenay Pitch Competition and a tech survey
Regional entrepreneurs compete head-to-head in KAST's Kootenay Pitch Competition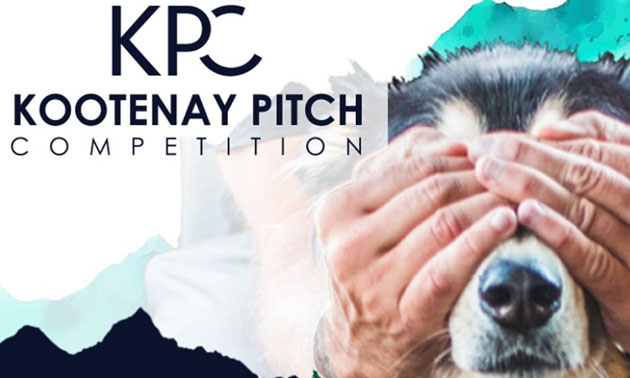 The Nelson-based Kootenay Association for Science & Technology (KAST) continues to encourage entrepreneurship and creativity in the region. Here are two of their latest projects.
The first-ever Kootenay Pitch Competition
The first round of the virtual Kootenay Pitch Competition was recently held on November 12, with hopeful entrepreneurs battling head-to-head in an effort to secure a spot in the grand finale pitch event in April 2021. Round one of the event was live-streamed via KAST's Facebook page and YouTube, enabling people from across the province and beyond to cheer on the competitors. The first three entrepreneurs competing were:
Cam Shute, founder of Dark Horse Innovations, a product development consultancy. The company is focused on developing high-performance sustainable products for the outdoor industry.
Myles Peterson, a recent high school graduate and founder of Terracore Plastic Company. Using chemical processes, the company recycles plastic waste. The business is currently selling merchandise in order to raise funds to open a processing facility in the Kootenay region.
Sami Majadla, CEO and one of the founding members of CertiCraft. The aim of the company is to see craft cannabis communities around Canada (and especially in the Kootenays) thrive by reducing the barriers to success that growers often face.
Congratulations to Sam Majadla from CertiCraft, winner of the first pitch event. Two more pitch events will be held in January and March 2021. Along with the first round winner, the other two contenders will compete to be crowned the champion at the Grand Finale pitch event in April. Up for grabs (other than bragging rights) is cash, a KAST membership, one-on-one mentorship with industry experts and paid expenses to the New Ventures BC Competition in 2021.
Are you a Kootenay-area resident with an innovative product or service in development? Applications are now open for the second round of the Kootenay Pitch Competition, with applications due on December 14, 2020.
Kootenay Tech Sector Survey
In an effort to understand the economy in the Columbia Basin-Boundary region, and specifically of the technology sector in the region, KAST has partnered with Selkirk College researchers to conduct a survey. Data from this study will help create regional initiatives and strategies that can help support the growth of the technology sector.
Businesses are invited to participate in the online survey—the deadline is March 31, 2021. Survey participants will also have a chance to win either a $400 KAST business membership or a $130 Google Home Device.
The mission of KAST is to encourage a healthy, vibrant and thriving tech community in the Kootenays. By hosting regional programs and services, offering networking opportunities, and sponsoring events and partnerships, KAST helps to support and connect people and technology businesses together.