3D concrete printing will disrupt the construction industry, says owner of TAM
Twente Additive Manufacturing in Nelson has taken 3D printing to new heights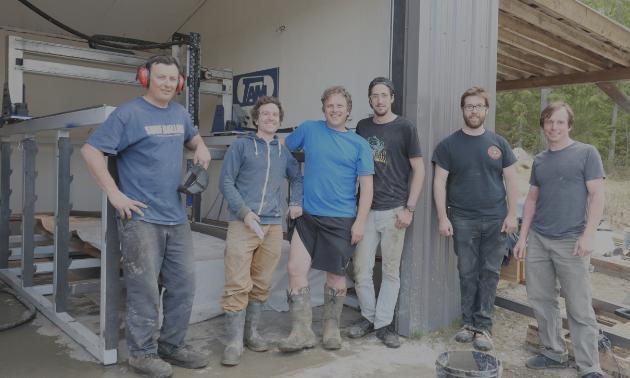 The Kootenays seem to attract the most creative kinds of minds. A collection of inventive individuals, led by president Ian Comishin, have come together in Nelson to create Twente Additive Manufacturing (TAM), a start-up 3D concrete printing company.
"We are a group of friends who have been working in industrial automation for most of our careers," said Comishin. "We each have had a chance to revolutionize manufacturing techniques within some very specific industries by applying CNC (Computer Numerical Control) or robotic technologies. We wanted to build a business for ourselves where we get to hang with each other at work every day."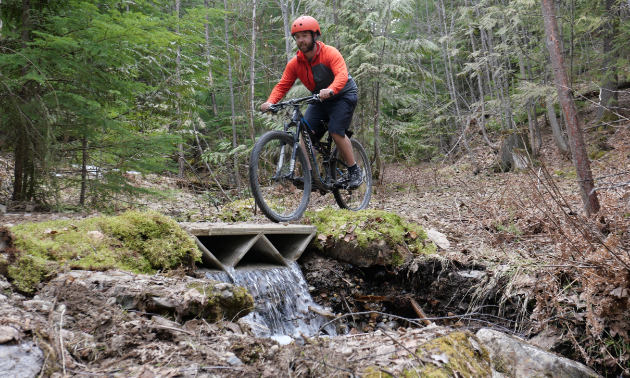 As far as the name goes, it's not a typo. Twente is the region of the Netherlands where the group formed, and Additive Manufacturing is the technical term for the new method for producing parts. 3D printing is one example of additive manufacturing.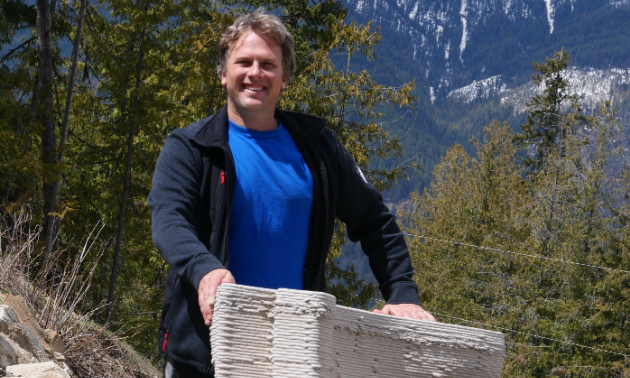 Comishin was born and raised in Kimberley, B.C. After more than two decades spent thousands of kilometres abroad, Comishin couldn't pass up the chance to return to the Kootenays.
"We are a small team with diverse skills and ethnic backgrounds," Comishin said. "We have a global footprint so we can jump into any market that seeks us. This flexibility is our golden goose."
Worldwide renown
In their first year of business, the enterprise managed to build the world's largest nine-axis concrete 3D printer, live-streaming their printing to the Middle East for the Big 5 Dubai International Construction Trade Show.
Watch the Twente Additive Manufacturing Dubai time lapse video here:
"3D Concrete Printing (3DCP) technology will change the future and bring some much-needed innovation to the construction industry," said Comishin. "We saw that the 3D printers for concrete structures could use a lot more advancements so we jumped at this opportunity."
Comishin and the team at Twente Additive Manufacturing are able to build large heavy-duty machines because of their extensive experience in the wind energy industry where they automated the moulds for the world's largest blades.
See how Twente Additive Manufacturing built the most advanced architectural 3D printer to date:
"Making machines big enough to build houses is not a daunting task when considering the sizes we are comfortable working with," Comishin said.
The future of home building
Right now, Comishin says additive manufacturing is somewhere between early adoption and mainstream usage.
"China, the Netherlands and Dubai are way ahead of the rest of the markets—it has had a much slower start in North America," he said. "At the moment, demand is low when you compare it to conventional building techniques. However, the growth has been explosive. Five years ago, there were maybe three printer manufacturers out there. Now there are at least 30. The big driving force will come from the architects themselves who can now imagine far more complicated printable structures that could never be built using conventional building processes."
The power of print
For 2020 and beyond, TAM's main focus in the Kootenays is the Procter project at Kootenay Lake Village (KLV), just outside of Nelson. TAM installed a massive printer on the KLV site which will be running all summer long, printing housing elements and other infrastructure items.
"Revolutionary technology can come from small town B.C.," Comishin said. "Kootenay Lake Village will include 3D printed housing. It's an amazing real estate project unlike anything else."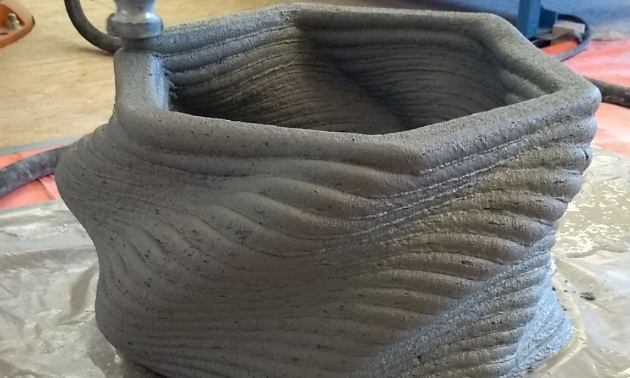 Comishin and the innovators at TAM aren't shy about helping others or showing off the spectacular projects they're working on. They welcome newcomers and facilitate assistance for those who seek it.
"We are a collaborative engineering firm first; we make ourselves available to anyone trying to implement 3D concrete printing into their business. This can be as simple as helping them install a pre-existing printer or as complicated as designing a task-specific printer that doesn't exist anywhere in the market yet.
"We are happy to have anyone in the Kootenays looking to use printed elements in their homes, yards or commercial enterprises to come out to beautiful Procter and take a look at what we are doing."