Nelson-based start-up SMRT1 Technologies launches crowd-investing opportunity
Every day Canadians can invest in a BC-based technology start-up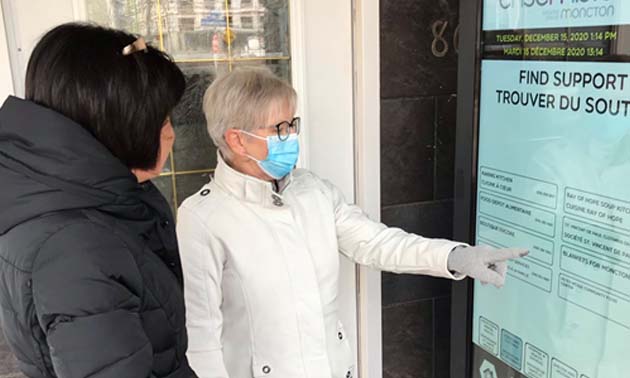 SMRT1 is launching its second crowd-investing campaign on FrontFundr.com on May 27, 2021.
For as little as $1000, everyday Canadians will have one final opportunity to be part of this exciting BC-based technology start-up through this crowd-investing opportunity. SMRT1 Technologies has spent the past 6 months improving our interface and tools, securing new customers and rolling our smart vending PODs.
Brad Pommen, president and founder of SMRT1 Technologies said, ""I started SMRT1 Technologies as a way to offer businesses a way to serve their customers more efficiently, profitably, and consistently. The data collected by our technology gives companies more valuable insight into their operations. With the new business we've brought on in the last year, I'm more excited than ever at how the SMRT1's cloud-connected, engaging vending solutions can help our economy reboot in the months and years to come."
Retail services continue to evolve from traditional brick and mortar to automated self-service anytime, anywhere retail and is projected to exceed $23 billion in the next 2 years. SMRT1 has focused on public health, retail food services, and large-scale enterprise customers. In one year, SMRT1 has converted 5 initial pilot locations into multi-year contracts totaling more than 40 SMRT1 PODs and anticipate continued significant growth. In fact in Q1- 2021 we have already surpassed 2020 revenues.
With labour shortages looming as the economy reboots post-COVID 19, SMRT1 Technologies' smart vending solution is successfully helping companies expand their operations 24/7 and grow without being limited by labour supply or the high costs of extra hiring. SMRT1 Technologies smart vending solutions gives businesses a competitive advantage as the economy enters the "next normal" post-COVID 19 allowing businesses to customize smart vending experiences quickly and easily.
SMRT1's unique smart vending machine controller enables our customers to take control of the vending hardware and integrate with existing software to provide access to a scalable, automated retail solution. It's these customers where SMRT1 has seen rapid growth this past year.
SMRT1's ability to address retail and non-retail markets with smart vending technology that is easier to customize, faster to implement, and more cost-effective gives the company strategic diversity and is why you should consider investing in this exciting venture. We invite you to go to our FrontFundr.com/smrt1 campaign page for more information about SMRT1 Technologies and to invest in us.