Making chores easy: 7 useful, mind-boggling gizmos have arrived
The Jetsons have touched down in Kimberley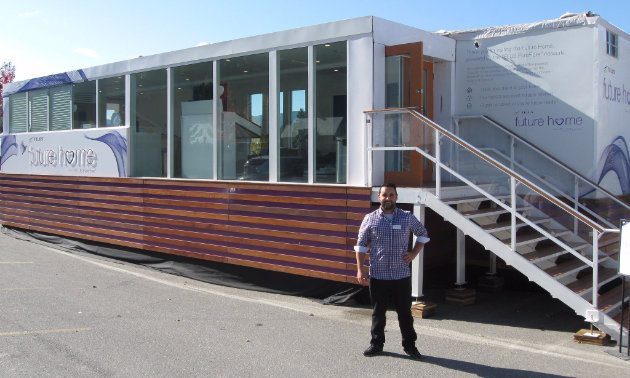 What does the future have in store for us? Will we live in some post-apocalyptic wasteland, or perhaps a high-tech, sci-fi fantasy wonderland? If the Telus Future Home is any indication, we'll soon have our gadgets working for us in ways we never thought possible: facial scanner at the door, a fridge that tells you what to make for supper, and an oven that tells you how to do it. Our lives may become even more convenient in the coming days.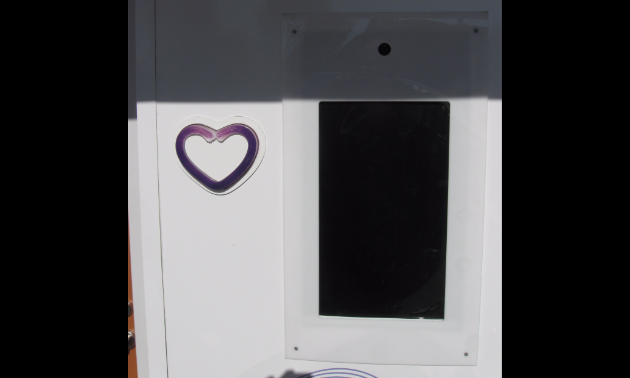 The Telus Future Home is a portable trailer that can be set up in any location big enough to park it. In early October, it spent about a week stationed in the Kimberley Aquatic Centre parking lot. Residents had the opportunity to check out some of the features available to a house equipped with fibre-optic cabling. As you would expect, there were a lot of screens and menus to navigate on a variety of surfaces. Telus brand ambassador Daniel Gonzalez was on location to share some details about what features the Future Home has that customers will want in their homes. "People tell me all the time that this is the Jetsons' home," said Gonzalez. "They really get excited about that. Sometimes people get overwhelmed by technology—it's too futuristic for their liking. They're like 'Oh, this is crazy,' but usually it's a good reaction and people like to see futuristic ideas."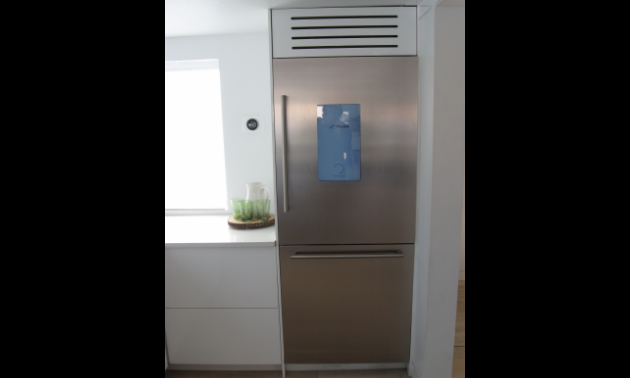 Inside the home is a giant curved TV which is visible from anywhere in the room. On the wall are tall monitors linked together to showcase whatever you wish—for example, an aquarium full of fish that swim from one monitor to the next, or a scene of a beach with waves gently climbing along the shore. A smartphone can control the art, TV, video conferencing-computer, thermostat, and even interact with your pets. "The Petcube allows you to see a live feed of what your pet is doing at all times," said Gonzalez. "Anywhere in the world where you have Wi-Fi; you can check in and see what your pet's doing on your cellphone. You can give it commands with the built-in speaker and microphone. You can play with your cat from anywhere in the world because it has a built-in laser which you can use to shoot at the ground to have it chase after it. No more lonely cat!"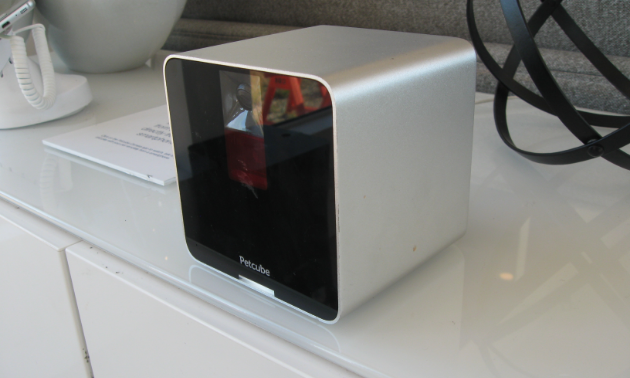 One of the nifty aspects of the Future Home that isn't screen-based is the urban cultivator. It allows you to grow your own herbs hydroponically without the use of pesticides and herbicides. It runs all the watering cycles on its own because it hooks up to the dishwasher. It was started off by two men from Kelowna and featured on CBC's Dragon's Den.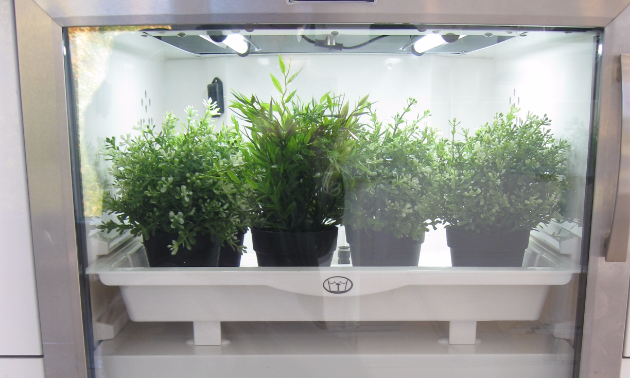 So why is Telus showing off this cool stuff if they aren't even selling these specific products? "The Future Home is a model home that we take from city to city to show people what they could potentially have in their home if they had Telus fibre-optic cabling," Gonzalez said. "The cool thing about fibre-optics is you get a line going directly to your home. You get your own line of Internet that never slows down. You can have multiple TVs streaming Netflix, multiple TVs with gaming systems online. Nothing's going to buffer."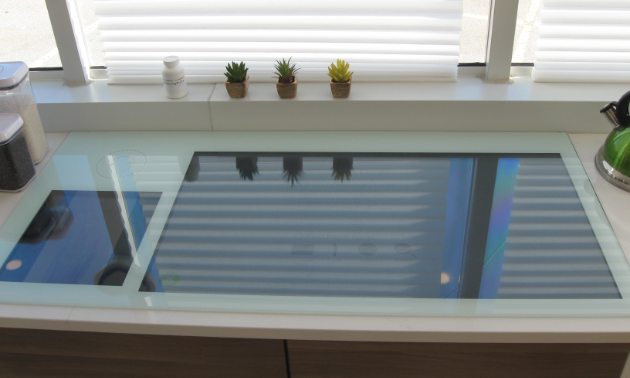 The Future Home has made fewer than a dozen stops through B.C. and Alberta, so why choose Kimberley as a showcase venue? "A lot of money is being invested in Kimberley by Telus for changing hardware," Gonzalez said. "In Kimberley, it's free to get hooked up with fibre-optic. They'll come and run the lines directly into your home. The pricing for the services is the same whether you're on copper or fibre-optics."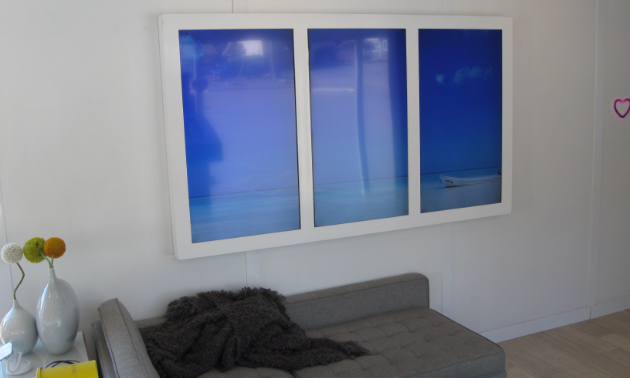 Oftentimes when dissecting futuristic prospects, we think, "That's a ways off yet, maybe in a decade." Telus isn't thinking that far ahead. For them, best-in-tech is just around the corner. "Telus' idea was to take the latest technology and take it one step further," said Gonzalez. "They didn't want to go too futuristic or too crazy. We'll probably see more of this in the next few years. We're not going for the far future home. We're going for the near future home."