Kootenay business leaders need to jump onto the tech bandwidth
5 key takeaways from the 2018 BC Tech Summit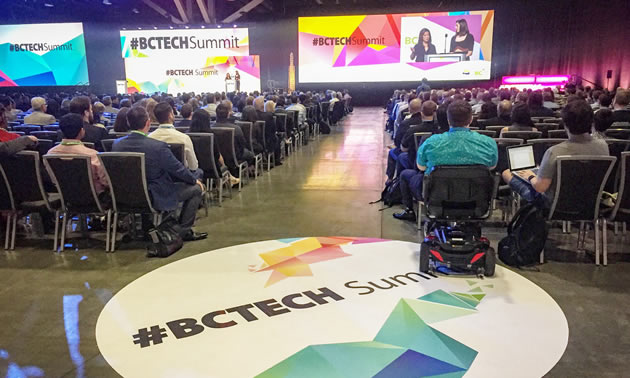 The noise was almost deafening in the private room of the Tap & Barrel in the Vancouver Convention Centre, but it wasn't the restaurant's fault. It was the excited pitch of conversation among Kootenay business leaders.
Metal Tech Alley, a tech incubator, hosted the event so people from their region could network and discuss big ideas from the 2018 BC Tech Summit.
Between sips of beer and mouthfuls of deep-fried sweet potato balls, entrepreneurs dished about how Kootenay businesses can stay ahead of the technology curve. Here are five key messages:
1. "In 2018, every company is a technology company."
So said summit panellist Tiffany Ellis, a digital strategist from Vancouver. Michael Keefer of Cranbrook-based Keefer Ecological Services echoed the sentiment. "We're the un-tech company here," he said. They weren't the only ones though, he hastened to add, and it was a good thing. "You may not be part of the technology sector, but you should be ready to adapt to the latest technologies, and in order to adapt, you should understand how they work and where they may be going."
Keefer's business, for example, has leveraged drones to design wetlands for fish and cariboo.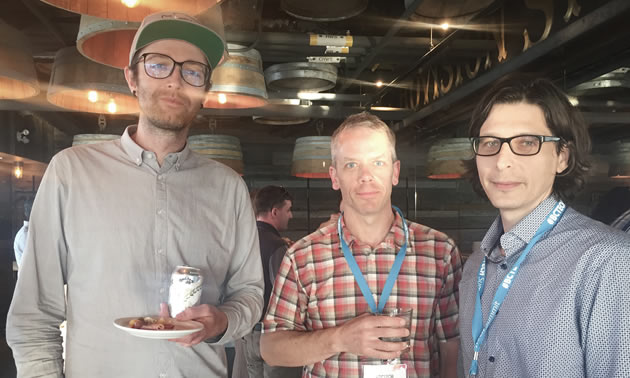 2. Get out of the neighbourhood.
Kootenay businesses are doing a great job of staying current, according to Shane Hainsworth of Nelson Design Collective. For that to continue, though, he said they'll have to look more often for partners outside the region.
"Because a lot of businesses don't realize the investment is out there and they don't recognize that locally, they're limited," he said. "Hit the Lower Mainland and drag that money back into the Kootenays."
He recommended the BC Tech Summit as a place to meet potential investors.
3. Lobby for inclusion in the supercluster.
For Terri MacDonald, innovation chair in rural economic development for B.C.'s Basin region, the concentration of tech investment in the Lower Mainland is a problem as it relates to Canada's Digital Technology Supercluster.
The supercluster is a B.C.-led collaboration of more than 200 organizations intent on boosting innovation.
"This has got to be inclusive, and it's got to reach the rural regions," she said. "We're signed on, but there's no clear indication of where and how we're going to be able to come on board, and it's critical for us. It's critical for our region."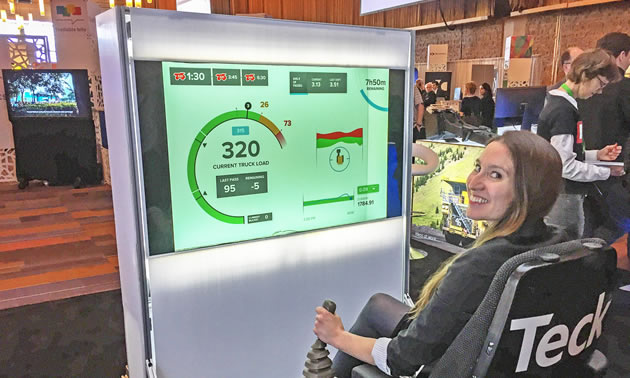 4. Go for passion first.
Rural regions might be excluded from the supercluster for the time being, but they have other advantages. Chief among them? Their people. Anthony SA Alda, chairman of Seattle-based investment firm Arch River Capital, said he loves investing in small-town companies because their founders are often more passionate than city entrepreneurs.
Several speakers at the summit brought up the education system's inability to churn out enough graduates with the expertise needed in the tech sector. Employers are therefore seeking people with enthusiasm, diverse skills and the ability to learn.
Kootenay kids in particular will be well-positioned, according to Terry Van Horn, executive director of Lower Columbia Initiatives for Metal Tech Alley. Young people from the region are generally brought up to live balanced, multi-disciplinary lives, she said, which gives them the flexibility employers want.
For her own business, she said she plans to ensure potential new hires are passionate, have a "rounded perspective," and "can bring more to the table than just one specific expertise."
5. It's all about the data.
Van Horn's other major takeaway from the summit was that it doesn't matter how good your ideas are; if the data don't show customers relate to them, "You need to stop, pivot and come up with a new idea."
Kyle Hamilton, co-founder of birr agency in Fernie, had a similar lightbulb moment. "It circles back to the need for education, and always asking yourself why. Why do I need to know this?"
As Jean-Marc La Flamme of Startup Revelstoke and Seedups Canada put it, "Almost every session was talking about data, data, data, and now finally we all understand its power. It's worth it's weight in gold. It's better than oil."
So what does that mean for your business? Kevin Urbanski, CEO of Fernie-based AI company Rithmik Solutions, offers this answer: "If you've got data, leverage it. It can paint colourful pictures of what's happening and where you should be going. If you aren't yet collecting it yet, start. Storing it is cheap."
Amanda Truscott is the chief communications officer for Rithmik Solutions (http://rithmik.com/), which uses artificial intelligence to help companies unlock the hidden value in their data. She lives and writes in Fernie.