Connectivity is key in the Kootenays
Kootenay businesses can play a role in increasing the region's Internet connectivity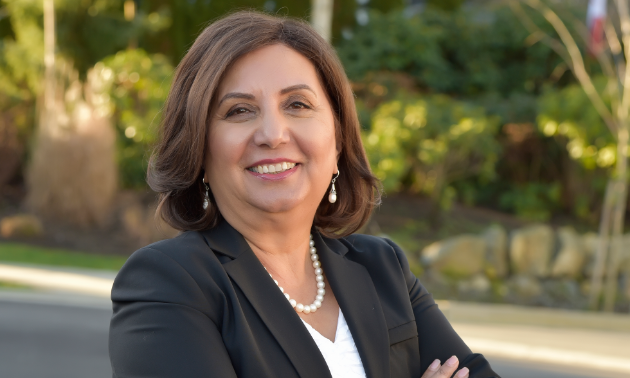 Choo! choo!
For those who know Canada's history, one of the country's most integral pieces of infrastructure has been railroads. Now there's a new digital railroad that's just as critical as the original and it's linking British Columbia's rural and Indigenous communities to the rest of the province. All aboard on the railroad to the future: the Internet!
"Just as the railroad brought goods and services across Canada as the railroad grew, so did the economy and communities," said Jinny Sims, minister of citizens' services. "The same is true of the new digital railroad.
"As we move into the digital economy and look at the 21st century, connectivity is absolutely essential—it's no longer a luxury. There was a time where it was more for playing video games and personal connectivity, but nowadays having high-speed Internet is the foundational key."
Internet influx
The B.C. government has recognized that there is a disconnect in Internet connectivity between urban and rural communities throughout the province and are now dispensing a $50-million grant for Internet projects in rural and Indigenous communities. The Internet initiative aims to add another 200 communities to the 415 that have already been completed or are in the process of being completed over the past few years.
"If we're going to tackle the economic divide that has developed between the rural and urban communities with the downturn in the forestry sector, we have to address the digital divide first," Sims said. "There is no way of having economic parity without having the tools for 21st century commerce."
Besides the infusion of $50 million from the provincial government, a forthcoming announcement from the federal government is going to bolster that amount significantly.
"The federal government is about to announce a $750-million intake," Sims said. "We're hoping to use our $50 million to leverage a lot more than that from the federal government because we share a common goal to improve connectivity for rural and Indigenous communities. Our dollar will be leveraged using those funds from the federal government. Sometimes we're able to leverage 2-to-1 or 3-to-1."
Connecting rural businesses
Isolated businesses throughout the province are eagerly anticipating the upgrade, which will help them stay competitive with well-connected businesses in urban centres.
"I hear from people who want to grow a tourism industry in the north and how difficult it is to do that without having the connectivity," said Sims. "They can't market themselves. They might have high-speed Internet in their immediate area, but if employees don't have it, it's getting harder for them to attract skilled labourers to work because their children want it and they want it. Plus, people who come to visit want to be able to facetime, talk to their friends and family, and do their business, too."
Connecting more than computers
Having connectivity goes beyond simply messaging one person far away. There's a human element that's being met with the Internet initiative.
"This is not just about putting down broadband; it's the impact it's going to have on people's lives," said Sims. "One of the most moving moments for me was when I heard a First Nations elder almost tear up as he said, 'This is going to allow us to bring our children back home.' There are many young kids who want to stay north or go back north. Educational opportunities bring them out here (Lower Mainland) and then lack of opportunities keep them away."
Connecting the Kootenays
The Kootenays are a hodgepodge of rural and urban centres. Internet reliability is excellent in some locations and lacking in others.
"It is very good in some areas," Sims said. "Nelson owns its own fibre. Around Trail, there's very good connectivity because of the industrial base with Metal Tech Alley there. Parts of Rossland are very highly connected. They have started to invest in fibre. But there are large areas where there is very little connectivity—sometimes even 20 kilometres outside of an urban area. When you travel from Creston to Nelson, there's a lot of dead space in between them."
Because the ministry can't choose which areas to focus on, it's up to communities to put forward proposals through the Canadian Radio-television and Telecommunications Commission. Right now, it is unknown which 200 communities will be receiving the upgrade, so now is the time for people to get their homework done and prepare their projects. For Kootenay businesses looking to have a role in the Internet initiative, there are plenty of opportunities.
"We're looking to support businesses in local communities," Sims said. "There are lots of small telecom businesses all over the Kootenays. I've met some of them. They do amazing work. They need to work with the city or the municipality in order to develop a plan.
"We're committed to growing decent-paying jobs all over British Columbia, not just the Lower Mainland."