Transition year for Sparwood
Rising prices for coal fuel optimism in Sparwood, B.C.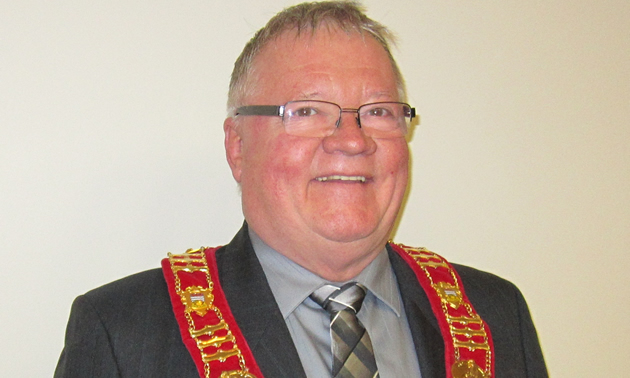 With the District of Sparwood in what Mayor Cal McDougall calls an economic holding pattern, 2016 was relatively uneventful in that community. McDougall is hopeful that, given the rise in coal prices, 2017 will be a transitional year.
McDougall said that the results of Sparwood's 2016 Business Walk indicate that despite the economic slowdown, business owners are optimistic.
"They understand that the economy of a resource-based community is cyclic, and businesses have to ride the wave," McDougall said. "Last year we made sure we didn't lose ground with the projects that were put on hold a couple of years ago, and we're in good shape for when things start to come back."
The District of Sparwood is in continuing discussions with Teck regarding environmental assessment of issues regarding Baldy Ridge—issues that include monitoring and handling dust, noise, vibration and esthetics. McDougall said that the stakeholders are solidifying some of the language in the agreements.
"Other than that," he said, "it's pretty much business as usual. We're enjoying having the Tim Hortons in town—it's inspired a few inquiries from other potential businesses, which is good. The mining contractors were hit hard when coal prices dropped, but pretty well all of them have been hired back, which is a good thing. We're also happy to see the construction of a new, larger shop for Cummins Sales & Service. It's part of the encouraging aspect of our economy right now."