Stepping out of her comfort zone and starting a business in Sparwood
Desiree Markewich found herself reinvented by flowers, and she wants to pay the joy forward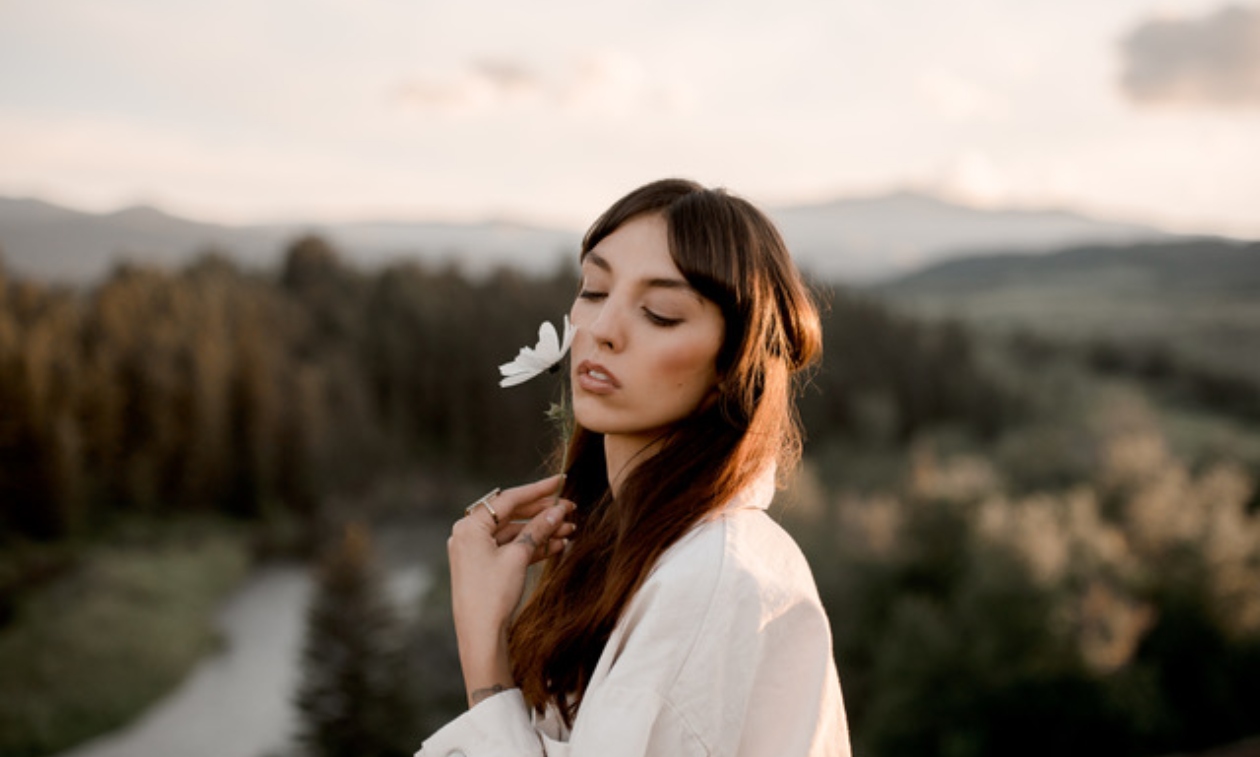 Desiree Markewich has had a longstanding love of gardening, and a personal appreciation for the happiness flowers can bring. Through her Sparwood floral business, Moonlight Flowers, she puts smiles on faces and supports her customers through all their most important occasions.
Recently, Markewich has been delving more into farming her own plants, and she makes the effort to buy from local suppliers whenever possible. Her eco-consciousness and stellar business model have granted her a great deal of success, so we asked her a few questions about the journey: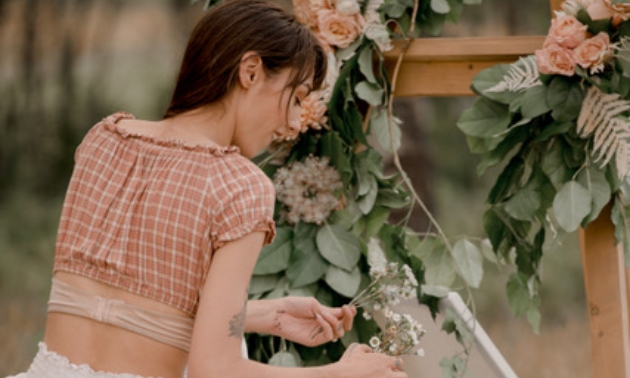 - Photo courtesy Moonlight Flowers
Can you tell me a bit about Moonlight Flowers, and what you offer?
Moonlight Flowers started with my love for plants and flowers and grew into more than I could have dreamed—and we're just getting started! Moonlight offers gifts for yourself and loved ones in the form of plants, fresh and dried flowers, self-care and beauty products, and so much more. During wedding season, I am busy bringing my couples' floral dreams to life and caring for my flower garden. Most of the products I carry are from small, local businesses and I continue to bring in new suppliers regularly. I started my farming my own flowers this year and hope to keep growing that side of the business more next summer.
What inspired you to start the business?
My love of flowers, plants, and gardening. When I first moved to B.C., I lived in Vancouver. I did marketing, pricing, ordering/receiving and web development for a large garden centre. This job came at a time when I was feeling extremely low and lost in life, and truly plants saved me. They brought me so much joy and I just want to bring that joy to others.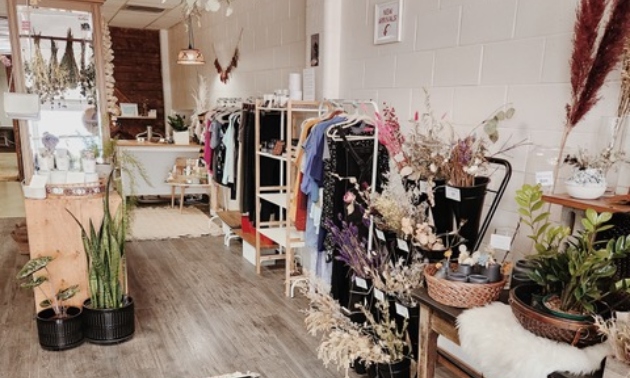 - Photo courtesy Moonlight Flowers
What makes you excited to get out of bed in the morning?
Weddings! I feel a lot of purpose in doing weddings. They are a big moment in my couples' and their loved ones' lives and I want to make it as special as I can.
If you had a superpower, what would it be?
To slow down time. There is never enough and so much I wish to do.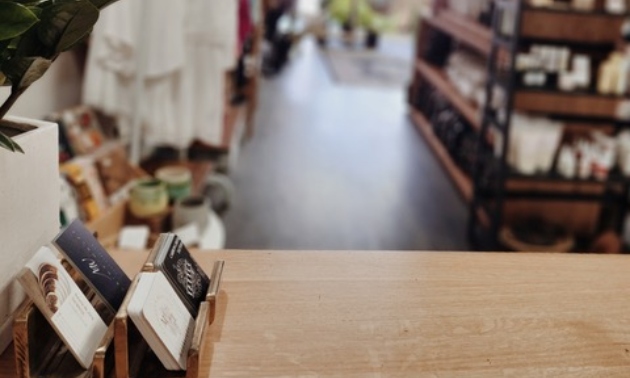 - Photo courtesy Moonlight Flowers
What are your plans for the future of the company?
I want to grow more of my own flowers, and work towards supplying my store and weddings from my own garden. There are so many benefits to doing this: better for the environment, fresher more beautiful flowers, a larger range of availability and the pleasure of watching things you planted and nurtured grow.
What is the biggest obstacle you've overcome so far?
Seven years ago, I made the decision to leave the comfort of my hometown, family and friends in Saskatchewan and move to B.C. I still miss them, but I have had experiences I could not have, had I stayed living in my comfort zone. I am proud to now call B.C. home!
Is there anything else you'd like our readers to know?
It's never too late to start chasing a new dream or plan for your life. Don't be afraid to try something different, you just might find your new passion. I would have never guessed that I would be doing what I am now, but it is so fitting for me, and I can't imagine doing anything else.