Sparwood influencers
The influence of these Sparwood business people is felt far beyond the workplace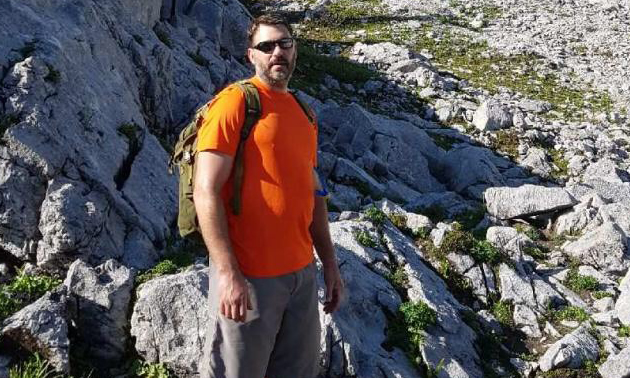 There are business people in Sparwood, B.C., who, through their work and love for the community, are making that community and its individual members richer and stronger.
We have begun a list of those business community members who are having a widespread positive influence, and we invite you to suggest names that we might add to the list as the occasion presents itself. Please email [email protected] with your suggestions.
In late 2018 we added these names:
Steven Droste is the regional manager for the Sparwood-based operations of Komatsu, a Japanese multinational manufacturer of heavy resource, military and industrial equipment. The company employs 100 people at its Sparwood operation and another 16 throughout western and northern B.C.
"My education at West Point really emphasized teamwork as a cornerstone for success," Droste said. "It's not about individual accomplishments, it's about what the team can do, and that's something that's stuck with me. It's a big part of how I approach pretty much everything."
Droste commends the team for developing a program to raise funds for a school breakfast program. "There was no corporate money in that particular effort," he said. "It's all employee identified and driven."
The company supports a number of other causes as well: the Mining for Miracles campaign supporting B.C.'s Children's Hospital, the Elk Valley Society for Community Living, and sponsorship of the Lilac Terrace expansion.
"We're proud to be part of those worthy causes," Droste said. "We're also proud of the low turnover rate in our workforce, and how stable it is."
Mark Lento, manager of Save-On-Foods in Sparwood, enjoys the community support aspect of his job. "This is a very interesting part of the world," he said. "Developing relationships with our customers is a good part of the job."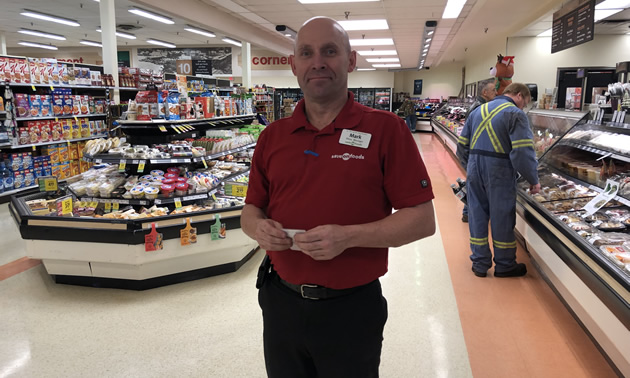 Lento said he doesn't really think of himself as an influencer, but if he is, it's one of the rewards of the job. "When we're helping our local non-profit groups, it makes us feel good," he said. "We support the chamber of commerce, Rotary and Lions Club projects and Sparwood Coal Miner Days."
Because his father was a long-time school principal, Lento especially enjoys helping out with school programs.
"We run a fruit-and-vegetable program for the schools where on a weekly basis we supply fresh produce for their lunch program—and that's not just us, it's a company-wide program," he said
During December, Lento and his team run a special promotion to support the Sparwood food bank. "We support just about any non-profit organization that asks for our help," he said, "and the Food Bank is a big one for Save-On-Foods."
On the list since 2016, and still going strong:
Sarina Beran, a relative newcomer to Sparwood, is a wholehearted supporter of her community. Her education as a pharmacist was supplemented by her lifelong exposure to the power of natural health products through her father, and Beran saw a need in Sparwood for a pharmacy with a natural influence. She opened Remedy's Rx Pharmacy in October 2012.
"I love going to work and trying to help people improve their lives by making changes," Beran said, "not just a temporary diet, but actual lifestyle changes. Helping people with their health is my thing—if it wasn't through the pharmacy, it would be something else that's health-related."
Someday, Beran hopes to be able to spend her time counselling clients and doing recommendations on nutrition, lifestyle and health all day, leaving the dispensing to her staff.
"I get quite a lot of positive feedback from my customers," she said, "and even the local doctors and nurse practitioners are really receptive. I couldn't ask for a better community."
Beran and her husband enjoy Sparwood's active, outdoor lifestyle. She organizes the Sparwood Classic 5K-8K run every year for Coal Miner Days, encouraging people to have fun and incorporate a habit of enjoyable exercise into their lives.
Tracey Brook-Baker, assistant branch manager of the East Kootenay Community Credit Union in Sparwood, said she's surprised and flattered to be thought of as an influencer after just five years in Sparwood.
"I'm involved with the Lions Club and the Food Bank, and formerly helped with the Official Community Plan," she said. "Through the credit union we're involved with Coal Miner Days, the chamber of commerce, fundraising golf tournaments and lots of other events."
In her volunteer activities, Brook-Baker often sees the same people contributing time to support many organizations and events. She said that many of those people are retirees, and she hopes to see the next generation begin to get involved and take over the work.
"Otherwise, a lot of great service groups that have done so much for Sparwood won't be able to keep going," she said. "Giving is powerful, and creates a sense of belonging and pride in what you've accomplished together."
Brook-Baker grew up in a small town in Saskatchewan, and because her mom was involved in volunteering, she got involved too. For a number of years as a young adult she didn't have time to volunteer, but now she's again enjoying the sense of community that volunteering creates.
Joanne Wilton, general manager of the Causeway Bay Hotel in Sparwood, feels honoured to be thought of as an influencer and glad that her work in the community has had that effect. She believes that having the favourable regard of her community is a responsibility as well as an honour.
Wilton has long been involved with organizations that support families in her community, and her special passion is literacy. She served on committees for the Columbia Basin Alliance for Literacy and the Early Childhood Development Committee; she worked to establish the Treehouse Daycare and worked at the Sparwood Public Library for seven years, helping to create programs for children. She also served on the Sparwood District Council for three years.
She is a former district commissioner and area commissioner for Girl Guides of Canada, volunteering with the organization for about 19 years.
"Now, though, I give in a different way," she said. "Through the hotel, I support non-profit organizations and try to create a good work atmosphere for my employees."
Wilton follows the example of her father, who was an active supporter of his family's small maritime community. She believes that all citizens have some responsibility for their community's sustainability.