Sparwood from an economic perspective
Scott Manjak, former mayor of Cranbrook, is enjoying life and a new position in Sparwood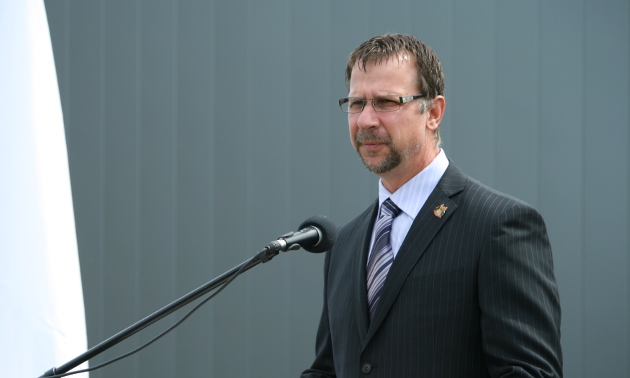 Scott Manjak, known around British Columbia's Kootenay region for his political career in Cranbrook, has taken up residence in Sparwood, where he is enjoying life in the Elk Valley and continuing his career as the business development liaison for the District of Sparwood.
Manjak took up the position in December 2012, and said he is enjoying the new challenge.
"It is very interesting work, and very similar to what I did when I was the mayor of Cranbrook," he said. "Sparwood is on the cusp of some major changes and developments. It is an exciting time to be a part of the District of Sparwood."
From an economic perspective, Manjak added, there are some interesting projects going on.
Plans and projects for the future
"The District of Sparwood is working with some of the major businesses in the community to help facilitate revitalization and expansion of their businesses," said Manjak. "We are also working with Joy Global, a major mine servicing company, (which) will be building a servicing warehouse facility in the area."
Manjak said that the District has been working with Teck for some time to centralize all of that company's administration and office employees in Sparwood.
He said these projects represent a multimillion-dollar investment in the area, which is certainly a big deal for the community.
"The major employer is Teck," said Manjak. "Over the past few years, they have been in the environmental assessment process for a major expansion of their coal-mining operations."
Along with that, Manjak said, Teck has hired from 400 to 500 employees—all this is an opportunity for the District of Sparwood to leverage this investment into the community.
Another attractive aspect
The projects and initiatives in the works for Sparwood make it an attractive place, but the community also benefits from the fact that it lies in a region that is a huge recreational and outdoor playground.
"The Elk Valley offers some real beauty and outdoor recreation," said Manjak. "It is a real outdoor community and people enjoy their camping, hunting, fishing and hiking."
Manjak said that, coming from Cranbrook—where the outdoors is so popular—that is saying something.