Rayco Steel rallies
With increased demand for the Elk Valley's metallurgical coal, mining support services are ramping up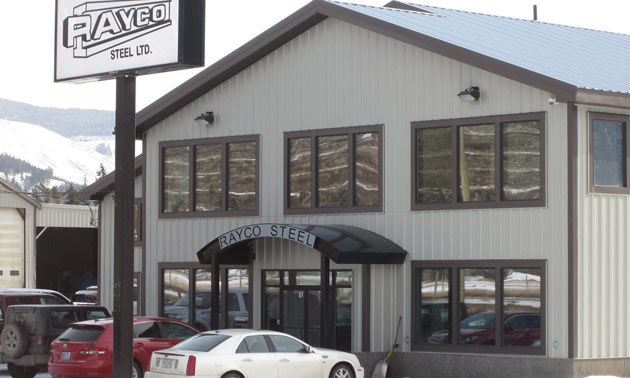 "Financially and economically the last year to year-and-a-half has been a bit of a trial, no question about that," said Brett Ray of Rayco Steel Ltd. in Sparwood, B.C. "We had to lay off at least half of our workforce—about 30 staff. We went to reduced hours and reduced services, but everyone stuck with us, and now we're very busy again. We knew that coal would come back, we just didn't know if we'd be able to hang on long enough to see it. It was pretty stressful."
Rayco Steel opened for business in 1978 and is one of the oldest vendors in southeastern B.C.'s coal-rich Elk Valley. It is owned by Robert and Carol Ray and their son, Brett. The company is an industrial service contractor providing steel fabrication, welding, cranes, millwright services and engineering, primarily for Teck Coal.
Rayco has the advantage of being well established in the Elk Valley, and most of its capital spending is complete. However, when Teck Coal was hit hard earlier in the decade by a drop in the price of metallurgical coal, Rayco took the hit as well.
Since about July 2016, business at Rayco has been picking up. Ray said that the mines couldn't continue to delay their needed maintenance and repairs, so they started calling Rayco in. Then in August and September the price of coal jumped, and the Elk Valley economy rallied.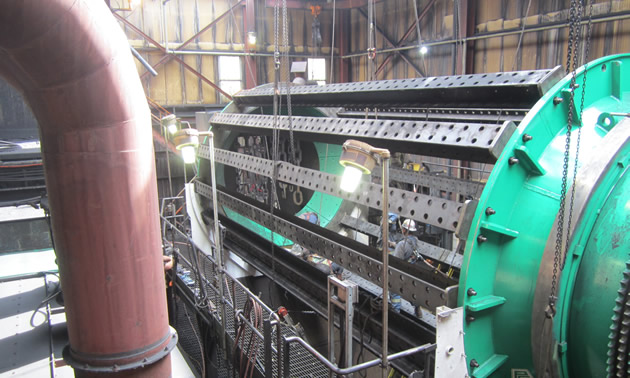 "We're like one big family here," said Ray. "We're a service company and it's nice to have someone to actually serve—it's literally the bread and butter for ourselves and a big portion of our community."
At present Rayco employs about 35 tradespeople and could use more. Ray has gone through his entire list of the staff who were laid off, and everyone who's available has come back.
"Our industry is missing experienced tradespeople in general," Ray said. "There was a generation that didn't consider the trades to be that attractive as a career choice—trades were kind of second class, and everyone was going to be in computers or electronics or the health industry. The dynamics are very different now, though."
Ray himself is a journeyman welder with a diploma in engineering technology. Though he certainly gets his hands dirty sometimes, he said he interferes as little as possible with his trades personnel. He spends a lot of his time researching new opportunities, with the goal of diversifying Rayco's customer base.
According to Ray, the coal industry should recover and operate at a steady and reliable pace. Because of the shortage of skilled tradesmen to service the industry, however, it's unlikely there will be a return to the boom of a few years ago.
"I think that if there are skilled tradesmen out there who are unemployed, they should just enjoy their time off," said Ray. "There are a lot of tradesmen who are going to be retiring, so even if there are job shortages at the moment, that situation won't last. The younger tradespeople who know their stuff and are responsible will be just fine."