McDougall is Sparwood's mayor again
Cal McDougall served three terms as mayor of Sparwood, and after a 10-year hiatus, he's back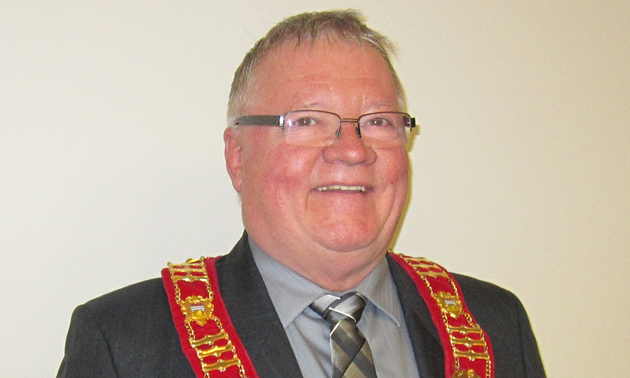 After being in business for himself for 30 years, Cal McDougall went to work for Teck Coal in 2008 as the lands and housing administrator, managing Teck's non-mining property. He plans to retire from his position with Teck in 2015, and decided to stand for election in Sparwood's recent mayoralty race. McDougall shared his thoughts with Kootenay Business about what's ahead for him.
What was your motivation for running for the office of mayor?
I will be retiring from my position at Teck Coal next spring and I've always been interested in where Sparwood is going and what it's doing. I have nine years of experience already as mayor here—1996 to 2005. I wanted to get back into it and contribute to Sparwood's progress. It looks like there will be interesting and challenging times ahead and I wanted to be part of that team.
I want to be involved in the diversification and developments that are being planned. We have a pretty nice community that we want to showcase and sell. We have lots available here for youth and for seniors. We have a nice, clean, well-kept community. Our infrastructure is all in place and it's functioning well, though some of it is getting a bit dated.
What do you think will be the biggest challenge for you in the next six months?
The local economy. The coal industry is cutting back, and coal prices are low. That affects us and we have to make adjustments. It's hard to promote new industry and new business when the local economy is in a wait-and-see mode. We're happy that production at the (Teck Coal) mines is still good and no one is being laid off, but everyone is being cautious.
Is there something specific you're looking forward to?
Working with the new team. Everyone is excited and keen and ready to get to work. It will be interesting to watch and help them learn and grow and get into the groove.
What's the character trait that you think will be most valuable to you as mayor?
I bring leadership to the position and I'll be prioritizing open communication. I promote an open-door policy.
How do you like to spend your free time?
We have property on a lake where we like to spend time, and we enjoy our young grandson—he's almost two and he's getting to be really fun. I golf in summer and I curl in the winter—I enjoy sports. I like to work in the yard, too, and I like to read when I have time.