David Wilks maintains a clean community during his 2nd stint as mayor of Sparwood, B.C.
Whether it is municipal or federal politics, David Wilks seeks what's best for constituents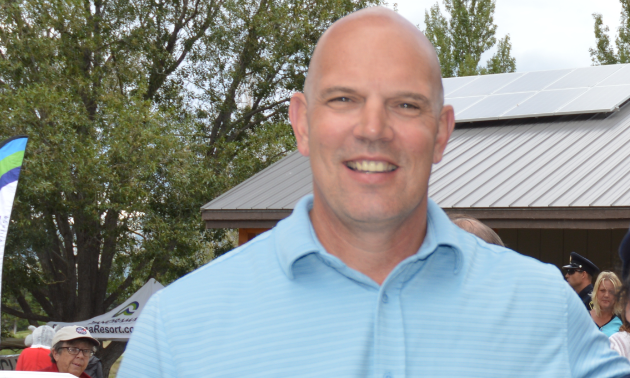 His first job was busboy at a hotel in his hometown of Lethbridge, Alberta. From there, David Wilks moved on to the RCMP, which transferred him and his family to Sparwood in 1995. From 2002 to 2005, Wilks was a Sparwood councillor and from 2005 to 2011, he was mayor. In 2011, Wilks jumped into federal politics and was elected as a Member of Parliament for Kootenay-Columbia until 2015. Since that time, he has returned to local politics in his adopted hometown. Wilks has seen it all and knows exactly where he wants to be: serving Sparwood, B.C., as its mayor.
Here's a summary of our conversation with David Wilks.
Who was a mentor for your career path?
I had three uncles in the RCMP, which was a big influence. I cannot say I had anyone who guided me to political life, but one person whom I respected greatly was Greg Deck, former mayor of Radium Hot Springs and former chair of the RDEK.
How would you describe Sparwood?
Resilient. Since the days of Michel Natal, this community has been able to adapt to whatever is thrown its way. Our community has proven time after time that we can overcome adversity. We believe in ourselves and will always look out for each other.
You've been the mayor of Sparwood in the past. What's different this time around?
There is not much different. We have a great council, which I had in the past, and staff and employees for the district who do an exceptional job.
Since your first time as mayor, you became a Member of Parliament for Kootenay-Columbia. How are national politics different from local politics?
Partisanship. In municipal politics, you work together as a team for the betterment of your community. In federal politics, you do as your party directs you.
How does your previous experience as a Member of Parliament help in your role as mayor?
I know how the federal and provincial systems work. Respect the Ministers but get to know the bureaucrats because they are the ones who make things happen.
What are you currently working on that has you excited?
More recreational opportunities for the community and a new community hall.
Is there anything else you would like to add about your community?
I am very proud of how clean our town is. Residents of Sparwood take pride in keeping their properties well kept. In turn, our town employees work very hard to ensure our public spaces are kept clean and our streets are maintained.