An optimistic community
Sparwood appeals to everyone—from business people to recreation lovers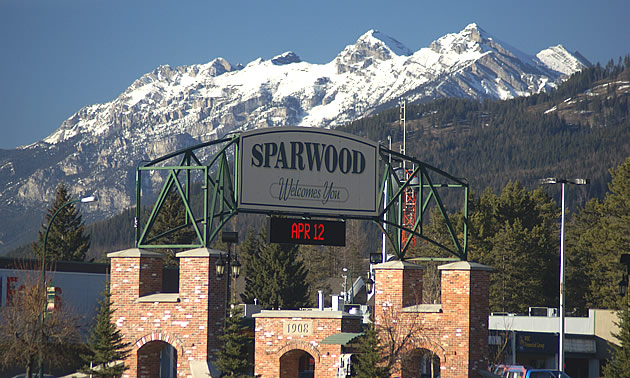 We checked in with some Sparwood entrepreneurs, and they had plenty to tell us about their prideworthy town. Here are some of the comments they shared:
Greenwood Florists: Carolyn Elliott, owner
If someone were visiting you from out of town, what would you do with them to give them a taste of the local lifestyle?
This is a pretty laid-back town, so I don't do much in my spare time. If someone were to visit we'd probably just relax—well, and take them to see the Terex Titan truck, of course. Sparwood is a nice, clean, friendly little town. We were living here for the mine before buying the shop. Since we've done that, I've definitely found the best part of working here has been the people.
Blue Collar B&B: Bobby Hutchinson, owner
What activities would you suggest for your guests to give them a taste of the local lifestyle?
A lot of people who come to stay here are already planning to spend time at the Fernie ski hill, so in the wintertime they're going skiing. In the summertime or the fall, many of my guests are hunters, so they're already directed to something they want to do in the area. If I did have a guest who was looking for an activity, I would suggest fishing or hiking. We also have tours to the coal mines available, which can show an interesting aspect of local life. Personally, I like to spend a lot of time out walking, as well as reading and writing.
What do you like about doing business in your community?
I love that I'm busy all the time. I run a B&B, and my rooms are always full. The coal mines bring in a lot of trades, the companies contract with me for rooms Monday through Friday. Then, on the weekends, I'm generally busy with tourism and visitors. It's nice to have a regular income and a variation of clientele.
Why did you choose this area to start a business?
I moved to Sparwood from Vancouver, but originally I grew up here and my family lives here. I could also see that with Fernie developing there was going to be a huge need for accommodation in Sparwood. It's been a situation like Banff and Jasper. Obviously, I love Sparwood because my family's here, but it's also an exciting community because it's very young. The coal mines are booming, so depressed conditions that may exist in the rest of the country aren't here. There's a sense of optimism that I really like.
Funky's Pizza and Donair: Rick Cardozo, owner
Why did you choose this area to start a business?
I was living in Sparwood working as a machinist millwright and I decided to change occupations because I have a chef's ticket. I opened up a pizza business first, and then I went on to a full-on restaurant. I stay because this is my town. I love my town—that's why I'm here. I do a lot of camping and a lot of fishing. I also really enjoy outdoor photography, and Sparwood is obviously a great place for that.