A changing of the guard in Sparwood's yard
Sparwood's Chamber of Commerce has a new executive director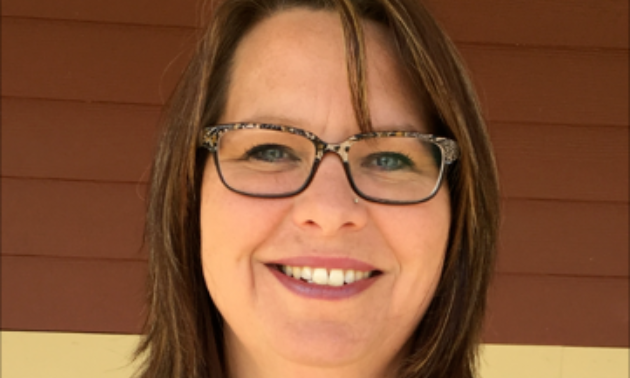 Beverly MacNaughton hails from Northern B.C., but she's right where she belongs tucked into the southeast corner of the province as Sparwood's new Chamber of Commerce executive director.
MacNaughton spent a dozen years in Fort Nelson, B.C., as a bookkeeper, customer service supervisor and consultant for her own business. When she and her immediate family moved to Sparwood to be closer with her extended family, MacNaughton brought with her a skillset and experience that positioned her to fit right in as an administrator for the Sparwood Chamber of Commerce.
With the previous Chamber executive director, Norma McDougall, retiring in April, MacNaughton was groomed to be her replacement because of her familiarity with the businesses, daily running of the visitor centre and chamber events. "The transition was smooth," MacNaughton said. "I had a great mentor for the last three years and learned so much. Norma was a great teacher and she always involved me with the everyday activities and planning. Norma said, 'Bev, you will do great.' She always had confidence in me, which meant the world to me. And I know she is only a phone call away, which helps."
One of MacNaughton's first responsibilities as executive director was hiring her replacement for the vacated administrator position. "Norma and I had a great relationship and we complemented each other," said MacNaughton. "I was hoping to find someone that could continue with that. I am very lucky that I found that person to help me, Amy Levesque. With only having the two of us here year-round, we need to be on the same track and we are. I am very excited for the upcoming years."
One of the skills that's necessary to excel at a people-centric job is to be a people person. "I love to interact with people, businesses and our community," MacNaughton said. "Running the visitor centre is wonderful too. We get to meet and help people from all over the world."
Thanks to interactions within the community, MacNaughton has a finger on the pulse of the goings on within Sparwood. "Our businesses seem to be doing really well," said MacNaughton. "The town is busy. Our community is strong. Teck seems to be doing well and is a huge part of the community with supplying jobs, hiring more employees and supplying contractors with work. That helps our community and our businesses."
On the horizon for Sparwood and the Chamber's new executive director is a new concrete skatepark slated for next spring, which MacNaughton said will be a great asset to the community. To find out more about what's happening in Sparwood, visit the Chamber of Commerce website.