Winderberry Farm—A business that has grown to work for a family
When sisters Lin Egan & Anna Steedman returned home to Windermere, the family business adapted so that everyone had a job to do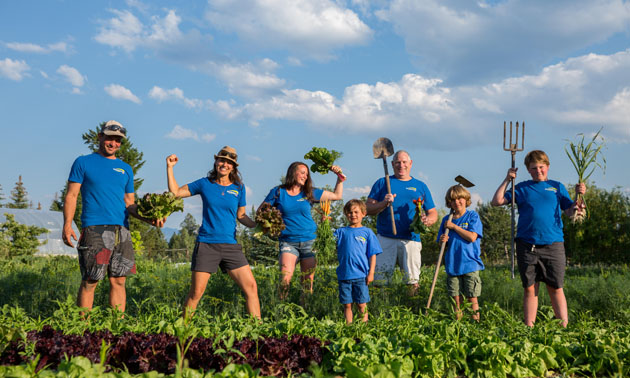 Lin Egan and her sister Anna Steedman grew up in and around their parent's bustling business of Winderberry, a long-running garden centre in Windermere, B.C.
Today they are co-owners, together with their partners. All four work at their own distinct roles in the business that has grown to encompass an organic farm as well as a cafe and catering. Their own sons now play in the greenhouses and fields that make up Winderberry and Edible Acres Farm & Café & Catering.
An unexpected place
Both Egan and Steedman are quick to acknowledge that they did not plan to come back to Winderberry. As young adults, the sisters left to pursue their own destinies.
Egan went to university to study kinesiology, and then moved on to achieve a degree in sustainable agriculture at UBC. In 2008, life landed her back in Windermere.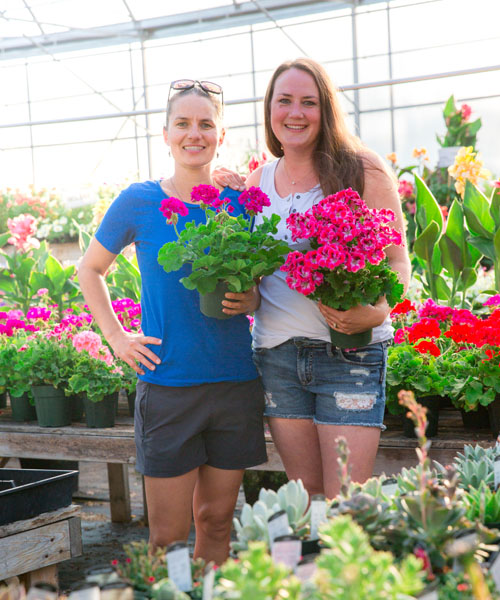 "Still, at that stage, I was planning on sticking mostly to producing food," she said. "But as you do with student loans and things like that, I moved back to help my parents in the business for a few years with my husband. We started introducing the food aspect and so it kind of just morphed into us taking over the business."
Steedman, for her part, studied political science. She had decided to pursue her dream of becoming a vet, and also did a work placement in South Africa.
However, she came back to Windermere where she had a son with Randy MacSteven—a local chef.
"My parents approached us and said, 'we would be willing to build you guys a building if you would like to keep going with the café stuff'," said Steedman. "(We're) very grateful that we had parents put extra effort into making us a place there. The business wasn't big enough at the time to sustain more than one family. We knew that it had to grow in some capacity for us to all be able to have it as our careers."
Growing a business alongside a family
The past fifteen years have been full of growth and adaptation for Winderberry as the garden centre, started in the 1960s, expanded to welcome the sisters and their families back home.
The original greenhouse and nursery are still the core of the business. However, a quick overview shows all the different elements that have been developed or expanded to accommodate the contributions of the second generation.
The direction of this growth was intentional. Winderberry and Edible Acres Farm & Café & Catering can stand as an example of making a business work for a family, rather than the opposite being true.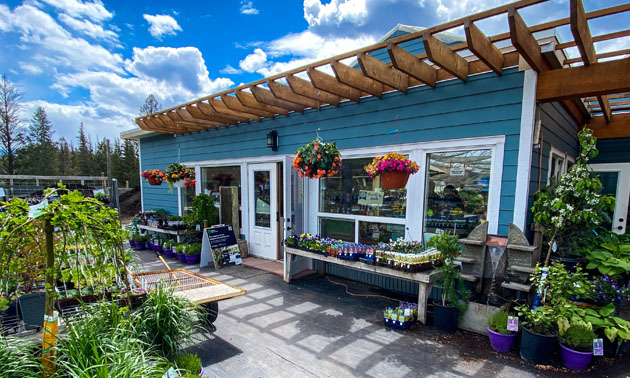 Success now and into the future
Today Lin, Oliver, Anna, and Randy own the business, having bought it from their parents five years ago, and are continuing to move their business forward.
While their roles are established, there are other ways that this company is continuing to experience growth.
Winderberry has begun to host events, with a successful garlic festival taking place in September of 2022. The farm has also hosted field dinners as a fundraiser for local organizations as well as independently.
Another exciting concept is currently in the works with Destination BC. Although the details have not been announced yet, Egan said it will encompass a farm experience with a tour of the facilities and some of the fabulous local food that they grow and create.
"The retirement plan"
Both sisters are also excited about a line of dips they have been selling through local markets and grocery stores for several years.
The Great Scape garlic dips are created from a by-product of the Edible Acres Farm organic garlic production—garlic scapes, the curly flowering top of a hardneck garlic variety that has to be removed to benefit the bulbs.
The dip ran into barriers when tastings were disallowed during the COVID pandemic, but the team at Winderberry is ready to bring the dip forward into new locations throughout the Kootenays and beyond.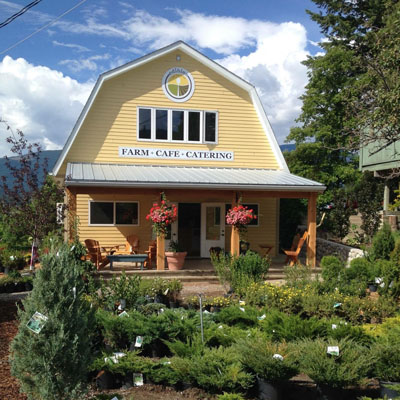 "I think the dip is exciting because I think there's a lot of potential there," said Steedman. "People really like it. We just need to get it out there."
Moving forward
They may have ended up back at Winderberry by accident, but both Egan and Steedman have found a place for their own families at the expanding rural business they grew up on.
"It's so different every year, but yet so similar," said Egan.
"June is always for weeding, and we know we're harvesting garlic in the month of August. We know we're transplanting in the month of April. I love when we first start taking spinach out of the field in the spring and the first carrots that come and the first cucumbers. We love Greek salad and we eat it so much in the summer. So when that first cucumber grows and peppers and tomatoes are available, it's like a celebratory meal for our family."
"But then we really, really love when fall hits and the first snowfall comes," she added. "It's just like an exhale. Now we get to focus on wrapping things up inside. So I think I always look forward to the changing seasons and what's new and the colors and the fresh food every year."