A bevy of business opportunities for sale across the Kootenays
Here's the top 10 most unique businesses currently on the market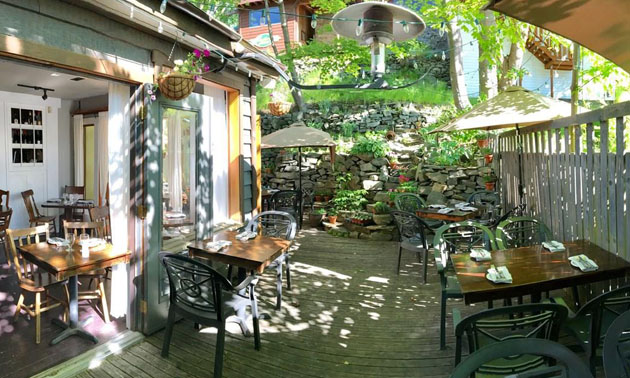 The Kootenay area is known for its laid-back mountain vibes, friendly people and eclectic communities. From artsy neighbourhoods to trendy towns dotted with hip boutique stores, there's a style for every personality. For the entrepreneur, there's an equally vast selection of interesting, unique and one-of-a-kind businesses. If you're looking for a lifestyle change in the beautiful Kootenays, one of these business opportunities might be just the incentive you need to make the move.
Cartolina - Nelson, $297,000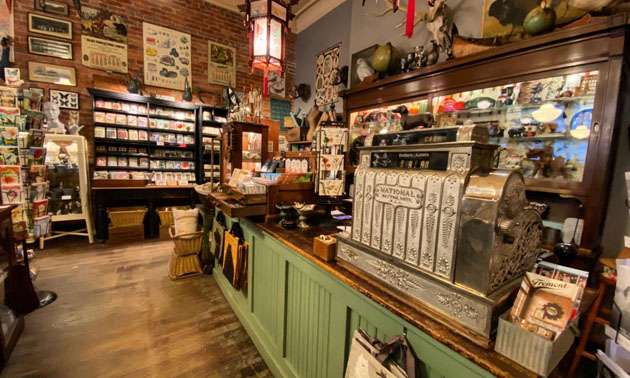 Located in a beautifully restored 1890 Miner's Hotel on historic Baker Street, Cartolina offers a selection of vintage-inspired paper goods and stationery, high-end accessories, candles and home accent products. There is a huge collection of antique display furniture, antique and collectible props, artwork and lighting. The leased space is a mix of retail, office, workshop plus a washroom and is almost 2,000 sq. ft. with back-alley access. A well-established website has a loyal social media following. The owner is retiring but willing to train during the transition.
Revelstuck Escape Rooms and VR - Revelstoke, $49,000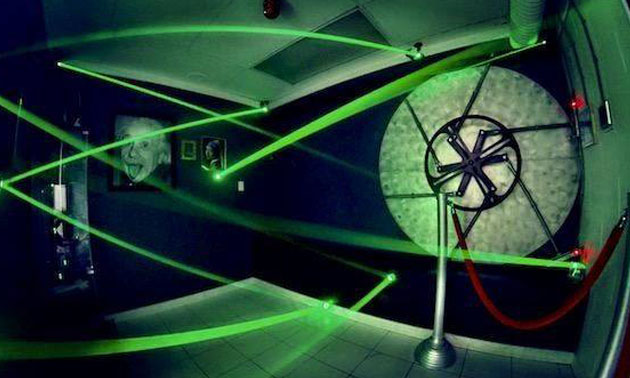 Revelstuck Escape Rooms and Virtual Reality is a turn-key business featuring three operating escape rooms. Two rooms have been running for a year and the third room running for half a year. Two virtual reality stations are top-of-the-line equipment setups with HTC Vive Cosmos VR systems and Alienware computers to operate them. Merchandise includes sweaters, zip-up hoodies, toques, ball hats, t-shirts and neck warmers.
Kootenay Floral - Castlegar, $75,000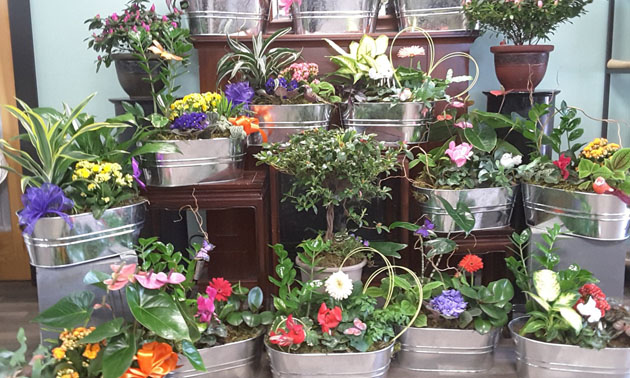 This is a great opportunity for a floral designer to acquire your own business with the energy and vision to make it your own. Kootenay Floral is a well-established flower business with an enviable reputation and stable profitability, with a mix of online and retail revenues, wedding décor rentals and repeat local events and commercial contracts. All assets, stock and delivery van are included in the price.
Mountain Man Outdoors - Cranbrook, $1,999,000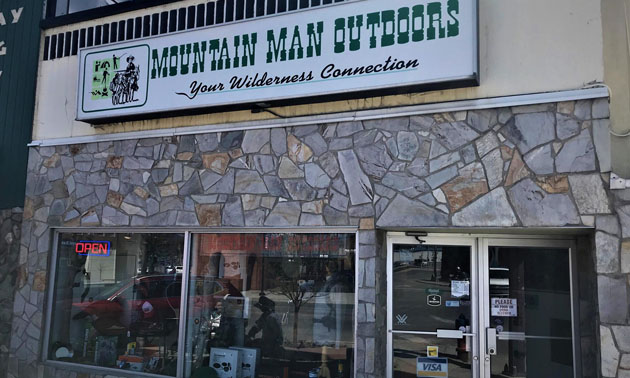 Mountain Man Outdoors is a successful outdoor store located in downtown Cranbrook. It's the first stop for the hunter, fisherman or outdoor enthusiast! Family-owned for 38 years, this business features over 7,100 sq. ft. of space on two floors, including 4,500 sq. ft. of retail space. The well-maintained building has over $1,300,000 worth of inventory.
LaHue's Bookkeeping and Tax Service - Sparwood, $275,000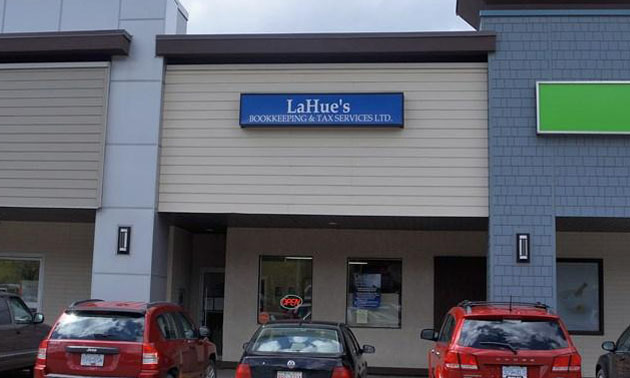 A well-established company, LaHue's Bookkeeping and Tax Service is located in a high-traffic area in downtown Sparwood. The business has an extensive clientele base, excellent reputation and lots of opportunity to grow. The office space is leased, and all equipment is included. Financial information is available upon request.
Grizzly Book & Serendipity Shop - Revelstoke, $125,000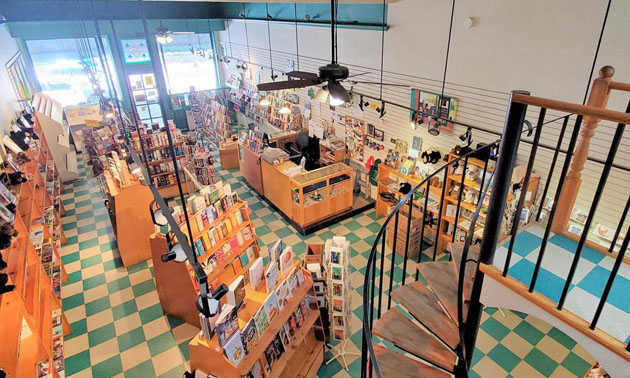 A charmingly unique store, Grizzly Book & Serendipity Shop is located in downtown Revelstoke. The business is set in a beautiful character building, circa 1910, and all the updating has been done including a kids' mezzanine floor with a spiral staircase. In operation for 26 years, the business is well-established with a loyal clientele.
Happy Cow Ice Cream - Fernie/Cranbrook, $499,800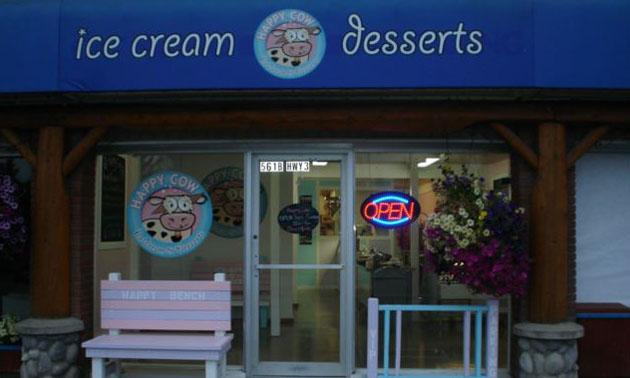 Since 2010, Happy Cow Ice Cream has grown to become a staple for locals and tourists alike. With locations in Fernie and Cranbrook, this profitable business includes all equipment (both locations) and recipes. There is excellent potential for further expansion and growth with local market opportunities, festivals and mobile bike sales.
Holiday Haven Resort - Yahk, $1,300,000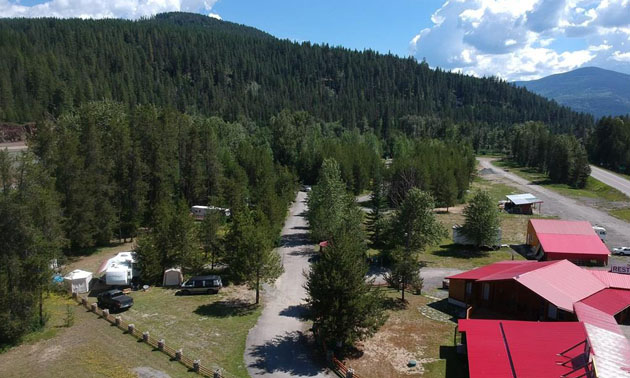 Majority ownership (268/300) of Holiday Haven Resort includes the Yahk Post Office, 30-seat restaurant with patio seating, two-bedroom apartment, retail space, 2,000 sq. ft. covered storage buildings and 36 fee-paying lots already sold. With accessible highway frontage, there is great potential for more business additions. Bring your ideas!
Juniper Lanes Bowling Alley - Cranbrook, $879,900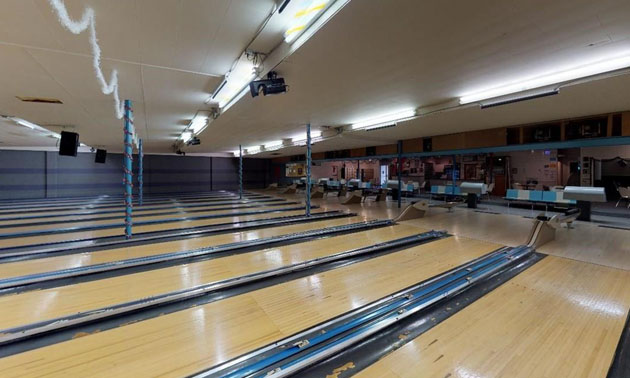 How about owning a piece of local history? Juniper Lanes Bowling Alley has been a Cranbrook fixture since the 1960s. The land and building are for sale. The building features 16 lanes of five-pin bowling with an option to convert four lanes to 10-pin bowling. The bowling alley is on a highly visible corner location with parking.
All Seasons Cafe - Nelson, $599,000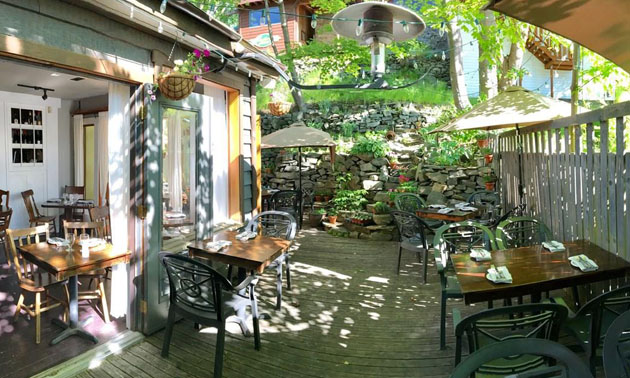 Here's a chance to own one of Nelson's top-rated fine-dining restaurants! Operating since 1995, All Seasons Cafe is a trendy and immensely popular bistro. Housed in a charming building with over 700 sq. ft. of beautifully landscaped patio space, the restaurant seats 80 patrons. Popular as a venue for special events and weddings, the business includes the building, lot and all restaurant contents except inventory (food and liquor). An excellent opportunity for growth exists by expanding dining times.