Need guidance? Hire a food business coach!
Mandi Lunan Food Business Coach has a wealth of insightful wisdom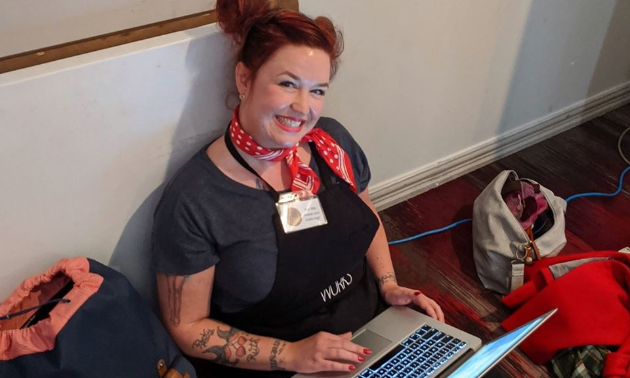 If we were to do some word association, what word would come to mind when you see "Coach?" There's a good chance "Sports" might be the next word to leap off your tongue. But coaches aren't exclusive to athletics. In fact, there's a new kind of coach that can help you successfully run your Kootenay Business—Mandi Lunan Food Business Coach.
As a food business coach, Lunan is a supportive advocate who guides culinary-based entrepreneurs through all stages of business ownership. In case that's not vivid enough, Lunan describes her profession like this: "Picture me running in front of you with a shield in a battle, catching all the arrows for a bit and guiding you to safety," she said.
A coach with experience
Like any coach worth their salt, they need to have played the game—in this instance, the food business game. Lunan owned a popular specialty bakery in Ottawa that she started when she was 23. After she closed it in 2015, small business owners began reaching out to her for advice and a sympathetic ear.
"All those years of real world business ownership had great value," said Lunan. "I realized I could offer assistance and comfort to my fellow entrepreneurs based on my experiences."
Lunan offers no-obligation 15-minute courtesy calls to anyone who would like to see which of her services are the best fit for them. Culinary entrepreneurs discuss their current needs, challenges and business goals. From there, Lunan explores short or long-term plans and packages with the client. Once the client's needs are established, Lunan creates a lesson plan—a comprehensive roadmap outlining appointments, practical exercises and goals.
"I do my best to accommodate in ways that will be fun and engaging," Lunan said. "Business can be quite a dry topic, so a lot of my lessons and 'homework' are hands on, practical and based on real life."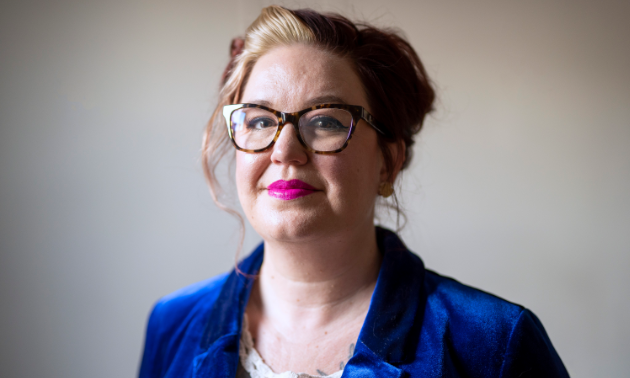 Lunan also guides clients as they write comprehensive business plans for culinary models, offers social media management and copywriting, trains owners and staff on effective social media strategy and practices, writes policies, and creates emergency marketing plans for those in distress.
"My absolute favourite thing to teach and train others in is third party distribution of food products," she said. "When I had my bakery, I worked with both small local businesses and larger business kingpins like Aramark, Whole Foods, and Ontario's Farm Boy grocery chain to distribute my product. It is an area of expertise for me, and one of my most popular courses."
Social media mania
The food business has its share of challenges for eager entrepreneurs, not least of which is the rise of social media in the past decade.
"It's created what I call '24/7 Entrepreneurship' " Lunan said. "Gone are the days when you'd lock the shop and head home to relax. With the onslaught of social media and smartphones, entrepreneurs are expected to be constantly online and ready to serve clients. This isn't realistic and it's not good for us mentally. 'Hustle culture' helps no one. Setting boundaries and allocating time for ourselves as business owners is a massive challenge, but one that will always pay off. A well-rested, balanced and content you will do a better job of running your business successfully. I always tell my clients, you began a business to live your best life and share your passion—so make the business work for you, don't just work for your business."
Less is more
When it comes to up-and-coming food/restaurant entrepreneurs in the Kootenays, Lunan has some sage advice: start small.
"You don't need a massive, tricked-out facility to get going," she said. "Share a commercial space with another culinary entrepreneur or explore low-cost startup options like farmers markets, food carts and trucks. This is effective as you can pilot your idea, make mistakes, learn, and generate real cash flow numbers and sales figures. Having some sales numbers in real time can justify your cause to the bank and future investors when it's loan time.
"Also, you may discover that this isn't profitable enough to sustain yourself or maybe isn't for you and the lifestyle you want—and that's okay too. Starting yourself up in a low-cost, low-risk setting is a great time to learn this, rather than being locked into a long-term lease with loads of debt to pay down."
Kootenay bound
Lunan has been based in Ottawa since 2002, but she's bringing her expertise to the Kootenays. Lunan and her partner Chris Wattie (a photographer) are excited to make Warfield their new home in October.
"As we both got closer to our 40th birthdays and saw our career paths evolve, we began having serious discussions about what we wanted the second half of our lives to look like. Nature-based, active lifestyles in a smaller community kept coming back into those discussions. Chris is an avid skier and was big on us exploring British Columbia's interior as our new home. I joined a few community groups on social media to see what folks were all about and was charmed. When we saw a real estate opportunity in Warfield a few months ago, we jumped on it."
Lunan has a blog where she writes about the current business and psychological challenges of culinary entrepreneurship and regularly updates her Instagram page: @mandilunan.food.business.coach
"I'm here to help folks in all stages of the business life cycle, be it protecting your recipes—I have a lawyer for that—disputes with the CFIA—I have one of their former policy writers turned food scientists on my side—or just exploring your options for opening, improving, or even closing, I'm here for you and I want to help," Lunan said.