Mountain Art Photo brings the beauty of the Kootenays inside
"I have always had a passion for photographing the Kootenay landscape." — Lucas Jmieff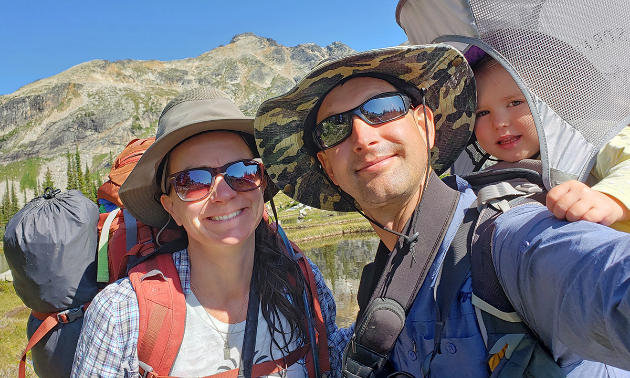 Living in the Kootenays offers residents glorious, panoramic views of breathtaking mountains. As beautiful as they are, it takes a keen eye and a skilled hand to snap the best shots of the landscape.
Enter Lucas Jmieff, co-owner (along with his wife Ginia) and operator of Mountain Art Photo and Publishing in Nelson, B.C. Jmieff specializes in landscape/adventure photography, large format fine art printing and custom-built, local interest, canvas photo wall art. He also does photo editing, photo restorations, enlargements and graphic design.
On the publishing end of things, he and his wife Ginia photograph, design, publish and distribute the Kootenay Escapes Book, a photographic coffee table book featuring 36 of the most spectacular destinations of the West Kootenay. They also have a series of Kootenay-inspired landscape greeting cards and they're working on other book titles as well.
Jmieff's experience as a photographer goes back over 20 years. He has been doing large format printing since 2008 and publishing since 2010.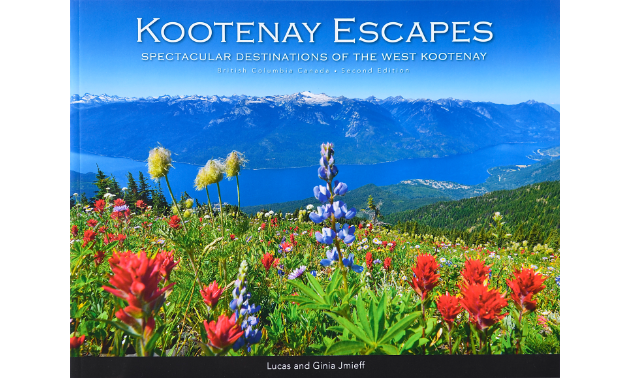 What sparked the fire to begin this business venture?
I have always had a passion for photographing the Kootenay landscape. Ever since I was a kid, I was obsessed with taking pictures of sunsets, mountains, lakes and rivers. As an adult, I worked in many aspects of photography from weddings and portraits to action sports and real estate, but underlying all of it was my true passion—shooting landscapes. This led me to change my work focus to large format fine art printing, graphic design and book publishing as outlets to propel the landscape work.
What does your business do exceptionally well?
Produce custom fine art canvas prints of exceptional quality printed with pigment-based inks and a love for the process.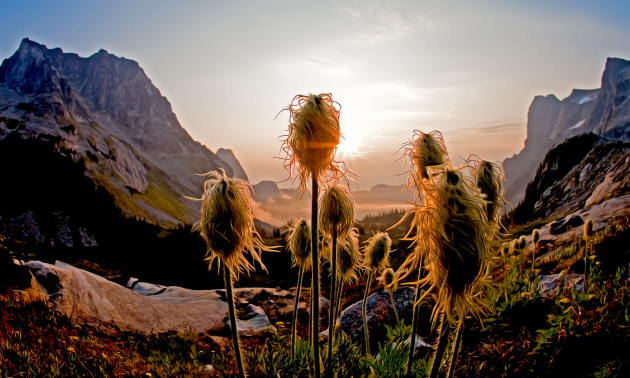 What is your favourite product /service in your inventory and why?
My favorite artwork is "Alpine Hair Salon." It was just one of those amazing time and place captures that cannot be re-created. It was a sunrise photograph of western anemone wildflower seed pods in Mulvey Basin in Valhalla Provincial Park. To this day, it is still one of my best sellers.
What is your favourite thing about coming to work every day?
I really enjoy seeing images come to life. The transition from editing a photo on the computer screen to seeing the large format artwork being printed is very rewarding to me.
How do you incorporate sustainability into your business or life?
I work close to home thereby eliminating the need to commute daily. I use locally sourced wood to build my stretcher frames. I re-use packing materials to ship artworks.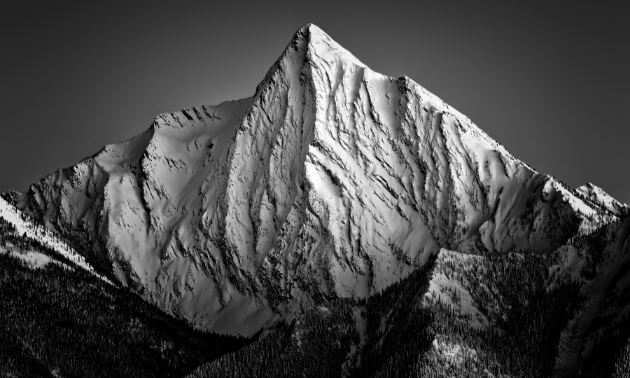 What is your background?
I used to work in the forestry industry for 12 years before I pursued professional photography. I am a self-taught photographer, designer, artist and large format printer operator.
Why are you in this type of business?
I've always loved photography so it was a natural progression to pursue it as my career path. Also, seeing clients excited about the artwork that is on the walls of their home or business is very gratifying.
What challenges have you encountered while running your business?
The ever-growing number of photographers in the Kootenays and trying to stay competitive in that market. Also the fluctuations in income as a small business.
Why did you choose to live in the Kootenays?
I am fortunate to be born and raised here.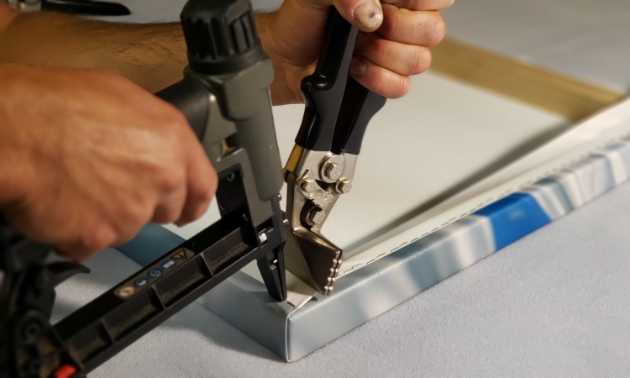 What do you like about your community?
Accessibility to the mountains and healthy population of adventurers and entrepreneurs.
What are your hobbies?
Fixing things, woodworking, paddle boarding, hiking, biking and fishing.
What is your personal passion project, beyond work?
Raising our four-year-old daughter and teaching her to have a passion and respect for the outdoors.