Meet the 40 under 40 rising stars of the Kootenays
Meet some of the inspiring young Kootenay rising stars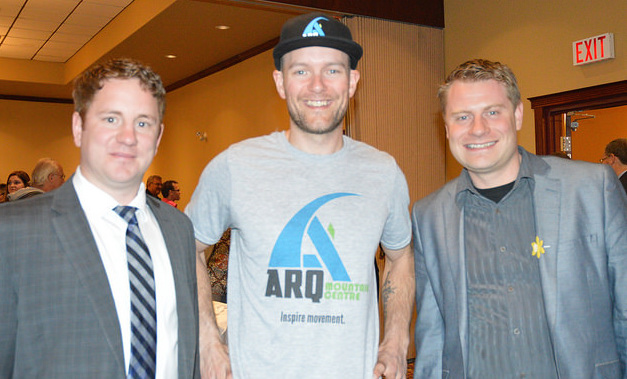 To celebrate our first-ever compilation of 40 under 40 rising stars in the business world in the Kootenay/Boundary/Revelstoke areas, Kootenay Business organized a special recognition luncheon at the Prestige Inn in Cranbrook on April 8, 2016.
Keith Powell, publisher of the Kootenay Business magazine interviewed mayor Gerry Taft of Invermere and Kootenay Ice head coach Luke Pierce, both of whom are under 40 years old.
Guest speaker Gord McArthur kept the guests captivated with accounts of his ice- and rock-climbing challenges and successes.
Dawson Rutledge, performer/musician, provided live music throughout the event.
But the real highlight of the event was getting to know some of the 40 under 40 stars from the Kootenays. All of those on the 40 under 40 list were chosen for their outstanding business/professional achievement, experience, innovation, leadership, entrepreneurship and community involvement.
We would like you to meet a few of these outstanding individuals as well:
Fly fishing takes a rare combination of art and science, which happen to be the same skills that Scott Deydey uses to run Wigwam Media.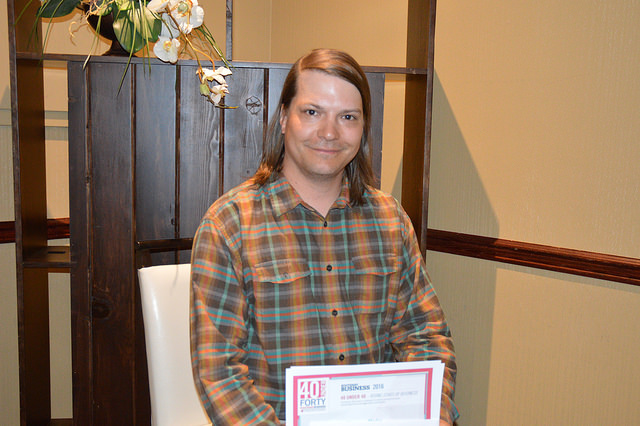 In 2010, Rebecca Jewell saw that motorcyclists were in need of additional accommodation in the Nakusp area, and so she started Riders Retreat.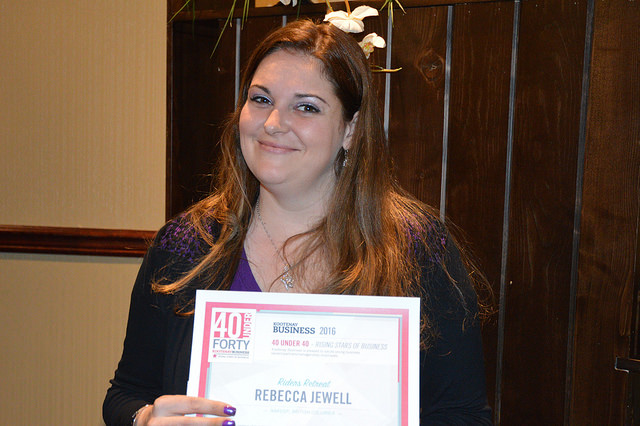 It is no surprise that Scott Duke is an entrepreneur today. He had his first business while still in high school. His latest ventures are Revelstoke Property Services as well as Welstand Business Brokers.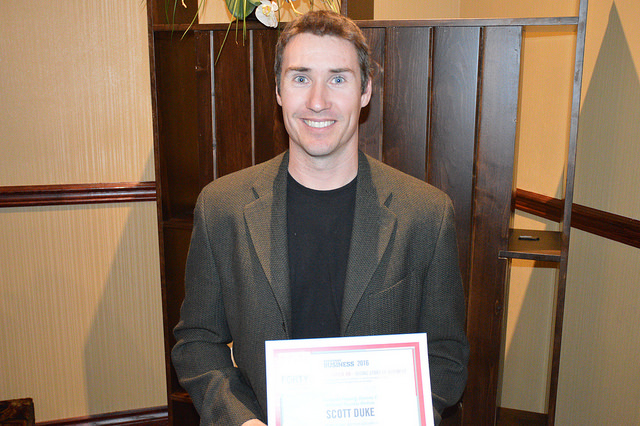 Megan Lescanec, owner of Bumble Tree Baby and Children's Essentials, is happy to be sharing the parenting journey of the customers who walk through her door.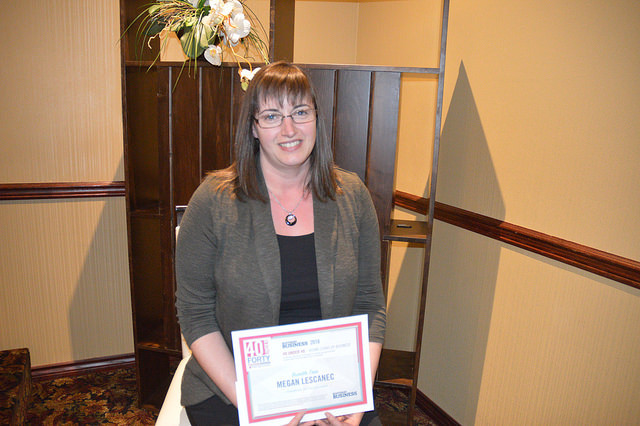 As owner of Primary Choice Homes Corp., Jessica Curran is pioneering a concept in the Kootenays that helps people build their dreams.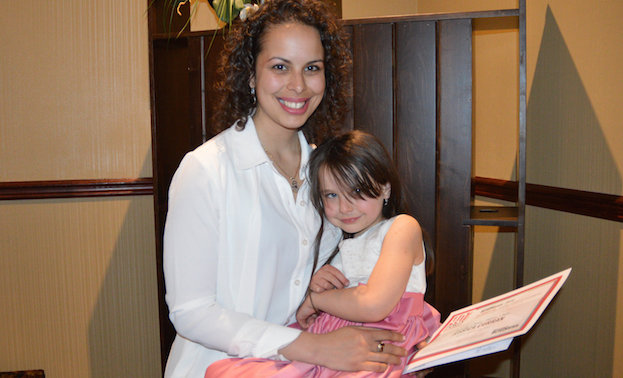 Amy Robillard was a young entrepreneur who founded her own business and now she inspires and teaches youth how to do the same at Junior Achievement in Nelson, B.C.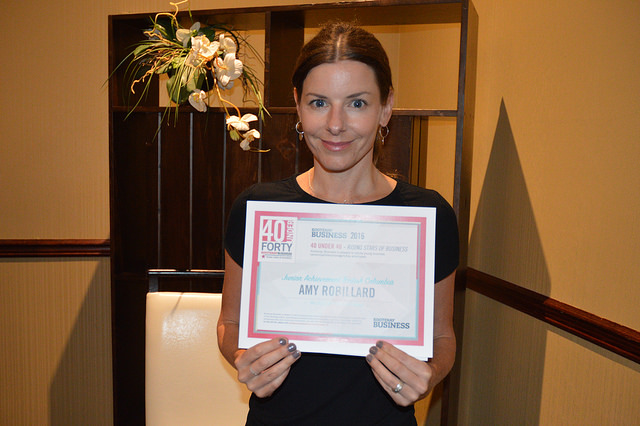 Mike Robinson was a Kootenay kid. When he grew up, he still wanted to spend his life outdoors—as an aquatic ecologist. Robinson is the owner of Lotic Environmental in Cranbrook, B.C.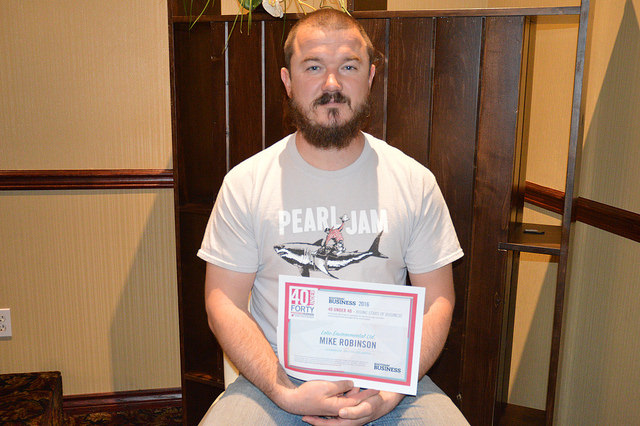 As an online marketing strategist and owner of Bullet Point Marketing, Jana Skerlak had to carve out a niche for herself in order to sustain her choice to live and work in the small town of Golden, B.C.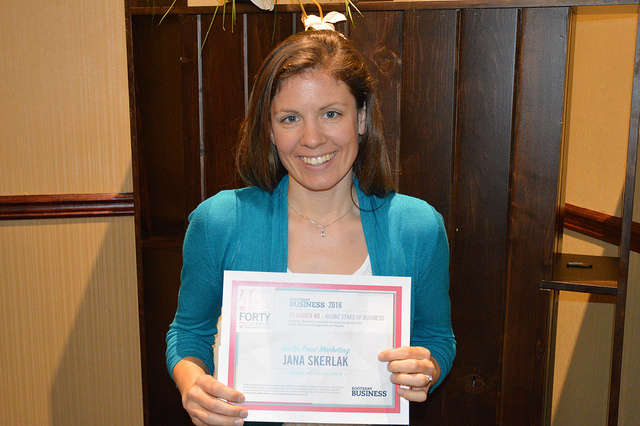 Rachelle Colthorp believes financial success within a community starts with our youth. That's why when she's not running Sun Life Financial in Kimberley, Colthorp volunteers with Junior Achievement BC to deliver an Economics for Success program to high school students.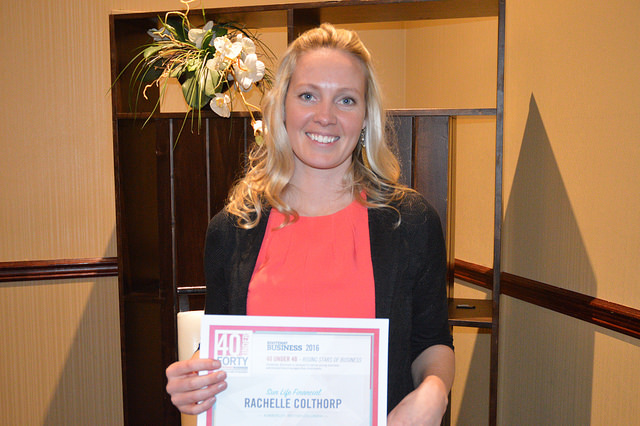 Back in 2011, Tim Hoechsmann became the sole owner of Owen's Drilling Ltd. in Cranbrook. Five productive years later, his company now takes jobs all across Western Canada and into the Yukon.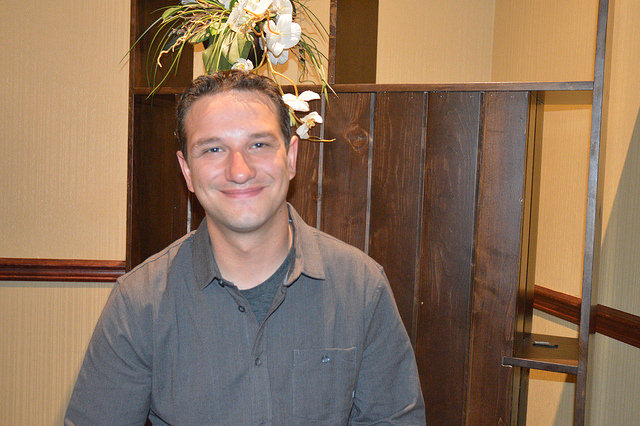 Ryan Doehle, a self-confessed technology nerd, is under 40 years of age, yet he already has 20 years of business experience under his belt as CEO of Isosceles Business Systems Inc. in Fernie, B.C.