Kootenay author lets down her (bug-filled) hair
"I finally found my niche and am fully employed in my dream job." — Riki Unrau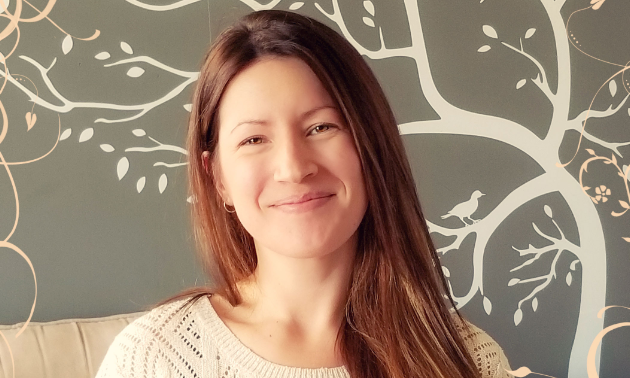 Kootenay authors have been busy lately. The latest writer to release a book is Riki Unrau, author of Bethany Blair and the Bugs in Her Hair.
"Creating these books has become my passion and purpose," Unrau said. "Being creative is the only way I can breathe. When I am not creating, I am stagnating and things go sour very quickly. I needed to find a way to support myself while still being able to focus on art. After a lot of trial and error, I finally found my niche and am happy to say that I can be fully employed in my dream job."
Bethany Blair's blurb
The children's book is about a nature-loving girl with a kind heart who lets bugs live in her hair. As such, Bethany becomes an outcast. Through Bethany's actions and unrelenting kindness, she is able to show those around her a more beautiful way of life.
"The thought popped into my head one spring day when I noticed a little silk worm in my hair," said Unrau. "He was on his tiresome journey from the tree above to the ground below and I had gotten in his way. That's when the thought of a little girl who is kind to all creatures—even bugs—popped into my head. I wanted to explore how a child like that would navigate school and social situations while managing to stay true to her heart. I wanted to create a character in this girl that would be a model for children today who are faced with juvenile ostracism for whatever reason."
Multi-talented
Unrau is also the owner of Soul Bird Studio in Cranbrook where she offers graphic design of all sorts for commercial and personal needs.
"It started as a fun little side business where I photoshopped friends and family into funny pictures," she said. "From there, I moved into commercial graphic design and now I have added creating my own children's picture books."
Unrau sells her books in person at the Cranbrook Farmer's Market from time to time. Otherwise, Bethany Blair and the Bugs in Her Hair is available on Amazon in paperback, ebook and audiobook versions.
"I write children's books because I want to show children that—even though the world can be scary at times—they always have everything they need to find their light and overcome any darkness," Unrau said.