International marketing agency sets up shop in Nelson's downtown
"Digital marketing has changed the landscape. Now every small business can afford what used to be an exclusive offering." — Zan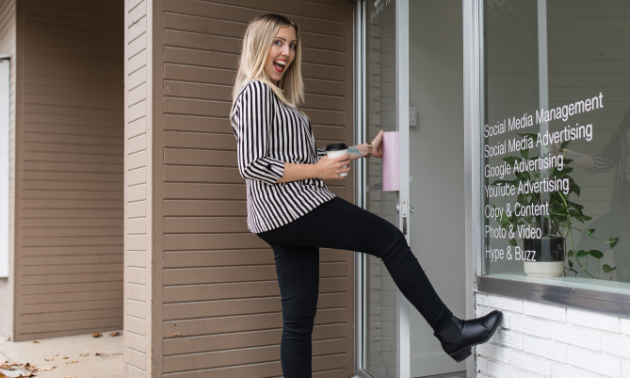 COVID-19 has brought disruption across the world. Despite the challenges presented by the virus, some businesses have adapted to the circumstances by making changes that had been put off for some time, like international marketing agency Litework Marketing. The boutique agency has opened its doors with a brick and mortar office in downtown Nelson in September.
"We've been a locally-based business for most of our 10 years, but our staff and clients are scattered all over the world," said Zan Comerford, founder of Litework Marketing. "With the changes that COVID-19 has brought, I knew I had the window I've been waiting for to put down some serious business roots. We felt it was time to invest locally and bring our opportunities and skills home to the Kootenays to help all of our incredible businesses grow and become more resilient through online marketing. "
Litework Marketing focuses on digital marketing and specializes in social media management. The agency also has a growing public relations program. In short, Litework Marketing helps businesses grow their sales, impact and reputation online.
"We simplify the complex world of digital marketing and help people see their business through an incredible new light." Comerford said. "Digital marketing has changed the landscape completely, and now every small business can afford what used to be an exclusive offering. So many businesses fail to make the most of the digital realm because they can't find time for it and when they do, they don't enjoy it. If you hate doing it, get someone else to do it for you."
If your business' digital marketing has been lacking, maybe now is the time to step it up with the help of another Kootenay business that can tell your story in a captivating way. Liteworks Marketing offers free 15-minute strategy sessions to those interested in exploring how digital marketing can future-proof their business.
"Getting some advice about strategy can really help you to make the most of your efforts as a busy small business owner," said Comerford. "Don't forget that there's a whole world outside of just daily posting on socials."