Feel the warmth of Mexico in the mountains at Su Casa Authentic Mexican Kitchen
Mi Casa, Su Casa at this family-run Mexican restaurant in Windermere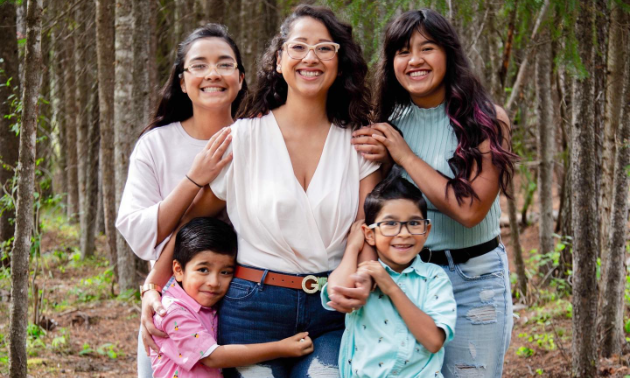 For some entrepreneurs, every day is Bring Your Kids to Work Day. That is certainly the case for Luz Hernandez, owner and chef of Su Casa Authentic Mexican Kitchen in Windermere. Since her new restaurant opened in October, she and her four children, aged 15, 14, eight and six, have been dishing out genuine Mexican cuisine for hungry Columbia Valley residents.
"My four kids are my little business partners and they have helped me every step of the way to get it started and running," Hernandez said. "All four are homeschooling and working at the restaurant along with me. I love being with my kids and doing what I'm most passionate about—cooking and making people happy!"
Hernandez is originally from Mexico but grew up in the U.S. and has lived in Canada for many years now. She's previously helped open other restaurants with her family in Manitoba as well as the Vancouver area, so her latest opening in Windermere is something she's familiar with.
"We moved here supposedly to retire from the restaurant business, but it's my passion," said Hernandez. "My kids inspired me to open the restaurant, especially my daughters. They were wanting to get jobs and so I thought it was time to start this business with their support."
Su Casa Authentic Mexican Kitchen offers a family-driven experience along with the bona fide Mexican cuisine. Hernandez's sons greet customers at the door while her daughters take orders and help make recommendations. Lastly, Hernandez herself takes the time to come check on the tables and make sure everyone feels at home.
"You will feel the warmth of Mexico in the mountains," she said. "I'm extremely proud of my kids—my business partners. All this is only possible thanks to God for giving us the gift of cooking through my dear mother who passed down not only her recipe, but her passion to cook delicious food, and to my father who taught me to be the entrepreneur I am today. Now I get to pass that along to my kids."